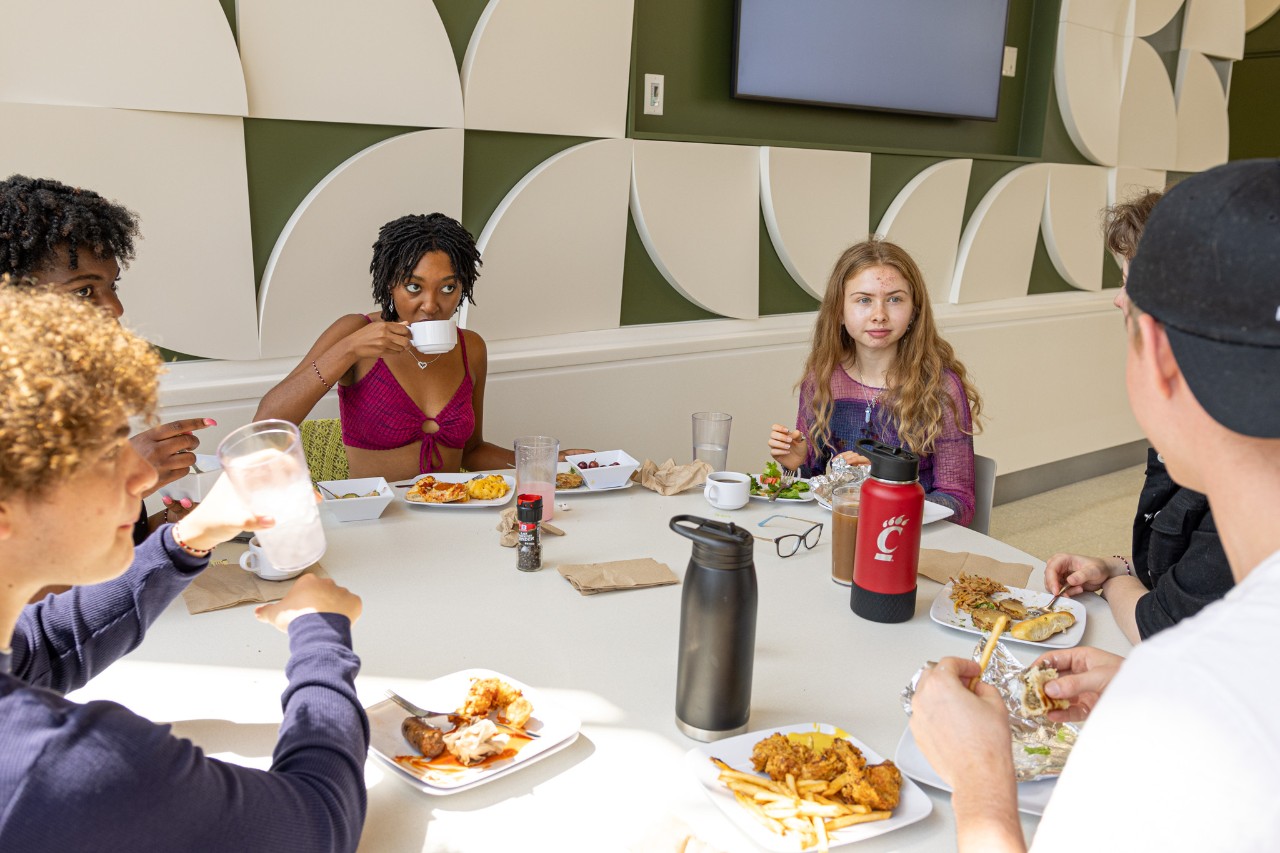 Join the Food Feedback Committee
Let us know how UC Food Services can make your dining experience better by joining us and fellow students for a Food Feedback Committee virtual meeting. The committee meets monthly during fall and spring semesters.
We will use Microsoft Teams for the virtual meetings and all attendees will receive a $10 gift certificate to our TUC Food Court.
Committee meetings are limited to the first 20 students. Reserve your spot by emailing Jayme Johnson at UCFood@uc.edu

Upcoming Food Feedback Meetings 
Fall 2022 - TEAMS meetings will occur the fourth Tuesday of every month (Sept. - Nov.).
Tuesday, September 27, 2022, 2:30pm - 3:30pm
Tuesday, October 25, 2022, 2:30pm - 3:30pm
Tuesday, November 29, 2022, 2:30pm - 3:30pm
Give feedback on your dining experience by contacting Food Services at ucfood@uc.edu  or 513-556-6461. There is also a survey available for those interested in helping provide specific information to Food Services.