Food Allergies & Special Diets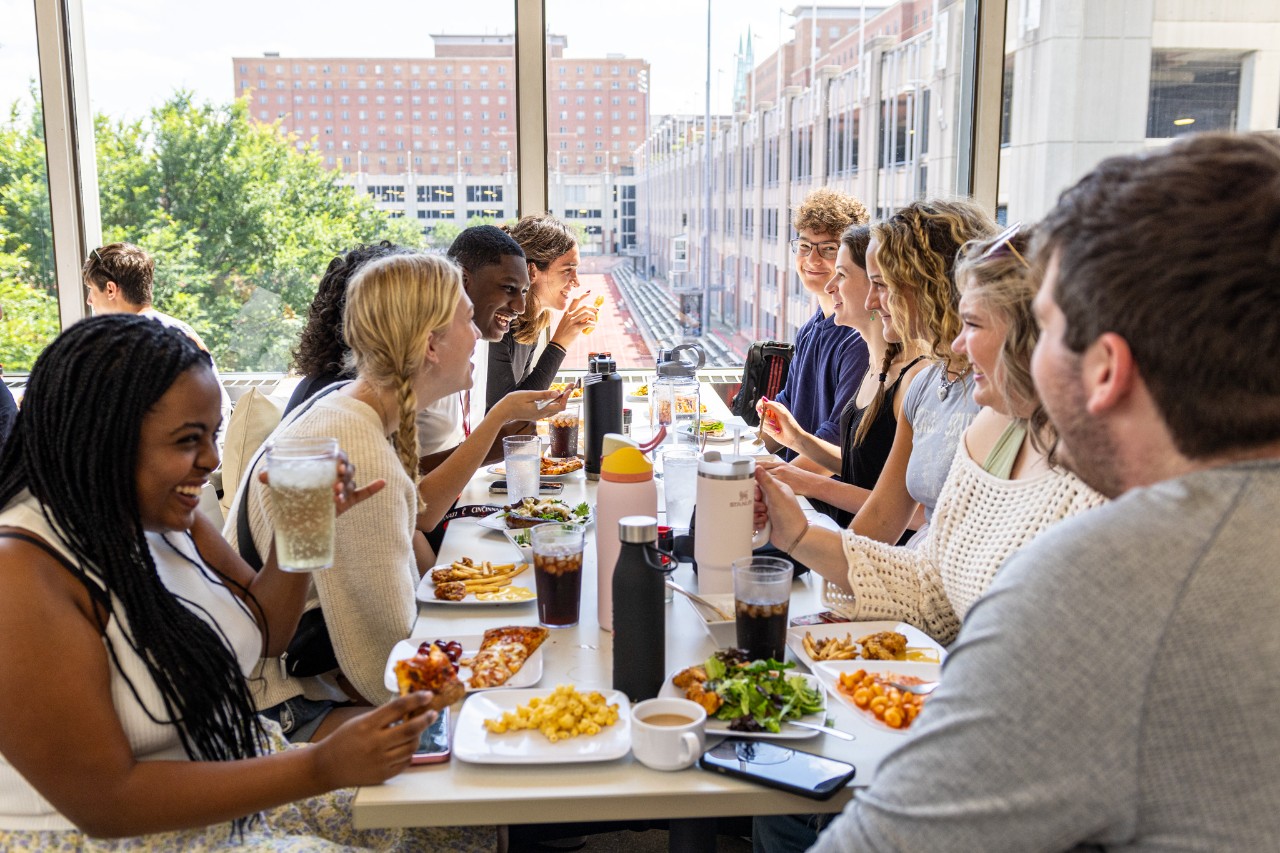 UC's Food Services is committed to providing delicious and nutritious options for students with special dietary needs. We encourage you to visit Campus Dish to view menus ahead of time. This is one the best tools for students with special diets or allergies because it provides insight to what is being served at each location and can help with planning and decision making.

If you have a severe food allergy, intolerance, or special dietary accommodation, please consult with the location Manager or our registered dietitian.
We strive to provide students with plant-forward options in our dining centers. At CenterCourt, we have a vegan entree and side option daily. Throughout our dining centers, we offer plant-forward meals which features various vegan and vegetarian dishes every day.
We also provide plant-based proteins on our salad bars at all locations- this includes options such as tofu, beans, quinoa and hummus. Veggie burgers are available at every grill station upon request.
Though none of our facilities are certified gluten-free facilities, we do offer a variety of food made without gluten. OTG, CenterCourt & StadiumView pizza stations offers gluten-free dough upon request. All Deli stations offer gluten-free bread across our dining locations. The True Balance station at MarketPointe offers made-to-order pasta with various toppings. 
Do you have a food allergy? Our True Balance station can help!
The True Balance stations are allergen friendly and designed to assist students to make safe and healthy choices while at MarketPointe or OTG.
All of the foods in this station are made without top 9 food allergens, including wheat, soy, eggs, milk, shellfish, peanuts, fish, sesame and tree nuts. Meals served at the True Balance station are prepared in an allergen friendly area of the kitchen, including secluded storage areas to eliminate chance of cross-contact.
Our goal is to provide students with an opportunity to enjoy a delicious meal regardless of their food allergy.