Residential All-Access Meal Plan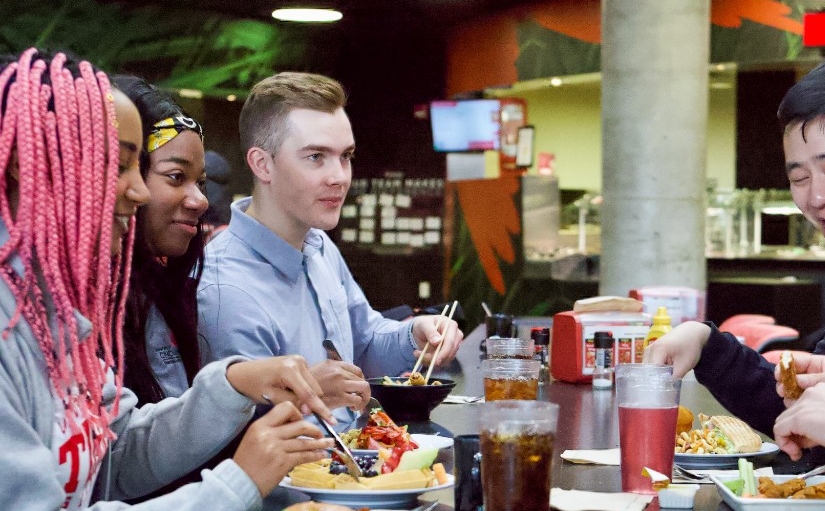 First-Year Residential Requirement
First-year residential students purchase the All-Access (formerly unlimited) Meal Plan while completing their University Housing application. This year, Bearcat Dollars are sold separately from the meal plan to provide greater flexibility for students. In light of this change, we have decreased the expense of the All-Access Plan, noting the removal of the previous 150 BCD per semester.
The rate table below details what is included in this year's plan.
Participation in the meal plan is an important part of the support system provided by living in university housing. It is one element that enhances the academic efforts and social adjustment of new students and provides health and convenience benefits to all students.
All first-year students with a university housing agreement must purchase the All-Access Meal Plan. First-year residential students are identified by the year of their Tuition Guarantee Cohort listed in Catalyst, and not based on the number of college credit hours earned.
For example, if you're applying for UC Housing during the 23-24 academic year and your code is TG2324, then the All-Access meal plan is required, even if a student has more than 30 academic credit hours. However, if your code is TG2223, the All-Access meal plan is not required.
Various options are available for upperclassmen living on or off campus as well as faculty and staff.
2023-2024 Cohort Residential All-Access Meal Plan
Rates for the 2023-24 Cohort pending approval by the Board of Trustees
First-year residential meal plan requirement
Meal Plan
Details
Semester
All-Access



Unlimited dine-in meal swipes

15 guest meals/semester

$2,528
2022-2023 Cohort Residential All-Access Meal Plan
First-year residential meal plan requirement
Meal Plan
Details
Semester
All-Access



Unlimited dine-in meal swipes

15 guest meals/semester

$2,455
2021-2022 Cohort Residential All-Access Meal Plan
First-year residential meal plan requirement
Meal Plan
Details
Semester
All-Access



Unlimited dine-in meal swipes

15 guest meals/semester

$2,341
Rates for 2021-22 Cohort approved by the Board of Trustees on April 27,2021

2020-2021 Cohort Residential All-Access* Meal Plan
First-year residential meal plan requirement
Meal Plan
Details
Semester
All-Access
(*formerly known as
Unlimited Plan)

Unlimited dine-in meal swipes

15 guest meals/semester

$2,257
2019-2020 Cohort Residential All-Access* Meal Plan
First-year residential meal plan requirement
Meal Plan
Details
Semester
All-Access
(*formerly known as
Unlimited Plan)

Unlimited dine-in meal swipes

15 guest meals/semester

$2,187