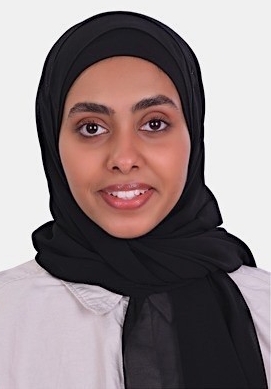 Mariam Soliman graduated from the University of Cincinnati Spring of 2021 with a Bachelor of Science in Middle Childhood Education. Whether it is inside of the classroom or outside in the community, she wants to be a voice and advocate for young people affected by educational inequity. Mariam has already started her journey in the field of education, and currently works as an eighth grade teacher in an urban school district in Dayton, Ohio. In addition to being a Middle School teacher, she is also a mentor for 7th grade students through the Islamic Center of Greater Cincinnati.
Even before being in the classroom, Mariam worked with youth at the High school and College level. She was an officer on the Executive Board of a national Muslim youth organization known as Muslim Youth of North America (MYNA). She trained, advised, and worked alongside students aged 12-18 to plan and execute national camps and conferences for Muslim Youth from all of the United States and Canada. She continues her involvement with MYNA as a camp counselor and adult advisor for the youth.
Prior to transferring to the University of Cincinnati in 2018, she was a leadership mentor for first year students in the Office of Diversity and Inclusion at the Ohio State University. When Mariam is not teaching, she loves to write and share her poetry pieces.