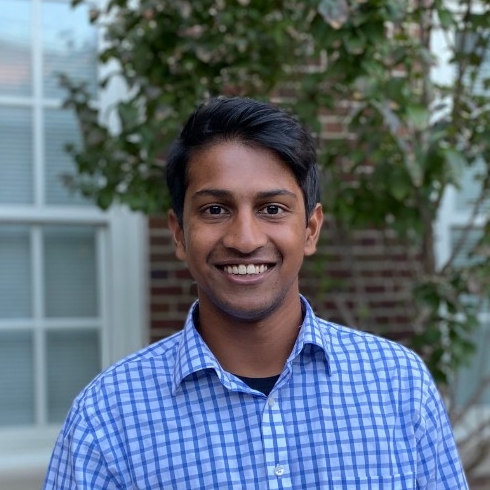 Matthew Raj is a recent graduate of the University of Cincinnati, earning dual degrees in Medical Sciences and Spanish with a minor in Latin American, Caribbean, and Latino Studies. He joined the Class of 2021 as a Cincinnatus Presidential Scholar and member of the University Honors Program and is a recipient of a Fulbright-García Robles grant to support English language teaching in Mexico.
From the moment he learned of health disparities, Matthew has dedicated his life's work to improving health outcomes for non-English speakers and immigrants. He volunteered as a Spanish interpreter for the St. Vincent de Paul Charitable Pharmacy which serves Cincinnatians who cannot afford their prescription medications. He has also been heavily involved with GlobeMed at UC, a student organization that partners with SAW Foundation to assist Burmese migrants living in Thailand. On the Executive Board of GlobeMed at UC, Matthew has served as Co-President, Director of Partnerships, and Co-Director of Internal ghU. In the summer of 2019, he lived in Thailand for six weeks as a GROW intern during which time he hosted English language classes with students living at SAW's shelters. Elsewhere on campus, Matthew could be seen giving campus tours as a ROAR tour guide or working at the Learning Commons as a Peer Tutor and mentor to the peer tutoring program.
As a Fulbright finalist, Matthew will be living in Mexico for nine months starting in Fall 2021. Apart from his position in the English classroom, he is expected to engage with his host community to foster mutual understanding between U.S. and Mexican cultures. He expects this knowledge to enhance the quality of care he can provide as a future bilingual physician serving immigrants to the U.S.