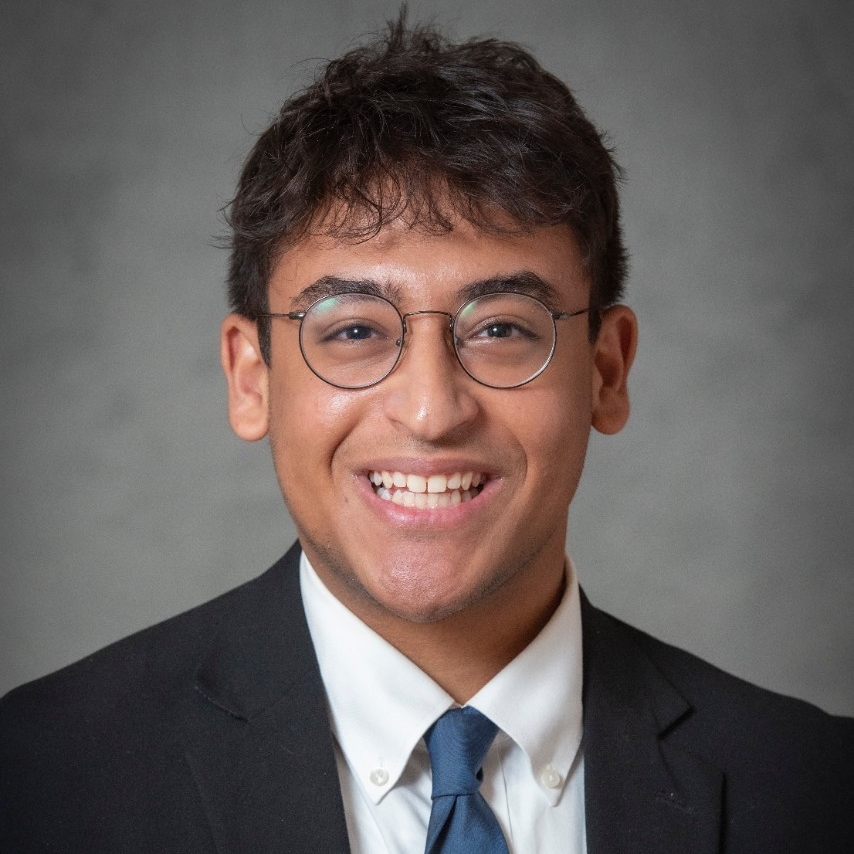 Adam Elzarka is a fourth-year student double majoring in Medical Sciences and Liberal Arts with concentrations in Arabic, Philosophy, and Psychology. He joined the University of Cincinnati as a Cincinnatus Scholar and member of the University Honors Program.
Adam is committed to mitigating barriers to education and health equity, especially those faced by refugees and immigrants. 
He has served as the President of Refuge-UC, an organization that promotes higher education among refugee and immigrant students through mentorship. Inspired by his time volunteering as a Refuge mentor, he has also conducted public health research on improving the students' health literacy rates. He has furthered this work through the co-founding of Refuge Collaborative, a nonprofit focused on empowering refugee adolescents.
Additionally, Adam worked in the emergency department as part of the Early Intervention Program. He provided education and support to address the mental health, sexual health, and substance use stigmas that underserved patients encounter.
Adam has interned with USAID and has studied Arabic extensively in Oman and Morocco as a Boren and CLS Scholar. He has also worked on community-based projects in Thailand as part of his involvement in GlobeMed at UC, a student organization partnered with the SAW Foundation to aid Burmese migrants.
Upon graduation, he intends to complete a year of service before pursuing a joint MD/MPH. He is particularly interested in leveraging policy to form community-led solutions that promote refugee and immigrant health. In his free time, he enjoys playing basketball with his friends and board games with his family.
A UC News article on Adam's Truman Scholarship win can be found here.
Check out the UC News article on Adam's CLS Scholarship win here.