UC student wins prestigious Truman Scholarship
Adam Elzarka received the Truman and two other nationally competitive awards
Adam Elzarka is only the second University of Cincinnati student to win the prestigious Harry S. Truman Scholarship, following his passion for refugee and immigrant resettlement toward a future role shaping public health policy. 
Elzarka's achievement not only aligns with UC's commitment to academic excellence, but it also provides him an opportunity to make a real-world impact through public service. His pursuit of a liberal arts degree with concentrations in Arabic, psychology and philosophy in addition to a degree in medical sciences is the perfect blend of his background and goals.
The Harry S. Truman Scholarship Foundation's mission is to select and support the next generation of public service leaders with a significant stipend toward graduate studies. Elzarka is one of 58 scholars chosen from more than 700 applicants and from 275 different colleges and universities.
"When we look at Adam's career at UC, it is abundantly clear why he stood out to the Truman Foundation—he truly embodies their public service ideals," said UC president Neville Pinto, who surprised Elzarka with news of the award ahead of the official announcement. "We look forward to seeing all that he will accomplish in his final year at UC and beyond."  
When we look at Adam's career at UC, it is abundantly clear why he stood out to the Truman Foundation—he truly embodies their public service ideals.
Neville Pinto, UC president
Additionally, the Truman Foundation's summer institute allows scholars to intern at government agencies and nonprofit organizations following their graduation. In his application, Elzarka proposed working with targeted programs at the United States Office of Refugee Resettlement.
"What Truman does really well is that it sets the stage for change agents to reach their goals—to occupy more than one hat, to be put in a better position to make changes—that's why I wanted to apply," said Elzarka.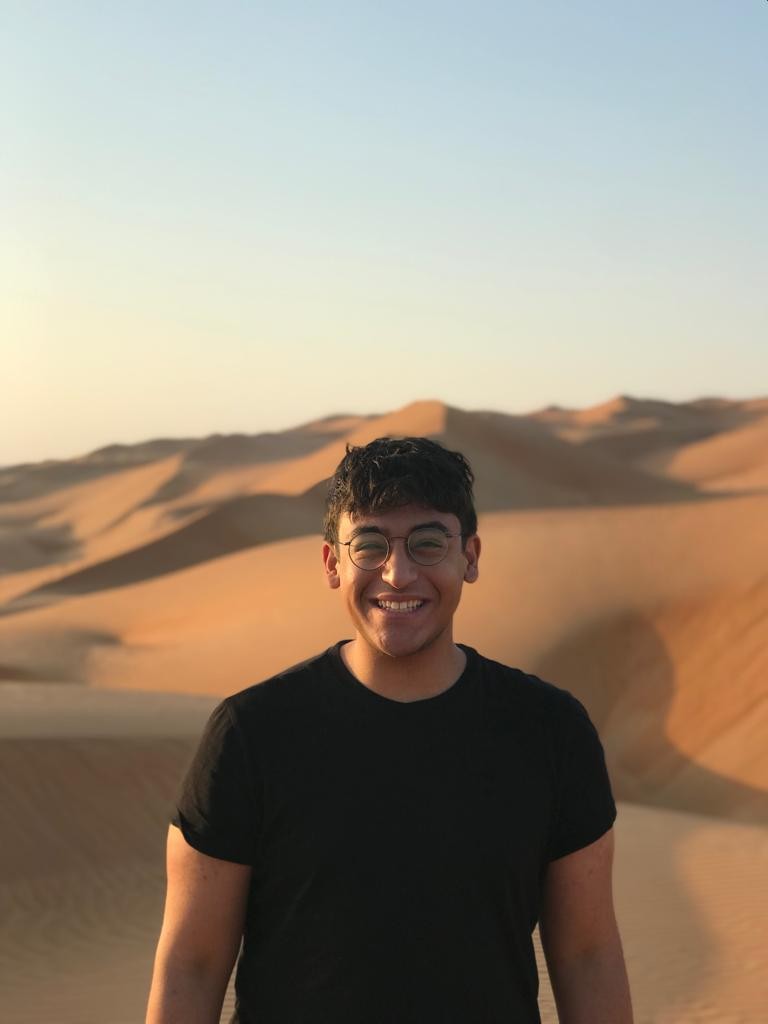 As a first-generation American, Elzarka notes that his interest in refugee crises was greatly inspired by witnessing the Arab Spring. He has continued to work with immigrants throughout his undergraduate career at UC and with underserved populations as an early intervention specialist at UC Medical Center.
Further, Elzarka's involvement with Refuge-UC, a mentorship group for refugee students in Cincinnati Public Schools, was critical in the application for the Truman Scholarship and other nationally competitive awards. 
Prior to receiving the Truman Scholarship, Elzarka was also named a Boren Scholar and received a generous award to study abroad in a region critical to US interests. He spent a semester living with a cohort in Oman, practicing Arabic through a focused language program.
During that experience, Elzarka won a third nationally competitive award, the Critical Language Scholarship. In summer 2022, he will continue to master Arabic through a study abroad experience in Morocco. 
"It is no exaggeration to say that awards of this caliber are life changing. They are horizon openers," said Jenny Hyest, director of UC's Office of Nationally Competitive Awards. "National scholarships such as Truman, Boren, and CLS exist to identify and invest in talented, ambitious students like Adam, enabling them to pursue the kinds of experiences—things like language study, research, or graduate study—that will enhance their ability to do the work they hope to do in this world."
"Truman is for change-makers, and that is Adam Elzarka through and through. He is an intelligent leader, a compassionate public servant, and a seemingly tireless advocate for refugee health and the medically underserved. Adam has been an exceptional UC student, and I know he will make an equally exceptional Truman Scholar."
A future in public policy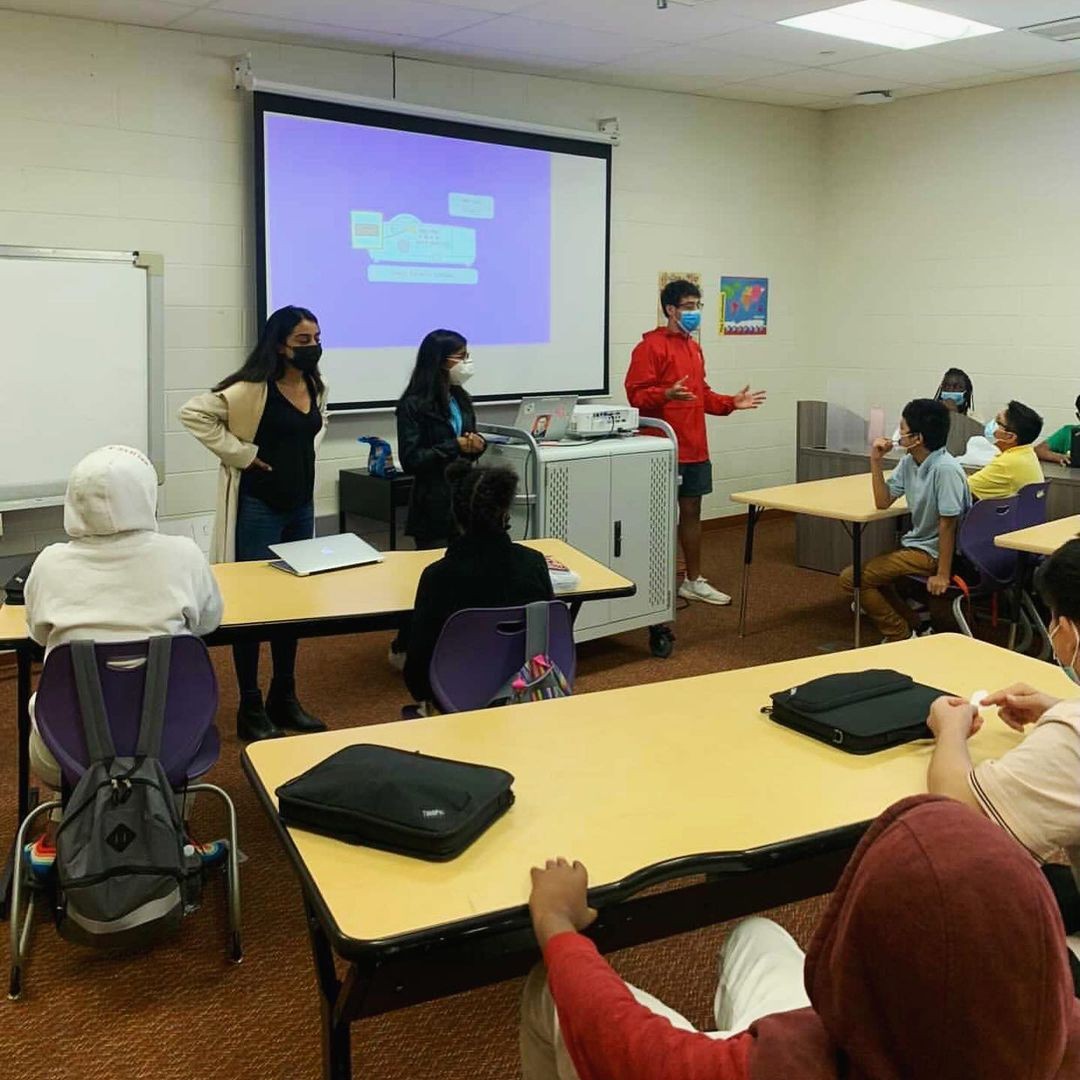 Elzarka looks forward to the opportunities that the Truman Scholarship will offer, seeing more clearly the path from his undergraduate degrees to his future career.
"Through the Truman application, I've connected everything together, from my experiences from my childhood to everything that I'm doing in college and even into the future," said Elzarka. "It almost brings those possibilities to life. I found myself envisioning what I was writing."
Through the Truman Scholarship, Elzarka is weighing his options for graduate school. He is currently targeting a unique dual-degree program, both a masters in health policy research and medical doctorate, at the University of Pennsylvania. He is not committed to any particular specialty in medicine but says he has set his sights higher than the degree. 
"I hope to be more than a doctor with a medical degree. Most of my work right now focuses on grassroots initiatives, working with the community, and I hope to end up either in the government, at the CDC (Centers for Disease Control), or in the nonprofit sector to bring my experience of working with grassroots campaigns to a more national, regional or state level."
Featured image at top: Andrew Higley/UC Creative + Brand