UC students awarded critical language scholarships
Nationally competitive award offers opportunity to learn specialized languages abroad
Three students from the University of Cincinnati were announced as finalists for the U.S. Department of State's Critical Language Scholarship Program this year.
The Critical Language Scholarship (CLS) Program is a study abroad opportunity for American collegiate students to learn languages essential to the the country's engagement with the world. Each summer, students spend eight to ten weeks abroad studying one of 15 languages.  
This year's winners from UC include:
Kylie Boyer, Korean
Adam Elzarka, Arabic
Lily Stiefel, Japanese
"I couldn't be happier for Kylie, Adam and Lily," says Jenny Hyest, UC's director of nationally competitive awards. "They're going to different countries to study different languages, but they all share a curiosity about the world around them, a desire to learn about and from the culture of their host country, and an unwavering commitment to language acquisition. I know they will take full advantage of the incredible opportunities that the Critical Language Scholarship Program will provide to them."
Through the CLS program, these students from diverse cultural and academic backgrounds will become part of a government effort to expand dramatically the number of Americans studying and mastering critical foreign languages. The expectation is that Boyer, Elzarka and Stiefel will continue their language study beyond the study abroad experience and later apply those skills in their future professional careers.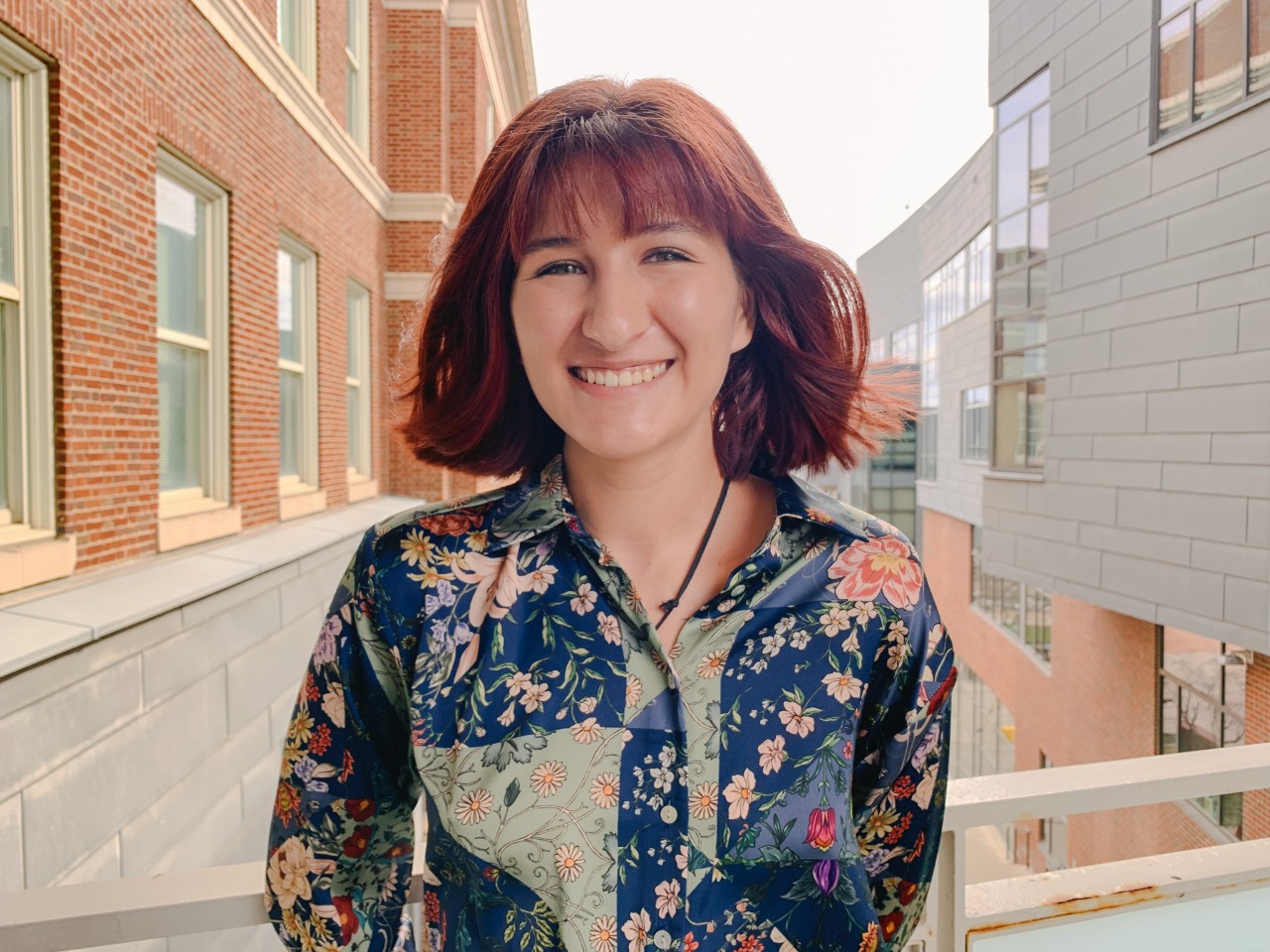 Kylie Boyer, a graduate student in the master's program in women's, gender and sexuality studies at UC, is going to expand her language skills in Korean. Inspired by her Korean grandmother, Boyer originally thought about applying to the Fulbright English Teaching Assistant Program. The CLS ultimately worked better with her timeline and goals.
"Being able to go to Korea in person will be awesome—my grandmother is super excited," says Boyer. "I'm excited to be able to learn Korean and talk to her in that language. She speaks English, but there are always things in a second language that you can't really express as you can in your first language."
In addition to her studies, Boyer works as a graduate assistant in a dual appointment for the nationally competitive awards office and STARTALK, UC's new grant-funded Russian program. In those roles, she provided outreach for both programs, encouraging students to think with a global outlook and look for international opportunities.
"I think there is a really common misunderstanding that [study abroad] is expensive," she notes. "I've been able to finagle that system a little bit. And it's great for the college experience, because there's only so much diversity you can get in Cincinnati, Ohio."
Boyer is set to graduate in spring 2022 and spend the summer in Korea.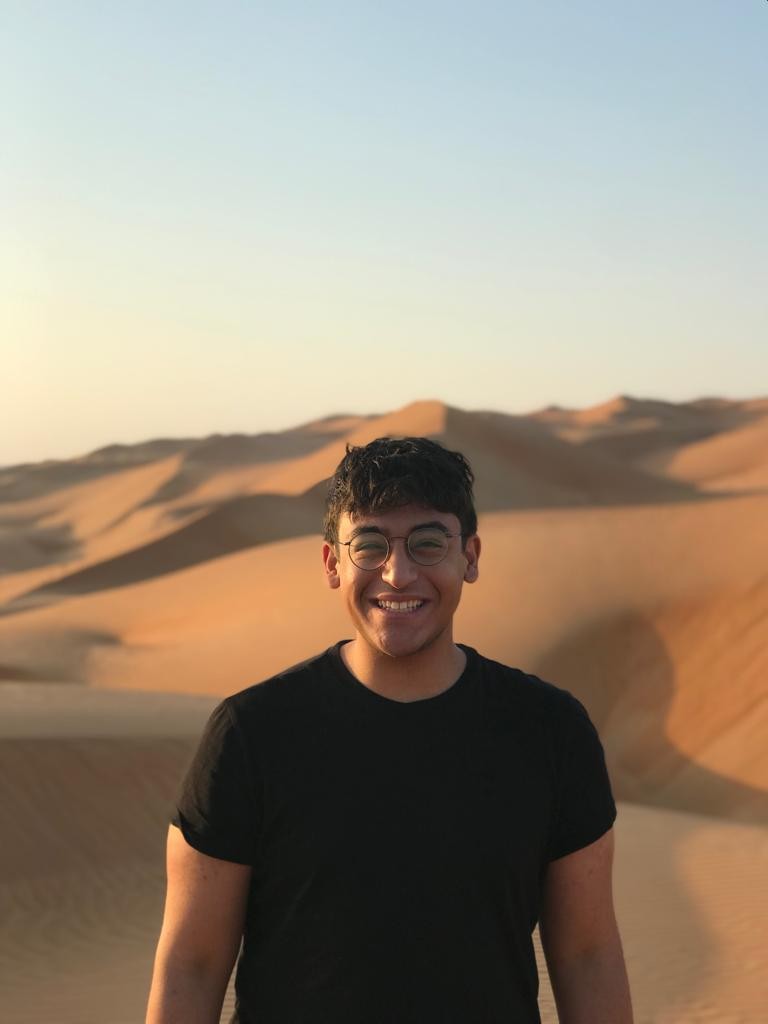 Undergraduate medical sciences and liberal arts dual major Adam Elzarka plans to continue studying Arabic through the Critical Language Scholarship program. As a first-generation American, born to immigrant parents from Egypt, Elzarka cites his heritage as a motivator for both language learning and his career path.
"Growing up, I was really rooted in Arab views," Elzarka noted. "During that time, I saw the Arab Spring and it was very horrifying, the scene—you have orphans crying for their families. I think that's what started it all—out of confusion, out of anger, out of sadness when I was younger. And as I grew older, I found power in solidarity through unity."
That experience led Elzarka to the Office of Nationally Competitive Awards, seeking opportunities to further his skills in Arabic. He applied to and won a Boren Award, a nationally competitive award that funds study abroad for language acquisition in world regions critical to U.S. interests, and went to Oman in spring semester 2022.
"Even as an Egyptian, the culture is very different in Oman, and I can't imagine what it will be like in Morocco, where I will go as a CLS scholar," said Elzarka. "Each opportunity is something that can grow my experience and open a few doors. I applied to CLS last year and didn't get it. But this year, I tried again, because I felt like it was fitting right after Boren to continue my Arabic learning."
Elzarka is also preparing for his interview as a finalist for the Harry S. Truman Scholarship, another nationally competitive award, which provides graduate school funding for students dedicated to future careers in public service. After graduation, he hopes to become a medical doctor and use his talents to write governmental policies or perform public health research.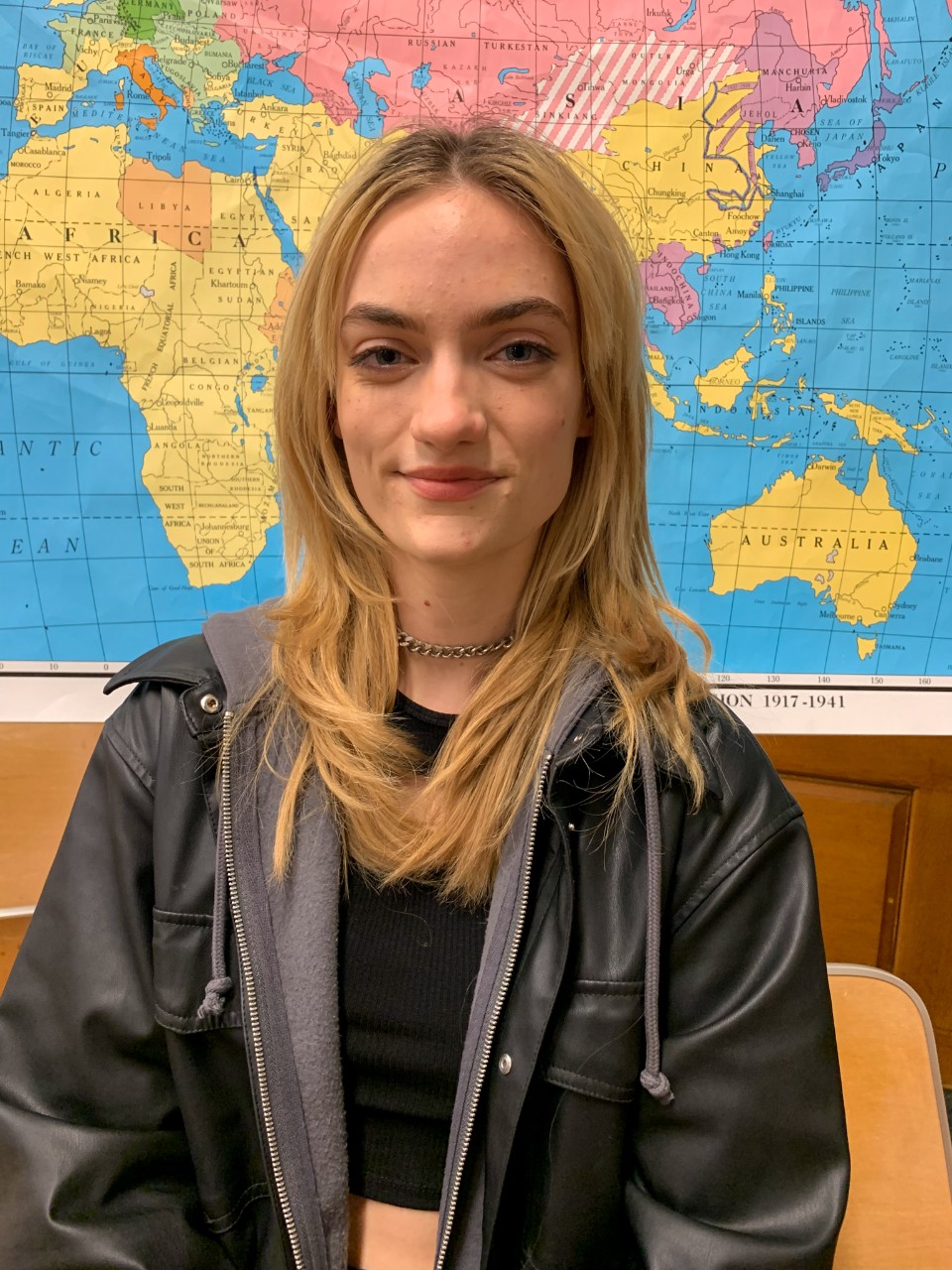 Lily Stiefel is an undergraduate student majoring in Asian studies and minoring in English and marketing through the College of Arts & Sciences and the Lindner College of Business. While her experience in the CLS program will be virtual, she notes that international experiences like these still make a world of difference.
"It's obvious that the entire world is getting more global," says Stiefel. "We're so interconnected, even on UC's campus, and you can't go your whole life just knowing the United States of America. Everything you do or say has a little bit of influence on countries around the world, so it's your duty as a good citizen to be educated about what's going on beyond these borders."
Stiefel is currently crossing her fingers to go abroad to Japan in the fall—her previous attempts to study abroad were unfortunately thwarted by the COVID-19 pandemic. Still, studying abroad and winning the CLS scholarship were more than she could have ever imagined growing up in a remote area of Ohio.
"[The application process] is an amazing experience and even if you feel like you're not going to get it, you should just apply. You just have to give it your all and collaborate with the people around you," Stiefel explained. "As a first-generation student from a really tiny country rural town, I did not expect this to happen. Your background doesn't matter; you can still accomplish your goals and get things that you never thought were going to happen." 
Post-graduation, Stiefel envisions a career in translation and localization management, a field adapting content to the language and culture of a specific world region.
Featured image at top: closeup of Japanese lanterns. Photo/Unsplash/Andreas Dress.
2
Hoffman Honors Scholars honor University of Cincinnati alumnus
December 4, 2023
The estate of Hugh Hoffman, MBA '63, has established a new scholarship program at three University of Cincinnati colleges. A $56 million gift will create the Hoffman Honors Scholars Program and support student-athletes with an extraordinary endowment.
3
What is UC's 4 + 1 program?
December 4, 2023
You may be a UC student thinking about taking your education to the next level — UC's College of Arts and Sciences has a pathway to help you do just that. A&S has no fewer than 15 five-year programs — from biological sciences to Spanish to psychology — where you can earn both your bachelor's and master's degrees in just five years, versus the traditional six-year track. The Bachelors and Master's 4 + 1 Program is designed to increase your marketability and deepen your understanding of the subject matter. And in an increasingly competitive job market, you may want to investigate an additional year of study.
Debug
Query for this