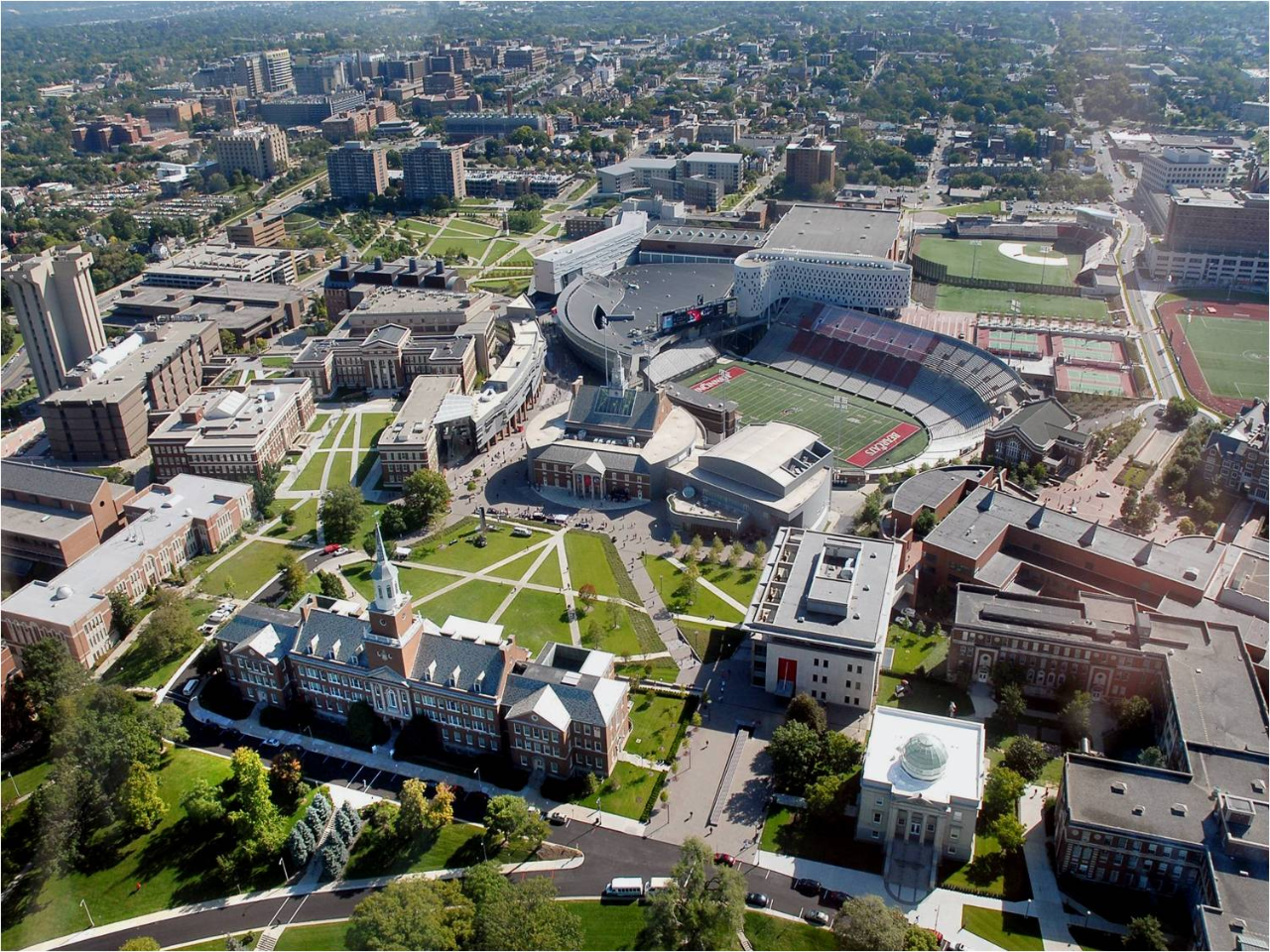 UC introduces new program in LGBTQ studies
Undergraduate certificate offers unique regional study opportunities
Students and members of the greater Cincinnati community are now able to enroll to earn a University of Cincinnati certificate in LGBTQ Studies.
Offered through UC's College of Arts and Sciences (A&S), the certificate will explore the political and cultural contributions of the LGBTQ community regionally, nationally and globally, and includes internship opportunities.
The certificate program is open to both UC students and people who are interested but not currently enrolled. The certificate offers courses in studies around LGBTQ issues, feminism, sexuality and social movements, and gender, race and class.
The program may also appeal to community members affiliated with Equality Cincinnati, the Gay and Lesbian Community Center, Lighthouse Youth Services, PFLAG (Parents, Families, Friends and Allies United with LGBTQ People), Transform and similar organizations in the Cincinnati area. 
The certificate requires 15 credit hours to complete. Classes offered include Gender, Race, Class and Sexuality; Transgender Studies; Queer Theory; LGBTQ Activism; Comparative Black Feminisms; Seminar in Sexuality Studies, and more.
This understanding is crucial to advancing social justice. It's a cornerstone of inclusive excellence.
Ashley Currier, UC Department of Women's, Gender and Sexuality Studies
"The certificate is designed for anyone who wants to explore LGBTQ studies, grad students, working professionals and those interested in inclusive excellence," says Ashley Currier, UC professor and head of Women's, Gender and Sexuality Studies, the department offering the certificate.
"LGBTQ studies helps provide an understanding of how diverse our society and others are," Currier says. "And LGBTQ is just one facet of that. It examines how power, ethnicity, class and inequality intersect … and coming up with pathways forward to resolve historical issues.
"In addition, this understanding is crucial to advancing social justice. It's a cornerstone of inclusive excellence," she says.
Introduction of the program supports UC's strategic direction of Next Lives Here, which through its Inclusive Excellence platform welcomes and strives to cultivate the contributions and understanding of all students, faculty and staff.
While similar programs are available at other colleges, UC's certificate program provides unique local access to the LGBTQ certification.
"It has surprised us that (the certificate program) doesn't exist elsewhere locally," says Currier. Until now, UC has offered courses across the curriculum that cover related topics, but the new certificate program is designed to make the curriculum more concentrated and robust, she says.
A&S has established itself as a leader in LGBTQ studies nationally. Former WGSS department head and faculty member Deborah T. Meem and professor emerita Michelle Gibson, with former UC English faculty member Jonathan F. Alexander, authored the first LGBTQ studies textbook titled "Finding Out: An Introduction to LGBTQ Studies" (Sage Publications), which reviewers have called "an excellent and much-needed overview of LGBTQ studies," and the "only introductory textbook for LGBT studies."
UC receives a 4.5 of 5-point rating from the Campus Pride Index, a national non-profit which benchmarks college and universities according to LGBTQ-friendly campus climate and policies, and academic experience. UC has not received a ranking of 5 on the index in part because of the lack of a stand-alone LGBTQ program.
"The LGBTQ Certificate has the potential to help UC and the WGSS department grow into a more inclusive and affirming place for LGBTQ students, faculty, staff, and community members," says Professor Carolyn Peterson, undergraduate director of WGSS. "We are excited to see it take off and hope that students seize this opportunity to expand their knowledge of LGBTQ people, culture, and history."
1
Innovation challenge to zap pimples
January 27, 2023
Last fall, Bioré tasked University of Cincinnati students to assist with its launch of a new product in the fight against acne.
2
Why we still need Black History Month
January 26, 2023
While Black History Month is an opportunity for all Americans to consider concepts central to the founding of the nation — democracy, freedom and equality — the University of Cincinnati propels the diversity, equity and equality momentum by honoring Black Americans' extraordinary impact through engaging lectures, open classes, food, galas and off-campus activities.
Debug
Query for this