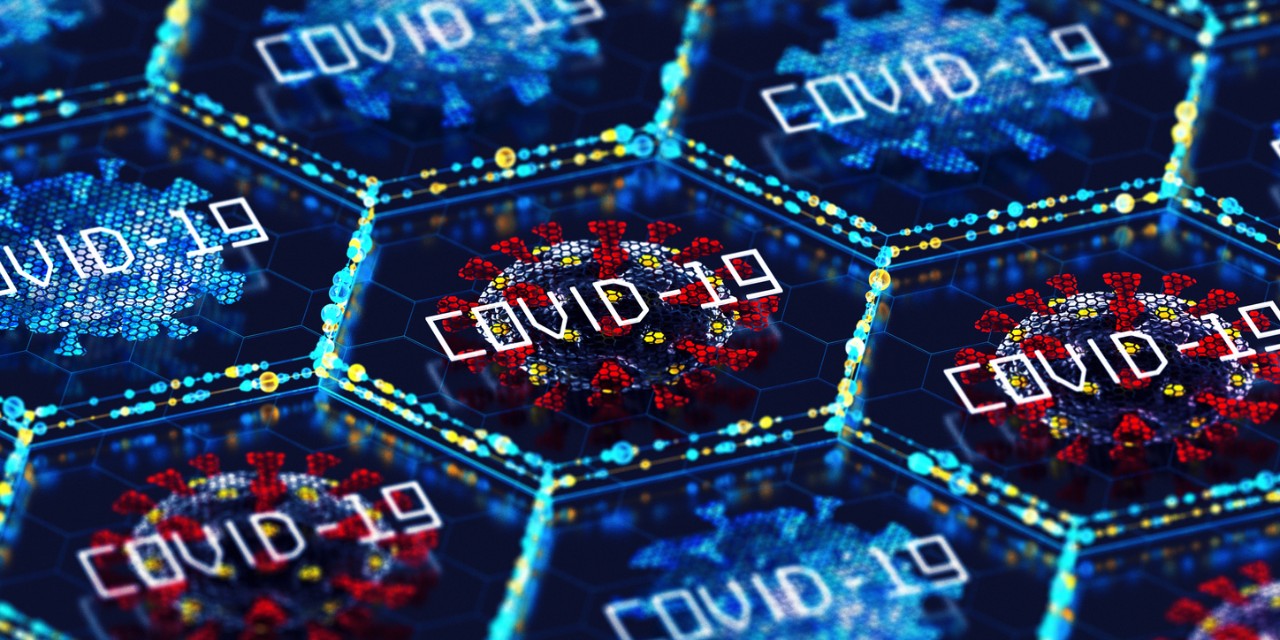 Covid-19 demands College of Law restructuring right now
By Deb Rieselman
In February, reality had not set in yet. Coronavirus was largely affecting only people overseas. In the U.S., the venomous virus was just beginning to slither into the country's seventh most populous state, Ohio, where the first three cases of Covid-19 wouldn't be initially reported until March 9.
The facts create a context that shows how Staci Rucker, University of Cincinnati College of Law's newest assistant dean of Academic Affairs, Student Affairs and Diversity, was caught off-guard during a meeting with colleagues in February.
No eminent dangers existed at that time. No restrictions were required. Yet as Rucker looked at rest of the world, she knew that deathly disasters were coming, not only to the U.S., but to Ohio.
Instinctually, she knew the college needed a coronavirus strategy. She and her colleagues talked about it. They imaged the worst case scenarios, so they could prepare for them.
Fortunately, her 2009 predecessors had created an H1N1 Plan for the global flu pandemic commonly called Swine Flu. The document contained some good content, and she believed they might be able to dust it off and rename it the Covid-19 Plan. "We thought we were so progressive because we were really ahead of the curve," she says with a snicker.
That's when one of her colleagues asked, "What if we need to have exams online?" Rucker replied, "Oh, it will be over by then." Words she learned to regret.      
Updating the H1N1 plan necessitated more work than a dust rag could handle, but it instigated some great conversations. "We discussed suspending attendance records, when students were unable to make it to campus," she says. "We would encourage students to not come to campus if they felt bad. We knew that we needed to help each other out when someone was sick — kind of a flu buddy group."
In reality, the H1N1 resource did place them in front of the curve. "In March, we could kind of see ahead and knew the direction in which we were going. So we told students to take all of their belongings home during spring break, just in case they couldn't return."
On March 14, the Saturday before spring break, UC suspended face-to-face instruction, lectures and similar classroom settings — to move totally to remote instruction.
The break gave faculty an "entire" week "to pivot to remote learning," Rucker explains.
That's how much time they had to master podcasts and use a variety of technological programs from the library.
I am so grateful for our students. I receive email after email that starts off 'thank you.' It is the one thing that continues to motivate me.
Staci Rucker, Assistant Dean
One advantage of preparing for the pandemic was the immediacy it demanded. "Covid-19 didn't allow us to ponder anymore," she says. "All discussions were pushed out of the way so we could act immediately."
A sample of challenging projects undertaken follow:
Changing the entire grading system to "satisfactory and unsatisfactory" to recognize the impact of Covid-19 on different populations
Changing the registration system so every detail is available online
Measuring each classroom's size to determine its capacity for social distancing. For example, the largest classroom held 190 students, but now holds 40.
Meeting the needs of students who can't get to campus, due to disabilities, accidents or health problems. "Previously, we would cobble together a way for those students to engage, but now we have the technology to do it," Rucker says with pride. "I hate that it took a pandemic for that to happen, but this will last well beyond the pandemic."
Maintaining the college's identity for one-on-one relationships between students and faculty. "It was difficult for us to imagine a way for us to replicate that online," the assistant dean  points out, "but we can do it now."
Creating a more acceptable and inclusive environment by streaming every event and every class. "I want to make that part of our culture," Rucker emphasizes.
"If you had told me this all was going to happen in a few months, I would have never believed it," she adds. "And we did it without any kicking and screaming. We all worked together."
"It seems like its been years. It really does. It happened so quickly. But we had to get this done. We didn't have a choice."
To read: How the pandemic lead to a new innovative class at UC Law
Featured image at top/istockphoto.com

1
WLWT: How one of Ohio's newest lawyers went from federal prison...
May 30, 2023
UC Law alum Damon Davis spoke with WLWT-TV about his journey from former federal prison inmate to accomplished attorney. Davis spent four-and-a-half years behind bars after being convicted of federal drug and gun charges in 2017. This month he took the Ohio Bar Admissions and is now a public defender in Hamilton County.
2
Newsweek: Conservative justices deal a blow to Ivermectin in...
May 29, 2023
The Wisconsin Supreme Court ruled earlier this month that hospitals can't be forced to issue Ivermectin to patients. It backed an earlier appeals court decision. Jennifer Bard, PhD, professor at the University of Cincinnati College of Law, weighed in on the decision during an interview with Newsweek.
3
WCPO: Asian American and Pacific Islander Heritage Month series
May 28, 2023
Two faculty members and one student have been profiled by WCPO-TV as part of a series celebrating May as Asian American and Pacific Islander Heritage Month (AAPI). These segments feature the stories of UC Law's Dr. Jenn Dye, CCM's Dr. Thomas Gamboa and fourth-year student Aashka Raval.
Debug
Query for this