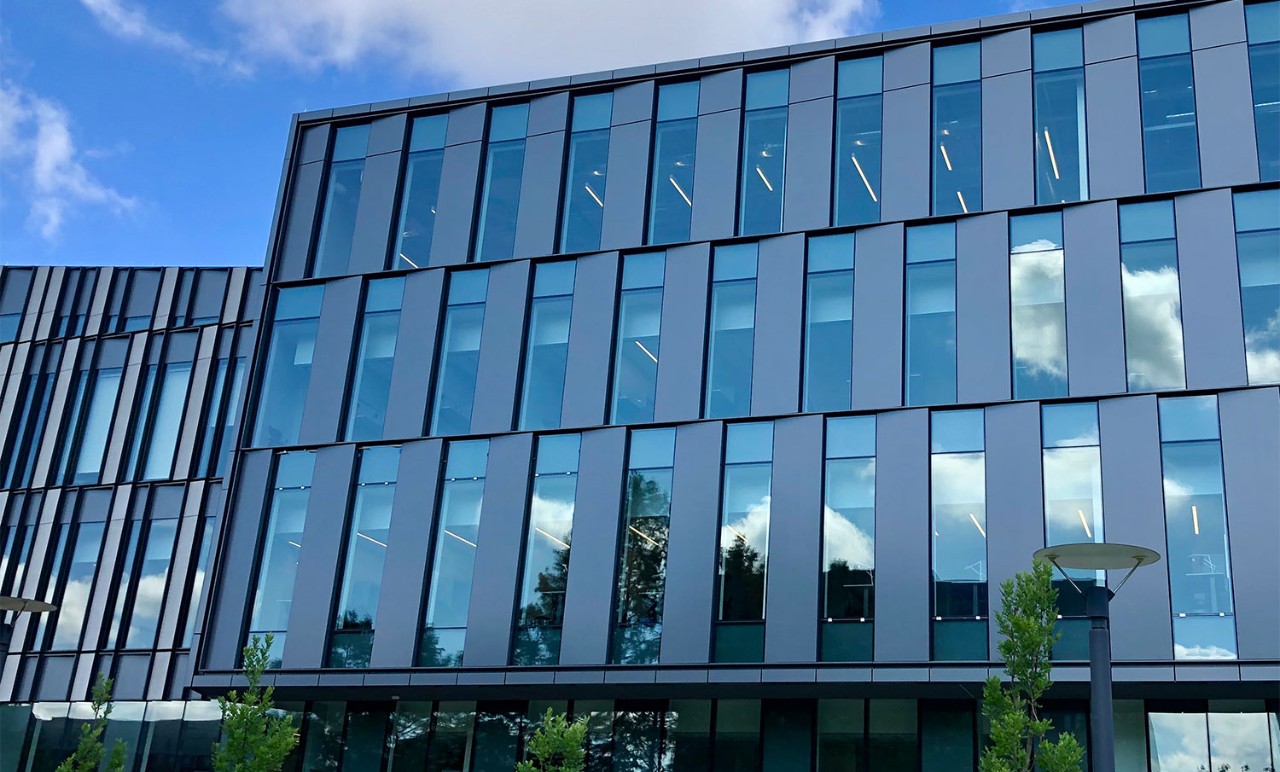 Lindner Alumni Spotlight: Rachel Seiler '16, '17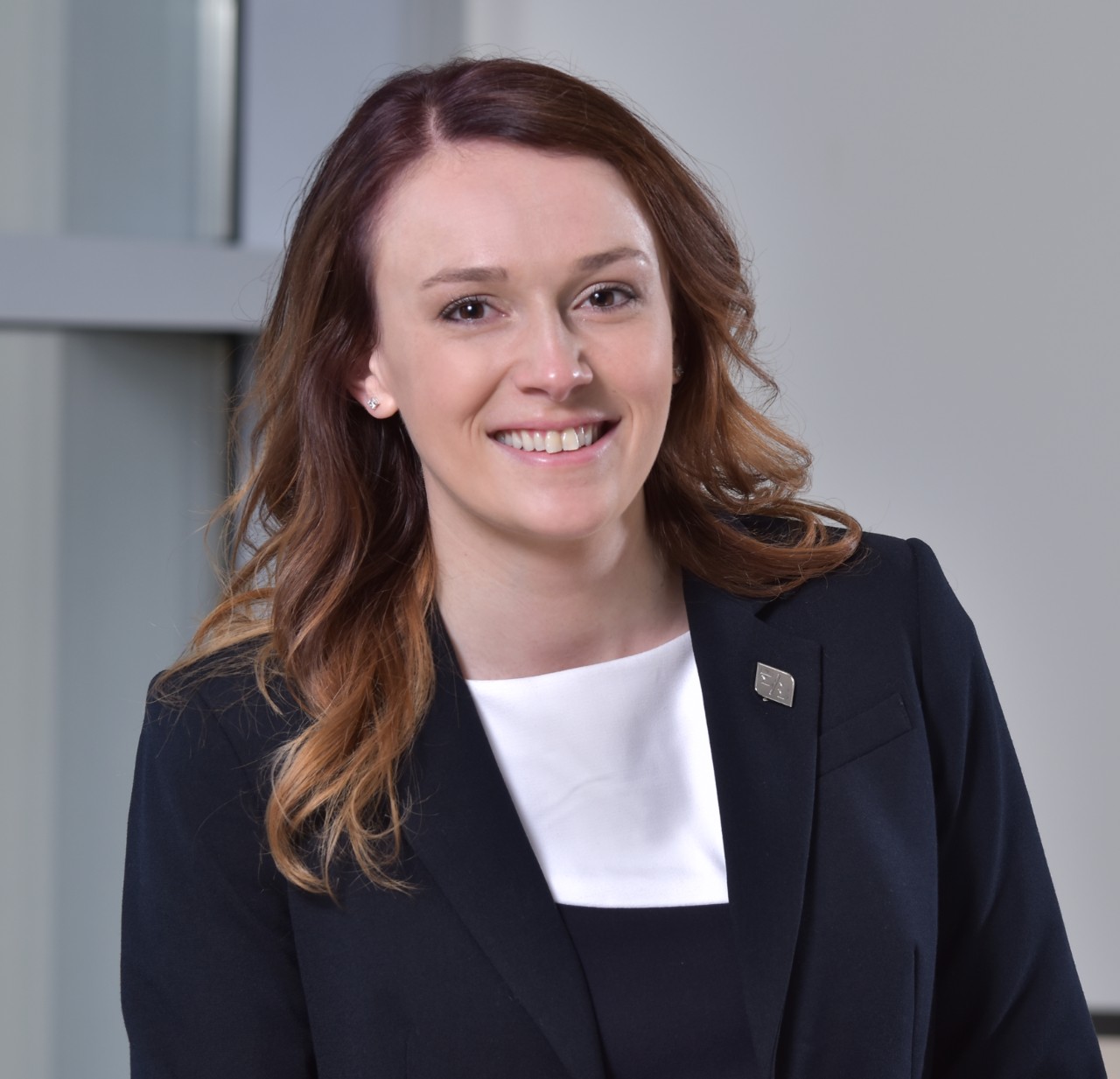 Meet Rachel Seiler, associate wealth management advisor for Fifth Third Private Banking in Chicago. Rachel is a proud graduate of the UC Lindner College of Business where she earned her BA in accounting along with a minor in finance in 2016. The following year she earned her MS in finance from UC. 
Growing up on a farm in a small town in northwest Ohio, Seiler is no stranger to hard work. She grew up aspiring to be a physician, but while attending UC she discovered that her true passion involved helping others plan for their financial future. During her time as a student, Seiler gained professional experience through the co-op program where she worked in the fields of public and private accounting, market research, and finance. Her favorite experience was working as a corporate finance intern for IPSOS in Singapore, learning a new role while also experiencing a whole new culture.
During her free time, Seiler loves to travel and explore new places. Her other hobbies include coaching girls' basketball, attending sporting events, and dining at new restaurants.

Why did you decide to get a degree in business — and why did you choose Lindner? 
For as long as I can remember, while growing up I always wanted to become a doctor — specifically a pediatrician. During my senior year of high school, I took an anatomy class and hated it. All the memorizing muscles/bones was not for me. I was also taking an accounting class at the time, and it all just clicked. I fell in love with the numbers and how everything had to balance. I had already been accepted to UC, so I made the switch over to the Lindner College of Business. 

My path to UC:  Again, while growing up I thought I knew it all. I wanted to go to OSU and become a Buckeye. Then, when my older sister chose to go there, I immediately wanted to go somewhere else (in my stubborn high school mind anyway). I played AAU basketball in high school and had quite a few tournaments in the Cincinnati area. While there for a tournament one weekend, I forced my mom to drive me around UC's campus and I instantly fell in love with it. I'm originally from a very small town in northwest Ohio (graduated with a class of 32 people), so the idea of a large school in an urban area was very thrilling to me. It turned out to be the best decision I ever made as I loved my time at UC. While there I worked at the Campus Recreation Center, made lifelong friends, and utilized the co-op program to find and learn my career path. 
Share a Lindner or UC moment that made a lasting impact on you. 
I would have to say the co-op program made a lasting impact on me. This program allowed me the opportunity to work at a total of five different institutions while attending school. Not only was it helpful financially, but I was able to take the classroom learning and apply it in real-world situations. This process allowed me to "preview" multiple potential career paths in the fields of both public and private accounting, market research, and finance, both locally and abroad. Ultimately this helped me determine which career path made the most sense for me. 

The rotation that left the strongest impact was my international co-op rotation in Singapore. Not only was I able to work and learn new skills, but I was able to submerge in a whole new culture. It was truly an incredible, invaluable experience that I will never forget. 
Every new challenge provides an opportunity for growth. It might be scary at first, but pushing yourself outside your comfort zone can be an opportunity to self-reflect, make new connections, and reap the rewards of discipline/hard work. Do not let your fears limit you.
Rachel Seiler
What lesson did you learn at Lindner that seems to be repeating (or "rhyming") with your professional experience?
Relationships are key to career success! Sometimes it's not what you know, but who you know! 

I have been with my current employer, Fifth Third Bank, for nearly four years now. A connection my UC professor had with the organization is what initially led me to interview with the bank. I started as an intern, and then took a role in Fifth Third Bank's Wealth & Asset Management Leadership Program. This is a two-year program where I rotated among their private bank disciplines (i.e. wealth planning, private banking, portfolio management, trust & estate, etc.). I worked on building connections throughout my tenure in the program — asking organizational leaders, mentors, senior advisors and other colleagues each to take time out to grab a cup of coffee or go to lunch. I forged these relationships so I could hear about each person's path to their current positions, better understand the company culture, garner deeper knowledge of the different disciplines and most importantly, build my own "brand image."  
My networking efforts and relationship-building were key components in how I came to be in my current role as an associate wealth management advisor in our Chicago region. During my rotational program, I spent about six months in the bank's Chicago region, working with the wealth planning team there. I used my relationship-building skills to make the most of that time and gain many connections in the Chicago market. After completing the rotation in Chicago, I headed back to Cincinnati to finish the program and placed out in a permanent role. Despite leaving Chicago, I continued to keep in touch with many of the people I had gotten to know there. Shortly thereafter, an opportunity became available (my current role) to support two senior advisors I had gotten to know and respect quite well.  It felt like the perfect fit for me, and I was thrilled for the opportunity! I am learning and growing every day in this role, and continue to build relationships both internally and externally to widen my personal network. 
What are the highlights of your career journey? 
It has been a busy four years since I started my career at Fifth Third. One highlight would definitely be when I was asked to come back to Chicago as an associate because I knew the two advisors I'd be supporting and was excited to learn from them. I have also had the opportunity to further my education by completing my certification as a Certified Financial Planner (CFP). Additionally, Fifth Third further invested in me by providing the opportunity for me to obtain my SIE, Series 7, Series 66, and life insurance licenses. Another recent highlight was being promoted to assistant vice president. This promotion means that the company believes in me and invests in me. I know I'm on a career path I truly love, and I continue to learn and grow every day. 
What advice would you give to someone considering moving to a new city for a career opportunity? 
Do it! I recently made the move to a new city as the next step in my career, and I would recommend it to anyone. I moved to "the Windy City" in the dead of winter and then a pandemic hit (talk about great timing). Yet I still do not regret the decision. There is no time like the present, and I truly believe each experience is what you make of it. Every new challenge provides an opportunity for growth. It might be scary at first, but pushing yourself outside your comfort zone can be an opportunity to self-reflect, make new connections, and reap the rewards of discipline and hard work. Do not let your fears limit you.

Where Are They Now – Alumni Spotlight Series
With over 46,000 Lindner College of Business alumni worldwide, Lindner graduates are making their mark around the globe! To read other alumni stories check out the Where Are They Now alumni spotlight series page. Are you willing to share your Lindner story? Reach out to Cynthia Miller to learn more. 

1
Bloomberg: Finding work-life balance
September 20, 2023
There's not just one right way to achieve work-life balance, rather, it's a matter of personal preference, a professor in the University of Cincinnati's Carl H. Lindner College of Business told Bloomberg.
2
Clifton Court Hall grand opening garners detailed media coverage
September 20, 2023
The University of Cincinnati celebrated the opening of Clifton Court Hall on Tuesday, Sept. 19, with a ribbon cutting, attended by approximately 200 administrators, faculty, staff and students. The event was covered by multiple media outlets.
Debug
Query for this