Student seeks to make environmental impact
Engineer of the Month winner came to UC for the environmental engineering program
Leah Dickerson, who will graduate in the spring of 2021, hopes to make a lasting impact in her chosen field of environmental engineering. Dickerson was named Undergraduate Student Engineer of the Month by the University of Cincinnati College of Engineering and Applied Science. Here, Dickerson shares her UC experience in her own words.
I chose UC because of the ABET-accredited environmental engineering program, plus the co-op program. It was also far enough from where I live so that I could learn, grow and make my own path for myself but also be close to home if I chose to visit.
Your first two co-op rotations were for a paper manufacturing company. What was your role?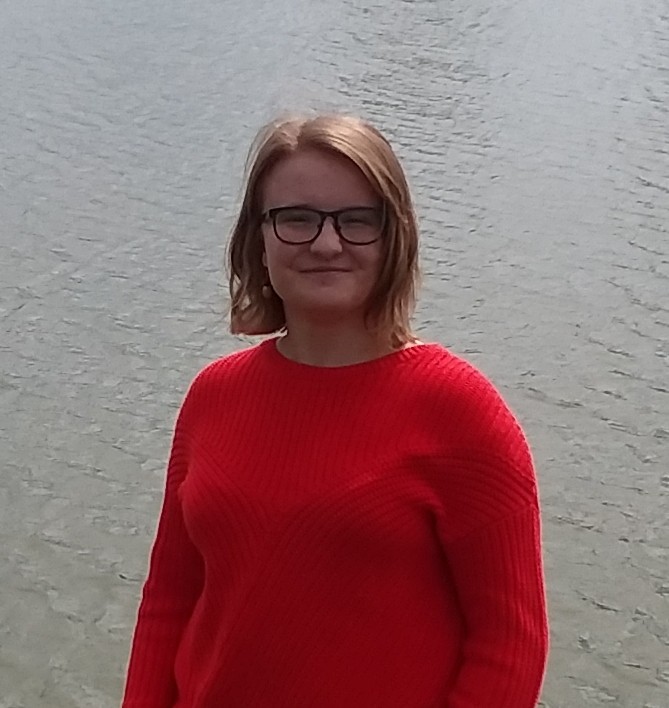 At Pixelle Specialty Solutions in Chillicothe, Ohio, I completed the SARA 312 Hazardous Chemical Inventory which is an inventory of all hazardous chemicals in quantities of 10,000 pounds or more. I also completed monthly reports to maintain compliance in accordance with state and federal regulations specifically in air and water. 
The highlight at Pixelle was being able to read through federal regulations and determine what needed to be implemented at the plant and formulate a compliance plan. I enjoy solving problems and determining a plan to overcome challenges. Having this opportunity helped me realize that I enjoy regulatory compliance work. 
What was the experience like as a co-op intern at a utility company?
My last three co-op rotations were spent at Louisville Gas and Electric and Kentucky Utilities Energy which is a utility company that provides electricity to Kentucky residents. There are several power plants but my rotations were completed at the only natural gas combined cycle facility. There I learned how to manage influent and effluent water treatment processes at a power plant and the inner working of a power plant, both coal and natural gas. Other responsibilities included authoring new operating procedures and updating technical training manuals for the on-site water treatment facility.
My favorite part of that co-op was that I got to participate and take the reins on a project to assist a contractor in submitting a proposal to implement 43 acres of pollinator habitats. Although it was a minor project, I was most excited about it. The experience impacted the type of work I want to do after I graduate. I realized I enjoy revitalizing areas that would otherwise just be left neglected, and it inspired me to try to be involved in these types of project either in the workplace or through community engagement. 
Why did you choose to study environmental engineering?
I want to help solve the environmental issues that we face in the world today. I chose engineering in order to use my strengths and build skills that will enable me to help solve these problems. 
After I graduate, I would like to go into environmental consulting to empower companies to implement change that is better for the environment and help them become more sustainable businesses. 
What accomplishment or experience are you most proud of?
Being the recipient of the 2020 Ohio EPA scholarship this year is something I am very proud of. It's the most valuable scholarship I have received. 
I am also very fortunate that I was able to travel to Scotland for 10 days as part of a class I took in the summer I was on campus. We went to beautiful places where the highest points revealed several miles of rolling hills and grassland at the foothills. It has sparked my desire to travel to other countries and discover what is out there. 
How has UC helped prepare you for the future?
UC has helped me to develop meaningful relationship both personal and professional. I have made connections with other co-op students and co-workers which would not have happened if I hadn't had the chance to gain relevant work experience on co-op. 
Through my involvement in UC clubs, I discovered new hobbies that I can pursue after graduation. I would never have thought swing dancing was so much if I hadn't joined UC Hepcats, or realized how important it was to join and be involved with professional organizations if had never joined the Society of Environmental Engineers. 
Do you have any advice for incoming students?
Get involved! As cheesy or cliché as it sounds, do not be afraid of getting involved. One of the things I do regret is not getting more involved. You meet so many awesome people that become close friends and you also learn more about yourself and give yourself the opportunity to grow. 
Understand and learn how to manage your time effectively. This is key to avoid unnecessary stress and anxiety. Have fun! While school work is important it does get tiresome so it is pertinent that you set aside time for more exciting things and give yourself a break.