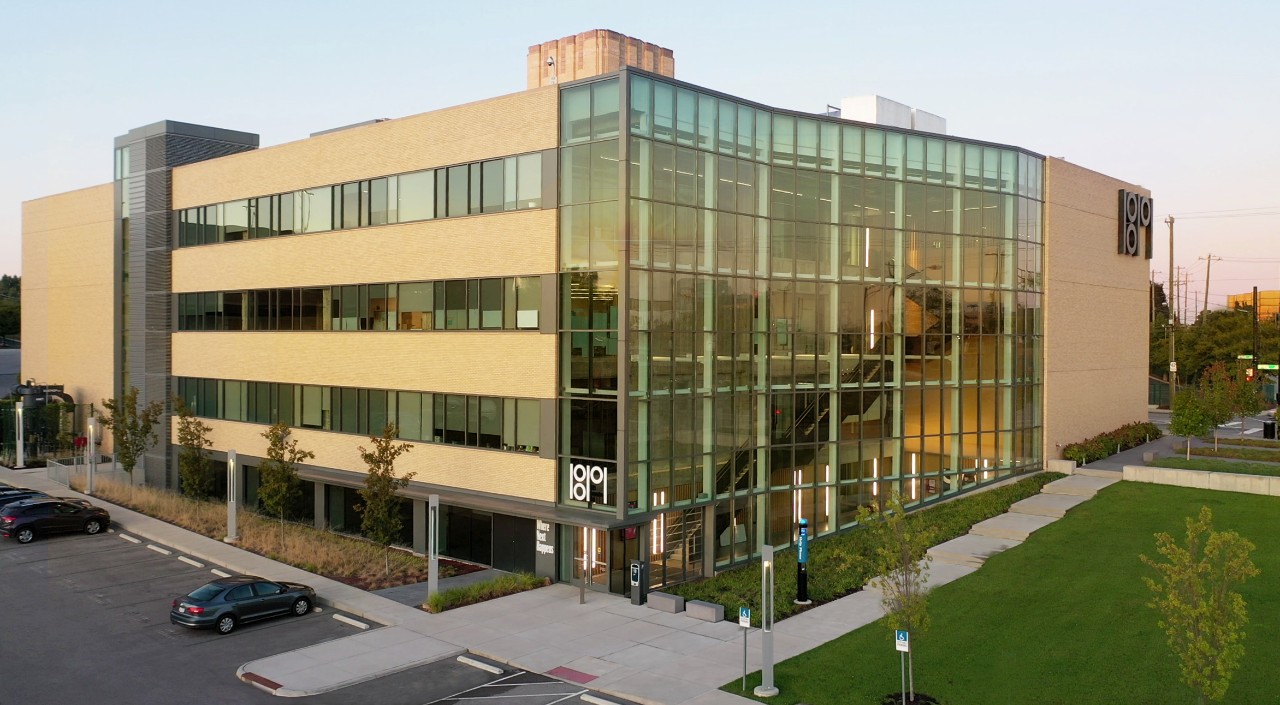 Cincy Inno: Public company looks to grow at 1819 Innovation Hub
$2.5 million JobsOhio grant helps Cincinnati Insurance Co. bolster innovation efforts at UC
Cincinnati Insurance Co. is expanding its innovation efforts at the University of Cincinnati, thanks to a $2.5 million R&D center grant from JobsOhio. 
The company plans to grow its internal innovation team and further increase its activities at 1819, the flagship building of the growing Cincinnati Innovation District, in order to meet changing needs of insurance agents and their clients, according to a Cincy Inno report.
Liz Engel, staff writer for Cincy Inno and the Cincinnati Business Courier, reports that assistance from JobsOhio will "deepen" Cincinnati Insurance's innovation capability and expand the team that supports innovation across the company, per Wendi Bukowitz, VP and director of strategic innovation for Cincinnati Insurance. Cincinnati Insurance has committed to add eight new positions to its five-person innovation team as a condition of receiving the JobsOhio grant.
"Our plan includes adding more headcount in 2021, working toward completing all eight new hires by Dec. 31, 2024," Cincinnati Insurance Betsy Ertel told Engel. "As our innovation journey continues, we'll continue to add depth and breadth to what we're already doing, while also focusing more on startup partnerships and increasing our involvement within the [insurance technology] and UC innovation ecosystems."
Featured image: The 1819 Innovation Hub. Photo/Greg Glevicky/Office of Innovation
1
Clean Earth Rovers cofounders named to Forbes 30 Under 30 list
November 30, 2023
A pair of graduates of the University of Cincinnati's Venture Lab program were recognized as being among the top entrepreneurs in North America as part of the 2024 Forbes 30 Under 30 list. Clean Earth Rovers cofounders Michael Arens and David Constantine were named to the 13th annual Forbes 30 Under 30 list in the energy category.
2
CNN Business: Best Buy's simple strategy for beating shoplifting
November 30, 2023
The Best Buy approach to thwart shoplifting is to increase staffing. It's a move that UC criminologist John Eck says, in a CNN Business article, that makes perfect sense. It's also a different approach at a time when most retailers are reducing staff.
3
UC Learning Lab inspires College of Medicine to SIT
November 29, 2023
In a convergence of academic integration, the University of Cincinnati's renowned colleges — Design, Architecture, Art, and Planning, Lindner College of Business, College of Engineering and Applied Sciences and College of Medicine — recently joined forces at the 1819 Innovation Hub for an ideation session that exemplifies the institution's commitment to interdisciplinary collaboration.
Debug
Query for this