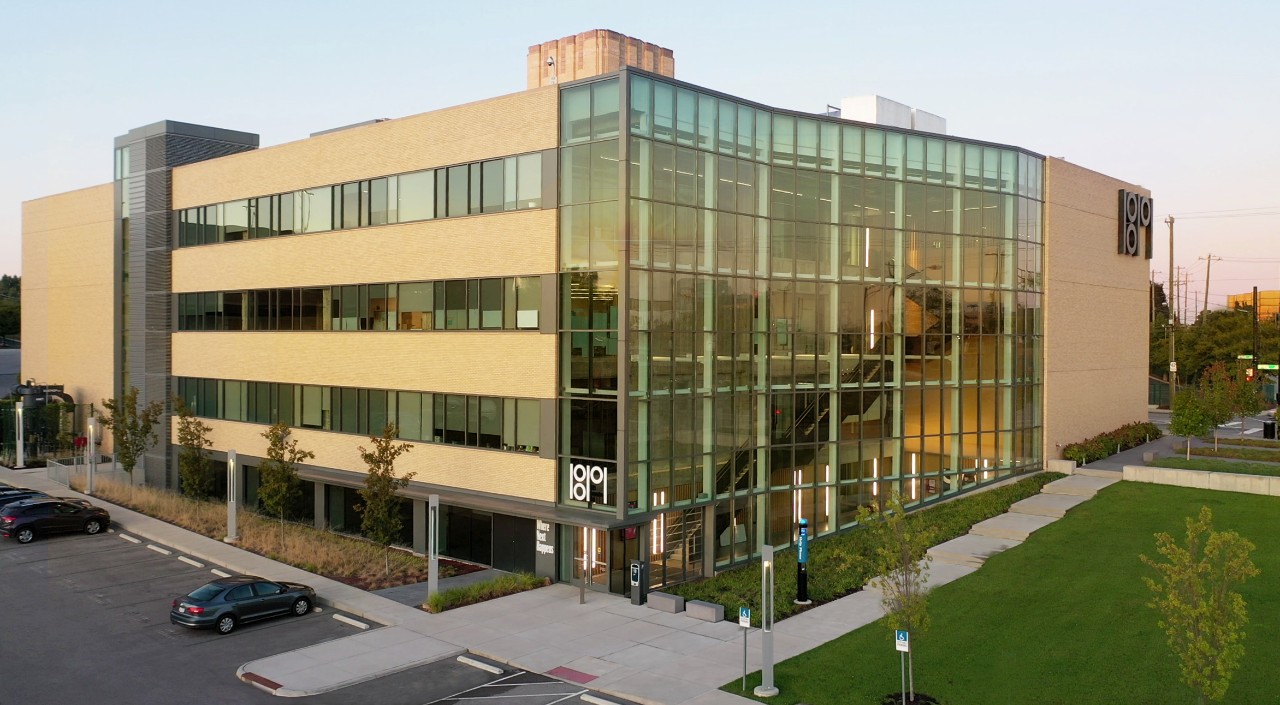 Cincy Inno: Public company looks to grow at 1819 Innovation Hub
$2.5 million JobsOhio grant helps Cincinnati Insurance Co. bolster innovation efforts at UC
Cincinnati Insurance Co. is expanding its innovation efforts at the University of Cincinnati, thanks to a $2.5 million R&D center grant from JobsOhio. 
The company plans to grow its internal innovation team and further increase its activities at 1819, the flagship building of the growing Cincinnati Innovation District, in order to meet changing needs of insurance agents and their clients, according to a Cincy Inno report.
Liz Engel, staff writer for Cincy Inno and the Cincinnati Business Courier, reports that assistance from JobsOhio will "deepen" Cincinnati Insurance's innovation capability and expand the team that supports innovation across the company, per Wendi Bukowitz, VP and director of strategic innovation for Cincinnati Insurance. Cincinnati Insurance has committed to add eight new positions to its five-person innovation team as a condition of receiving the JobsOhio grant.
"Our plan includes adding more headcount in 2021, working toward completing all eight new hires by Dec. 31, 2024," Cincinnati Insurance Betsy Ertel told Engel. "As our innovation journey continues, we'll continue to add depth and breadth to what we're already doing, while also focusing more on startup partnerships and increasing our involvement within the [insurance technology] and UC innovation ecosystems."
Featured image: The 1819 Innovation Hub. Photo/Greg Glevicky/Office of Innovation
1
Know Stroke Podcast: UC expert discusses past, present and...
September 21, 2023
The University of Cincinnati's Joseph Broderick, MD, recently joined the Know Stroke Podcast to discuss the current state of stroke research, including the FASTEST trial he is leading to test a potential treatment for strokes caused by ruptured blood vessels in the brain.
2
Bloomberg: Finding work-life balance
September 20, 2023
There's not just one right way to achieve work-life balance, rather, it's a matter of personal preference, a professor in the University of Cincinnati's Carl H. Lindner College of Business told Bloomberg.
3
UC to celebrate Digital Futures Grand Opening 2.0
Event: September 22, 2023 12:00 PM
The University of Cincinnati's Office of Research will celebrate the Digital Futures Grand Opening 2.0 with an open house Friday, Sept. 22, that will include a panel discussion featuring artificial intelligence experts from Google, Nike, Thales and the White House.
Debug
Query for this