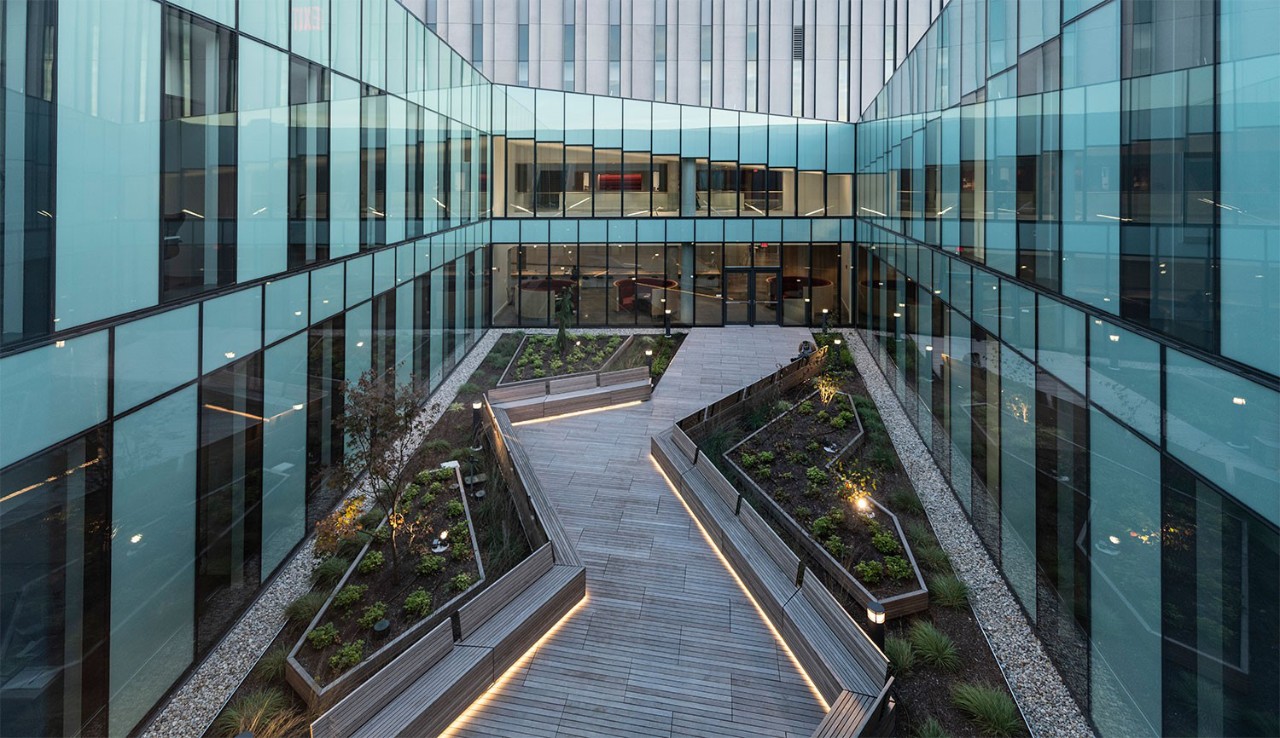 Lindner Alumni Spotlight - Anndréa Moore '10
Head of Product Development & Marketing, xFamily SMB Growth at Facebook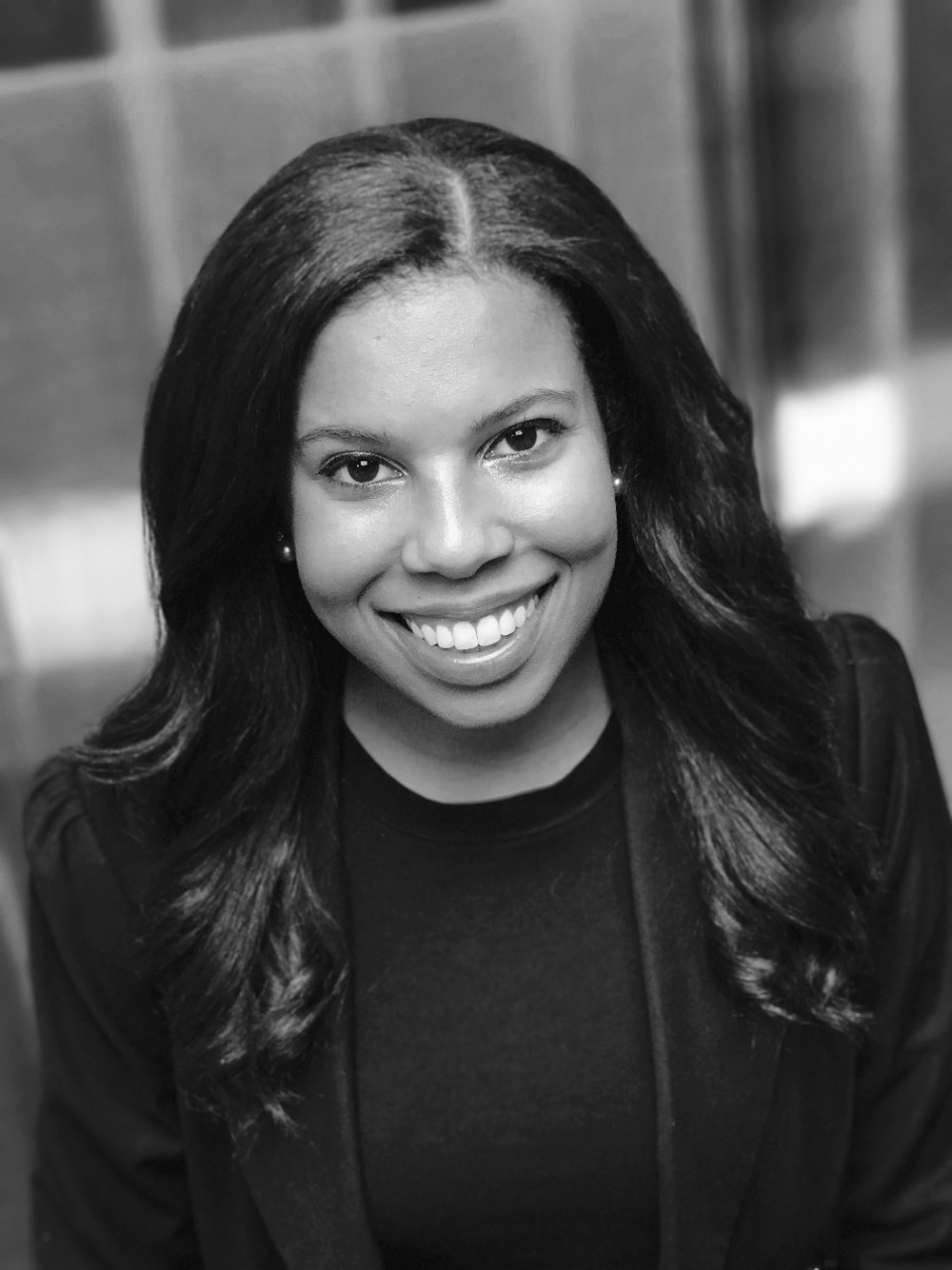 Anndréa Moore is an innovative product and marketing leader with expertise in leading teams to identify and drive customer-focused solutions for three of the world's most valuable companies: Google, Apple, and Facebook. Prior to building her technology career, she provided product development and sales consulting to brand management teams at large consumer packaged goods companies, including P&G and Unilever, during her time with The Nielsen Company.
Realizing the need for tailored support and resources to drive retention of black women in the technology ecosystem, Anndréa launched Black Tech Women, a premier international community for black women in the technology ecosystem to connect, learn and grow. With over 3,000 members since the March 2017 launch, Black Tech Women engages and develops members with national events, job opportunities and monthly articles on tech.
Read on to learn more about Anndréa and her journey. 
Why did you decide to get a degree in business — and why did you choose Lindner?
As a high school student, I thought a degree in business would be the perfect match between creative and analytical thinking. This also led me to major in marketing over some of the other majors available.
Why Lindner? Being located in a city with so many companies nearby (P&G, GE Aviation, Kroger, etc.) as well as the experience of working on projects with companies right at the beginning of my UC career through the freshman experience made Lindner my top choice. In my first year I was able to complete a project with Luxottica and over the next few years was able to hear speakers from so many of the different corporations headquartered in Cincinnati.
Share a Lindner or UC moment that made a lasting impact on you.
I minored in international business and took an international finance and operations class my fourth year. In the class, we were solving a case related to regulation of soft drinks in an emerging market, i.e. Pepsi and Coke. The case group project culminated in a set of recommendations each company should take in order to grow market share despite regulation. While the recommendations were pretty strong, our professor asked why we never considered that Pepsi and Coke should partner to improve regulation of their industry in the market. As a student, I never considered that competitors would partner, but this has really stuck with me. Day to day as I think about opportunities with internal teams or external partners, I'm consistently thinking, "Should we own end to end, or should we partner?" Often there's a greater opportunity through partnership.
Another memorable moment took place my senior year when I was crowned Homecoming Queen runner-up. Standing in the middle of the football field, it meant so much that I had even made it to the top five. I entered freshman year as a shy, quiet student, but by senior year I was leading student organizations, killing it in the classroom, traveling abroad, volunteering in the community and interning with global companies. I never thought I could ever run for Homecoming Queen let alone be runner-up. This memory has reminded me that I don't have to end how I start and to never underestimate myself.
What lesson did you learn at Lindner that seems to be repeating (or "rhyming") with your professional experience?
Relationships matter. Understanding different business concepts matter, but how you do business and who you do business with matters more. This has been an evergreen theme throughout my career: build strong, trusted relationships early and often; it makes the work easier. The importance of relationships will only matter more as your career goes along and you become more connected.
Optimize for quality or speed. It's very hard to optimize for both. For example, you can have the highest quality, premium product but it may take you an extra three months to make. Is this okay? You can have a quality product with faster speed to market. Is this okay? What tradeoff are you willing to make for one vs. the other? What tradeoffs are your customers willing to accept for one vs. the other?
Make mistakes early and learn from them BUT don't make the same mistake twice. 
Making mistakes are okay as long as you learn from them and pivot quickly. If you make the same mistake more than once then you're not actually learning. Understand why.
What problems are you working to solve in your industry? What kind of change have you seen within your industry?
Facebook: Empowering small businesses to grow their revenue and ultimately grow their businesses.
Black Tech Women: Diversifying the tech ecosystem through education and connection.
Personalization: Consumers are becoming more aware of how their data is being used while also wanting that data to lead to more personalized experiences. If you know X about me, show me experiences related to X.
Automation: Especially when it comes to digital advertising, businesses are pushing for automation, i.e. do it for me because I have very limited time. Smart automation gives time back and makes running a business more efficient.
What advice would you give to a current student looking to start a career in your industry?
Go for it! You do not have to be technical to work in tech. Just like you don't have to be a medical professional to work in healthcare. Tech companies are businesses with functional needs just like every other business (finance, marketing, human resources, etc.).
Research the industry: Use the products, understand how various companies make money, read articles and blogs about the industry, understand the consumer and business trends.
Where Are They Now – Alumni Spotlight Series
With over 46,000 Lindner College of Business alumni worldwide, Lindner graduates are making their mark around the globe. To read other alumni stories check out the Where Are They Now alumni spotlight series page. Are you willing to share your Lindner story? Reach out to Cynthia Miller to learn more. 
1
Trailblazing engineering professor honored with alumni award
January 30, 2023
Professor Awatef Hamed is a trailblazer. She came of age during a time when few women were going to college to study engineering. In 1968, she left her home in Egypt and came to the University of Cincinnati as the only female graduate student in the aerospace engineering program. She went on to get her master's and doctoral degrees from UC and then was hired as a faculty member, where she was the only female faculty member for two decades. In 2001, she became the first woman to head a college aerospace engineering department.
3
Innovation challenge to zap pimples
January 27, 2023
Last fall, Bioré tasked University of Cincinnati students to assist with its launch of a new product in the fight against acne.
Debug
Query for this