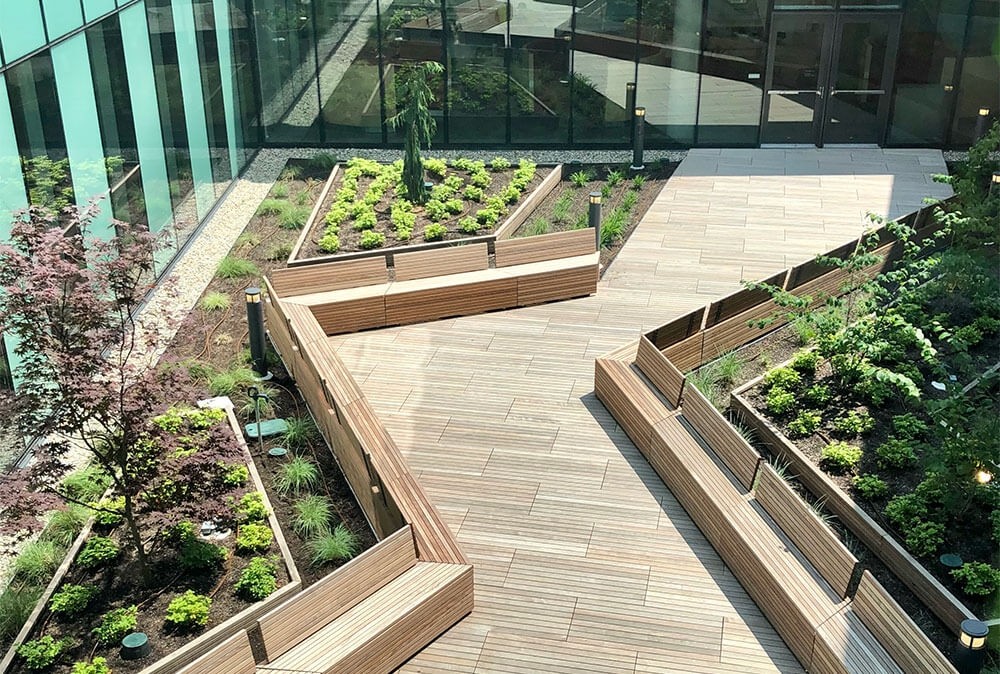 Lindner Alumni Spotlight – Patty Kautz '88
Chief Operating Officer at VonLehman & Company, Inc.
Meet Patty Kautz, a leader in the Greater Cincinnati finance and accounting field, dedicated University of Cincinnati alumni volunteer and true Bearcat through and through.
As a Certified Public Accountant working within the Cincinnati regional business community since 1988, Kautz has extensive accounting, operations, and management expertise. She joined VonLehman & Company Inc. in 2011, serving as the Chief Operating Officer. While her career has been demanding, she always finds time to make her passion for UC a priority. She is a past president of the Lindner Board of Governors (now known as Lindner Alumni Council) and remains active with the group today. You can find her at UC Athletics events cheering on the team or meeting with students providing guidance and advice.
It is easy to see why Kautz was selected to receive the 2020 Outstanding Alumni Award for the Carl H. Lindner College of Business. 

Read on to learn more about Kautz.
Share a Lindner or UC moment that made a lasting impact on you.
When I first came to UC in 1983, the College of Business didn't have a "home." Our classes were spread all over campus in various buildings. The benefit to that is the COB students certainly knew their way around campus very well and likely knew the names of all the buildings on campus, but we were certainly missing something. I was lucky enough to have the first Carl H. Lindner College of Business open in my last years at UC. It was an amazing facility back then and really enhanced the way we interacted with our peers and professors.
Fast forward 20-plus years and the second Carl H. Lindner College of Business — I'll call it Version 2 — opens. Again, I was lucky enough to be involved at the alumni level to witness this amazing facility come to life. The moment that I will remember always, that lasting impact, was when I was invited to attend the final beam ceremony and I got to sign the beam. I was honored and humbled to be a part of that day. 
What I have learned over the years is that giving back is more than just giving money; sharing your knowledge and time is equally as impactful.
Patty Kautz, Bus '88
How has your industry changed since you started in this field?
In a word, automation. When I first started, everything in the public accounting world was done manually and with paper.  Now it's computerized and paperless. Amazing. And this change continues as we integrate AI and other advanced technology into our work processes. But it goes well beyond the way we do our work, as what we do has also changed dramatically.
The services that accounting firms offer have changed drastically. We have truly become trusted business advisors to our clients by offering a depth and breadth of services beyond basic compliance. 
What advice would you give to a current student looking to start a career in your industry?
I have been asked this question often, and my answer is always the same. Start in public accounting if you can. The amount of business knowledge gained in a few short years is amazing. Couple that with the exposure to various industries and it can really help you figure out where you want to go in the future. Not everyone stays to become a partner in their firm. The opportunities gained from a start in public accounting are voluminous.  
Accounting is the language of business. Once you have that basic knowledge, you can go anywhere and do anything!
What achievement are you most proud of?
Wow, that is a tough one but as I think back over my career I would have to say being selected as the Outstanding Alumna from the Lindner College of Business in 2020. While I have had much success in my professional career, I owe much of that to the foundation that began with my education at the College of Business at UC.   
What ways do you give back to your community? Why do you believe this is important?
I have been active in many nonprofit boards over the years as well as active within my church community. Of course, I have been involved with the Alumni Board at the College of Business as well! I believe it is important as it helps me stay grounded and focused, and pay it forward. What I have learned over the years is that giving back is more than just giving money; sharing your knowledge and time is equally as impactful.
Advice I give in this area is to take the time to find something you truly believe in and are passionate about because the rest will just come naturally. 
Where Are They Now – Alumni Spotlight Series
With over 46,000 Lindner College of Business alumni worldwide, Lindner graduates are making their mark around the globe! To read other alumni stories check out the Where Are They Now alumni spotlight series page. Are you willing to share your Lindner story? Reach out to Cynthia Miller to learn more. 
1
UC sets College of Nursing student on the road to success
September 27, 2023
When Elajah Trosclair, '23, came to UC from California, her expectations were straightforward. She would study, support herself financially, earn her degree, and become a registered nurse. To her surprise, a much larger world opened up to her.
3
Finding an unexpected passion at UC
September 27, 2023
Lane Bokros '25, grew up in a household that showcased what intelligence and a strong work ethic can do. Today, Bokros is following in the family tradition of success, but with a difference: He is a first-generation college student who aspires to post-graduate education and a career in medicine.
Debug
Query for this