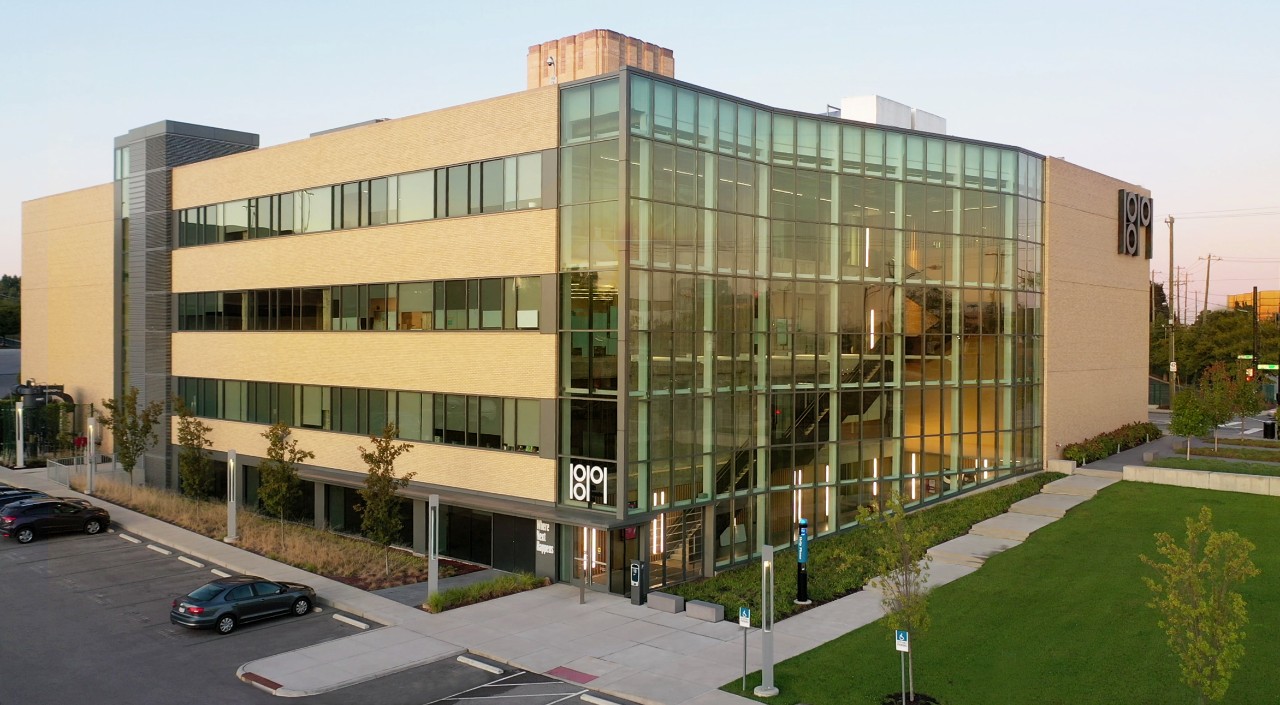 Cincinnati Future: Data analytics for law enforcement
"Chat with innovators" features Peel9, a UC faculty-founded startup
The University of Cincinnati Office of Innovation's Venture Lab startup pre-accelerator program helped three UC faculty members from the College of Education, Criminal Justice, and Human Services launch a startup that uses data to help police solve and prevent crimes.
Peel9, a Cincinnati Business Courier 2020 Innovation-Technology award winner, is a web-based software-as-a-service solution which aggregates and condenses the data points of the criminal justice system into actionable data sources for police.
More than 200 police officers from 12 police departments in Southwest Ohio are already using the solution, with several more larger agencies set to implement Peel9's solution in the near future. 
Peel9 CEO Todd Levy, who first encountered the Peel9 team in his role as a Venture Lab entrepreneur-in-residence, told Cincinnati Future about the company's origins, its services and its future in a recent interview.
"The system can actually be used in police cars," Levy told Cincinnati Future. "The 'special sauce' is the analytics that come out of that. [Police are[ able to place people and locations and vehicles together where an infraction has occurred, and that's how they help solve crime. In essence, it connects the dots. This lets us get more officers on the street policing, instead of having to go back to the station to do laborious record-keeping."
Peel9 was founded by former Cincinnati police captains Tim Sabransky and Daniel Gerard, both of whom later served as faculty in UC's School of Criminal Justice, in partnership with Murat Ozer, a School of Information Technology professor who previously worked in counter-terrorism with the Turkish National Police. The company is named in honor of Sir Robert Peel, the father of modern policing, whose nine core principles are still valid today, according to the company's website.
The success of Peel9 demonstrates the success of UC's Innovation Agenda, one of the three platforms of the university's strategic direction, Next Lives Here. 
Start here
UC's Venture Lab accelerates and simplifies the process of creating a new company from scratch. As any entrepreneur knows, you can't do it alone. Venture Lab connect university students, faculty, staff, and alumni to talent and funding to help launch new companies. The Venture Lab team includes Office of Innovation staff as well as Entrepreneurs-in-Residence (*EIRs), coaches, curated service providers, and subject matter experts.
1
Clean Earth Rovers cofounders named to Forbes 30 Under 30 list
November 30, 2023
A pair of graduates of the University of Cincinnati's Venture Lab program were recognized as being among the top entrepreneurs in North America as part of the 2024 Forbes 30 Under 30 list. Clean Earth Rovers cofounders Michael Arens and David Constantine were named to the 13th annual Forbes 30 Under 30 list in the energy category.
2
CNN Business: Best Buy's simple strategy for beating shoplifting
November 30, 2023
The Best Buy approach to thwart shoplifting is to increase staffing. It's a move that UC criminologist John Eck says, in a CNN Business article, that makes perfect sense. It's also a different approach at a time when most retailers are reducing staff.
3
UC Learning Lab inspires College of Medicine to SIT
November 29, 2023
In a convergence of academic integration, the University of Cincinnati's renowned colleges — Design, Architecture, Art, and Planning, Lindner College of Business, College of Engineering and Applied Sciences and College of Medicine — recently joined forces at the 1819 Innovation Hub for an ideation session that exemplifies the institution's commitment to interdisciplinary collaboration.
Debug
Query for this