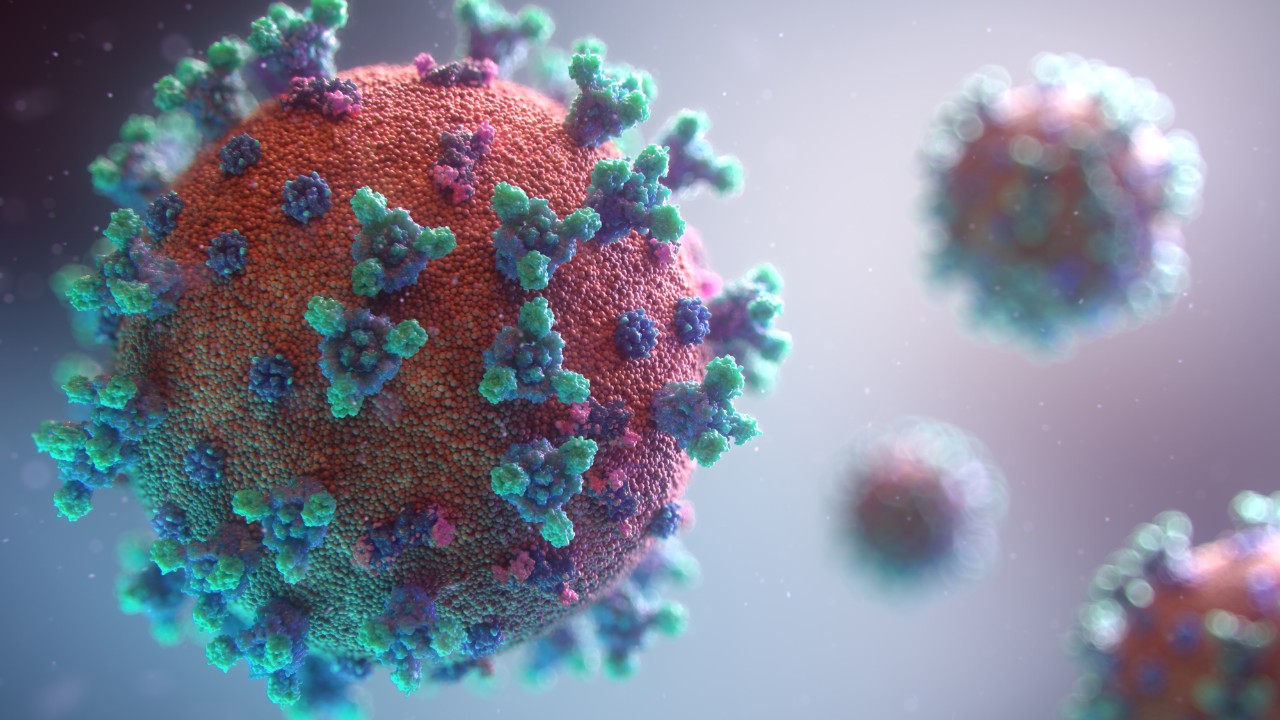 UC professor develops dry disinfection for COVID-19
Device offers a safer, simpler method for sanitizing
As the COVID-19 pandemic was starting to unfold in the U.S. last year, Donglu Shi, University of Cincinnati professor of materials science and engineering, began thinking about a better way to clean soft materials that can harbor virus particles. 
The CDC-recommended methods to disinfect are wet — spray cleaners, hand sanitizers, alcohol wipes — which are impractical for items such as clothing or the upholstered seating on mass transit. So, Shi set out to create a dry disinfection process. 
He was awarded $200,000 from the National Science Foundation for the project. Shi, along with his research team in his Energy Materials and Nano-Biomedicine Lab, created a handheld device that resembles a hair dryer and emits cold plasma, a gas of charged ions generated by radio frequency power at room temperature. Unlike many wet disinfectant products, cold atmospheric plasma is benign — it has no environmental or health concerns.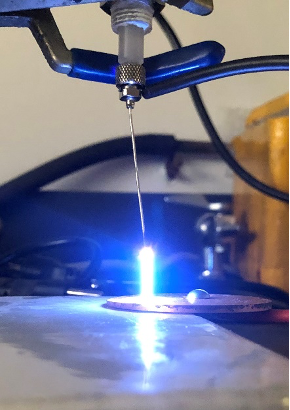 Plasma is already used in other applications, including as a method to limit bacteria growth on meat in the food industry.
In 2000, Shi created a cold atmospheric plasma device for surface modification as part of his research on nanoparticles. That research and expertise informed the concept to utilize plasma on viruses. 
Shi is partnering with Paul Spearman, M.D., director of the Division of Infectious Diseases at Cincinnati Children's Hospital Medical Center. The prototype device is now awaiting efficacy testing at Cincinnati Children's.
The idea was also supported through UC's Venture Lab business pre-accelerator, which provided Shi the opportunity to learn how to build the concept into a marketable product. Once proven successful in inactivating coronavirus, Shi said the plasma treatment would be ideal for use in public spaces, particularly in the travel industry, such as on trains, airplanes, rental cars and hotels.   
Shi, who first joined UC in 1995, was recently named a 2020 Fellow of ASM International, a professional organization for materials engineers and scientists. He was recognized for pioneering contributions to superconducting materials, magnetism and magnetic materials and novel nanostructures for photonic, biomedical and drug delivery applications.
1
Trailblazing engineering professor honored with alumni award
January 30, 2023
Professor Awatef Hamed is a trailblazer. She came of age during a time when few women were going to college to study engineering. In 1968, she left her home in Egypt and came to the University of Cincinnati as the only female graduate student in the aerospace engineering program. She went on to get her master's and doctoral degrees from UC and then was hired as a faculty member, where she was the only female faculty member for two decades. In 2001, she became the first woman to head a college aerospace engineering department.
2
Why we still need Black History Month
January 26, 2023
While Black History Month is an opportunity for all Americans to consider concepts central to the founding of the nation — democracy, freedom and equality — the University of Cincinnati propels the diversity, equity and equality momentum by honoring Black Americans' extraordinary impact through engaging lectures, open classes, food, galas and off-campus activities.
3
UC's 1819 Innovation Hub nurtures startups
January 26, 2023
Located within the 1819 Innovation Hub — the nerve center of the Cincinnati Innovation District — the Venture Lab provides resources and mentoring to help innovators launch scalable startups.
Debug
Query for this