UC Law Clinic prevails in Sixth Circuit
Third-year students make successful oral argument before Court of Appeals
In January, as most students were returning for the Spring Semester, third-year students Trane "T.J." Robinson and Katie Basalla were making what would turn out to be a successful oral argument before the U.S. Court of Appeals for the Sixth Circuit.
As students in the Sixth Circuit Clinic at Cincinnati Law, Basalla and Robinson worked with Clinic director Colter Paulson and co-director Nathan Colvin in representing a client seeking to appeal a criminal conviction and sentence. In a decision issued March 12, 2021, the Sixth Circuit remanded the case for resentencing, agreeing with the Clinic that an obstruction of justice enhancement was incorrectly applied in sentencing.
"The oral argument was like nothing I'd ever done before," said Basalla. "You can simulate writing a brief and the work that goes into that in law school. You can't really mimic the feeling of going in front of the Sixth Circuit."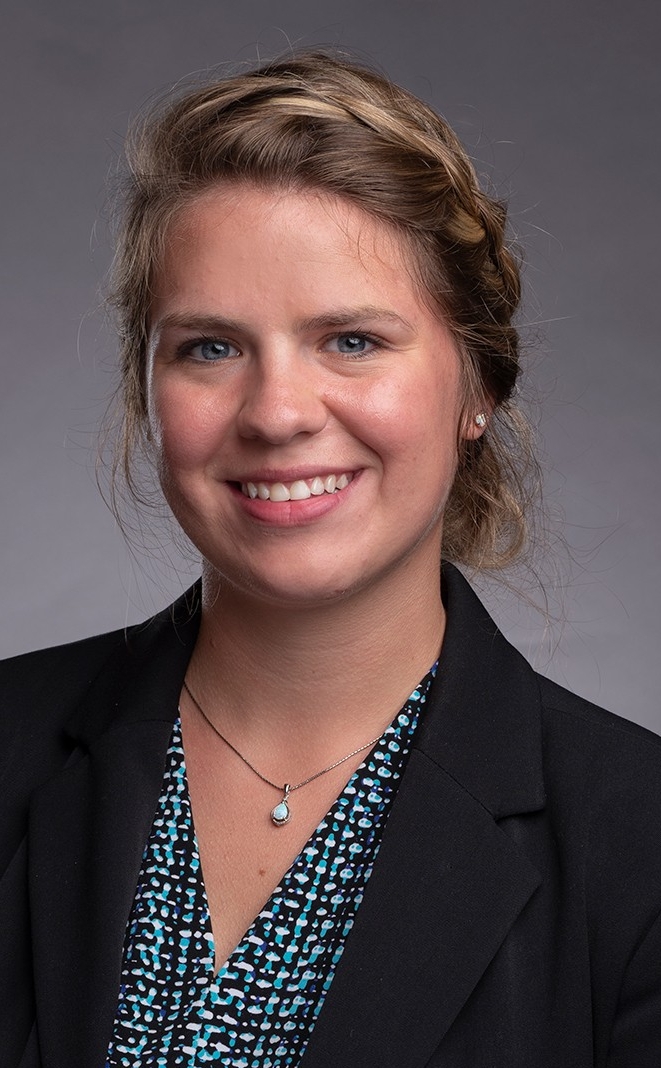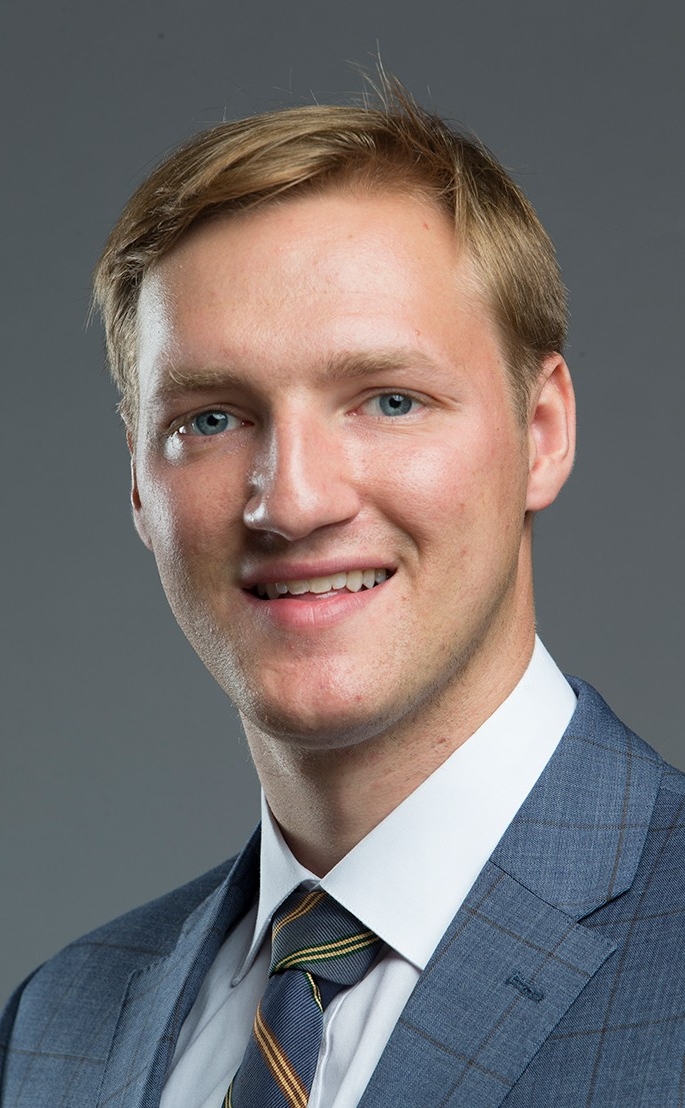 The Clinic's client, Jason Rosales, was charged with conspiracy to distribute over 500 grams of methamphetamine, and was convicted of conspiracy to possess with intent to distribute and attempt to possess with intent to distribute narcotics. At trial, the jury was asked to consider the amount of methamphetamine involved in the entire conspiracy, rather than the amount Rosales was involved in. Additionally, at sentencing, Rosales was given the obstruction of justice enhancement because he allegedly threw his phone down, causing it to break, as he was being arrested.
The Sixth Circuit Clinic was appointed to represent Rosales pro bono on appeal under the Criminal Justice Act. Under the direction of Paulson, students in the Clinic got to work researching and drafting the opening brief.

The Clinic argued three primary issues in the case. They said his agreement to pick up drugs was not a conspiratorial agreement, and therefore insufficient evidence supported his conspiracy. Further, they claimed, a concededly improper jury instruction prejudiced Rosales' sentence, and the court did not make proper findings to enhance Rosales' sentence for obstruction of justice.
"The stakes were just so real, because our client was sitting in jail, and we felt we had a strong argument to throw out his convictions or at least reduce his sentence," said Robinson.
Colvin led the Clinic students in preparing their reply brief, which they filed in early December. The Court honored their request for oral argument, setting the argument date for January 14.
"Preparing for oral argument was especially daunting," said Basalla. "Nathan [Colvin] and Colter [Paulson] were exceptional in helping us through the process."
Colvin and Paulson led moot court rehearsals with Basalla and Robinson. They brought in a number of Cincinnati Law professors along with practicing attorneys and judges to aid in moots as well.
"They [Colvin and Paulson] spent more time preparing us than they would have had they just done the argument themselves," said Robinson. "I'm really grateful for their devotion of time and energy."
Basalla and Robinson argued the case in front of a panel composed of Judges Eric L. Clay, Bernice B. Donald, and Richard F. Suhrheinrich.
"I felt so prepared for questions," said Basalla. "I was even able to weave in some of my prepared remarks to answer them."
"I had memorized my opening and knew what I was saying, but then you get to that first interruption. It's a relief because that's when you can step into the argument and say what you need to say," said Robinson. "That was the moment it got very real."
Paulson said they faced a skeptical panel that pressed Basalla and Robinson on difficult questions.
"They did an excellent job of seeing under the questions and challenging the assumptions they were based on," said Paulson. "That's difficult to do on your feet in front of a panel of judges."

When the opinion was published, Basalla and Robinson both said they felt overjoyed. Not only because they were successful, but because they were able to help their client.
"To me, it's the culmination of my law school experience," said Robinson. "It definitely affirms for me that this is the right career path."
After graduation, Basalla will start work at Jones Day in Cleveland, and Robinson will clerk with Justice Patrick DeWine of the Ohio Supreme Court.
About the Sixth Circuit Clinic
The Sixth Circuit Clinic was founded in 2003 and represents indigent prisoners. Under the direction of an attorney, Cincinnati Law students review lower court record, find issues, draft briefs, and participate in a mock oral argument in a Sixth Circuit courtroom. Learn more about Cincinnati Law Clinics. 
1
Mission not impossible
May 30, 2023
UC's School of Criminal Justice offers pathways to career placements with the U.S. Secret Service through connections and experience-based learning. Meet the students who found work experience through internships and alumni that hold career positions in the federal law enforcement agency.
2
WLWT: How one of Ohio's newest lawyers went from federal prison...
May 30, 2023
UC Law alum Damon Davis spoke with WLWT-TV about his journey from former federal prison inmate to accomplished attorney. Davis spent four-and-a-half years behind bars after being convicted of federal drug and gun charges in 2017. This month he took the Ohio Bar Admissions and is now a public defender in Hamilton County.
3
Newsweek: Conservative justices deal a blow to Ivermectin in...
May 29, 2023
The Wisconsin Supreme Court ruled earlier this month that hospitals can't be forced to issue Ivermectin to patients. It backed an earlier appeals court decision. Jennifer Bard, PhD, professor at the University of Cincinnati College of Law, weighed in on the decision during an interview with Newsweek.
Debug
Query for this