Faculty Awards 2021: Arlene Johnson
Senior librarian honored with Faculty Senate Exemplary Service to the University Award
Through her many roles in her 20 years at the University of Cincinnati, Arlene Johnson has served students, faculty and staff in the pursuit of knowledge — fitting for the recipient of the Faculty Senate Exemplary Service to the University Award. She continues her diverse service to UC today as secretary of the Faculty Senate, senior librarian, head of Collection Development Services and Engagement, and liaison librarian to the Romance and Arabic Languages and Literatures Department in the College of Arts & Sciences. Johnson is the first UC librarian to be honored with this award.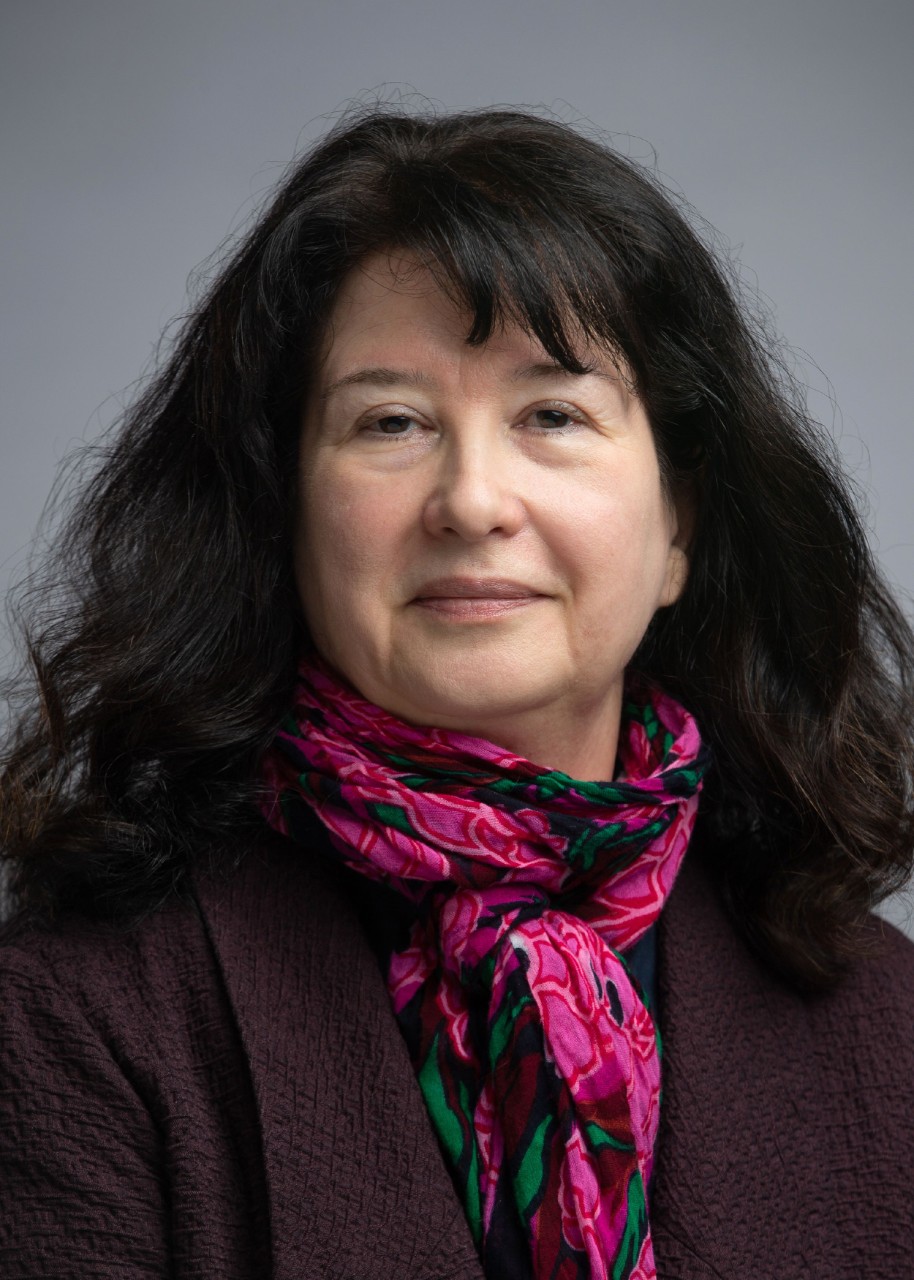 In addition to contributing thoughtfully to the Faculty Senate and many committees, Johnson was a primary impetus in activating an interdisciplinary digital humanities/scholarship group at UC. In this capacity, she took on the forward-looking work of introducing digital humanities approaches and tools to UC faculty.
"This highly significant service to the university helped UC to keep in sight of peer institutions, as digital scholarship took hold and developed as a significant research growth area during the 2010s," says Jenny Doctor, CCM professor of musicology and head of the Albino Gorno Memorial (CCM) Library.
While her work is centered in UC Libraries, Johnson's award nomination came from outside the unit, from Marla Hall, associate professor of psychology in the College of Arts and Sciences. The two have worked together on the Faculty Senate.
"I've learned to always pay attention to the quiet one, because they often have very valuable input," Hall says. "And that is Arlene. When she gives input, it's so well thought out and helpful. Her opinions are based on facts and historical information — she's a great researcher."
Hall says that while some people talk about what they do more than they actually do, Johnson does more than she talks about, while carrying a quiet strength.
"She's very strong with saying what she thinks. She's not going to back down, but she does it in a very polite way.
"She is from Canada," she says with a smile. Johnson earned her Master of Library Science from the University of Alberta.
While serving on the Faculty Senate Cabinet with the university's president and provost, Johnson has participated and advised in the transition throughout the COVID-19 pandemic, the Next Lives Here presidential initiative, the Academic Master Plan, UC2019 Strategic Planning Process and Faculty Senate Resolution and Commitment to Eradicate Racism.
"My university service is a continuous learning experience," Johnson says. "I have served with eight past and current Faculty Senate Chairs, and with many faculty colleagues from across colleges and departments on committees. I have learned so much from all of these excellent faculty colleagues, and am reminded of a quotation from Tennyson's 'Ulysses': 'I am a part of all that I have met.'"
"Once an English literature major, always an English literature major," she muses.
Featured image at top: Arlene Johnson at work in a pre-COVID Langsam Library. Photo/Melissa Cox Norris
Faculty Awards 2021
The University of Cincinnati will honor 13 awardees in a virtual ceremony at 3 p.m., Thursday, April 22. Join via WebEx.
1
Local 12: UC stroke study aims to give patients more treatment...
December 8, 2023
The University of Cincinnati's Pooja Khatri and Eva Mistry spoke with Local 12 about the SISTER trial that will test a new drug to treat patients with strokes who are not eligible to receive traditional treatments due to timing factors or risk of complications.
3
Ongoing quest for justice a life-changer for all parties
December 7, 2023
The Ohio Innocence Project and its student fellows, past and present, recently marked 20 years working to exonerate the wrongfully convicted. OIP co-founder and director Mark Godsey, as well as past OIP fellows and Cincinnati Law alumni, Eric Eckes, Law '08, and Simar Khera, Law '15, spoke about their shared experience and its life-changing impact.
Debug
Query for this