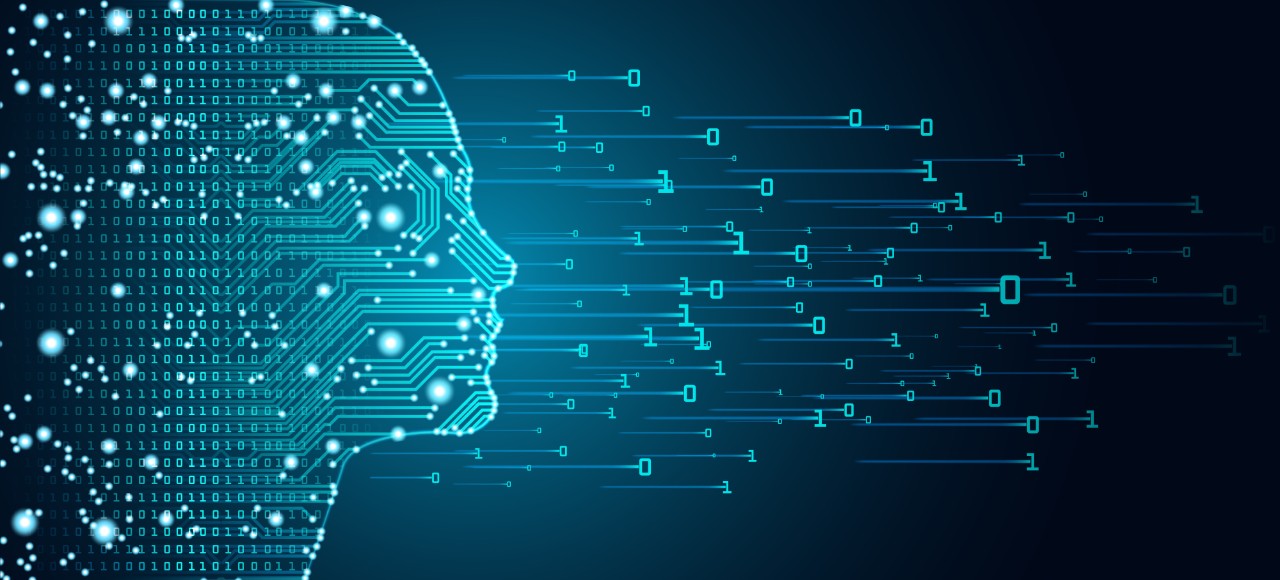 UC student aims to better interpret artificial intelligence
Javier Viaña Pérez is using genetic fuzzy systems to provide clarity into artificial intelligence
Javier Viaña Pérez started his studies in mechanical engineering earning two degrees in his native Spain and then came to the University of Cincinnati for his master's and doctorate in aerospace engineering.
He has racked up a long list of accomplishments, including creating a high-resolution camera for microsatellites that is currently in use on the International Space Station. His doctoral research in artificial intelligence is on track to make a radical shift in how we think about AI.
He was recently named UC College of Engineering and Applied Science Graduate Student Engineer of the Month.
What brought you to UC and aerospace engineering?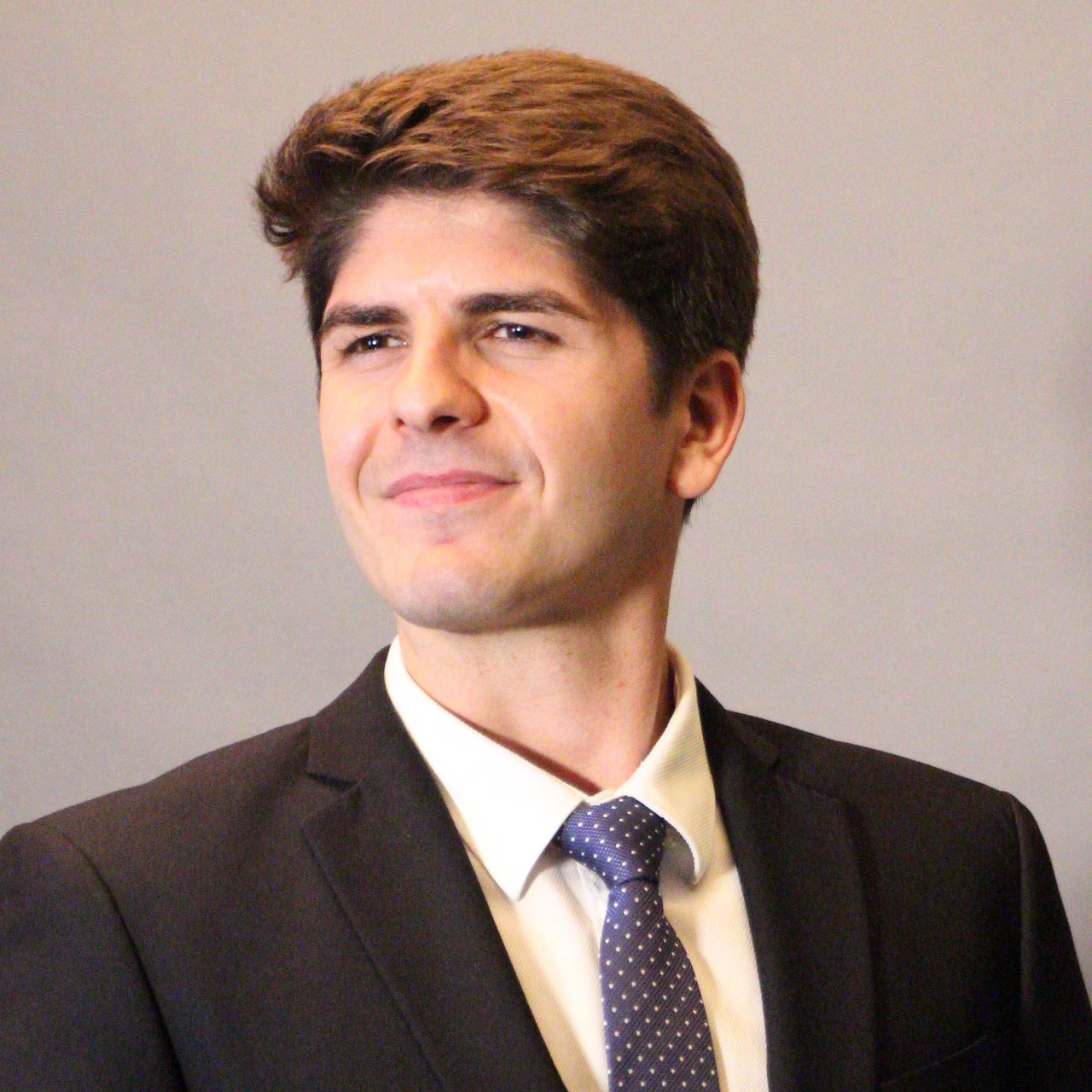 The UC Department of Aerospace Engineering is in the cradle of aviation. The legendary Orville Wright helped in its creation, making it the second aeronautical engineering program founded in the country. Its strategic location has allowed the consolidation of multiple programs with neighboring cutting-edge research centers like NASA Glenn or the Air Force Research Laboratory, among others. The renowned and knowledgeable faculty who have taught here, such as Neil Armstrong, along with the challenging ongoing projects, create the perfect environment to foster creativity and disruptive ideas.
The work I did during my master's led me to Dr. Kelly Cohen, professor and interim department head of aerospace engineering at UC, who has now been my adviser for the past three years. His tremendous drive and unparalleled guidance were critical in my decision to pursue a Ph.D. 
A device you helped create is on the International Space Station. How did you get involved in that project?
When I was halfway through my bachelor's at the University of the Basque Country in Spain, I started working, in parallel to my studies, at an aerospace start-up called Satlantis. In the morning, I was learning the basics of theoretical mechanics, and in the afternoon, I was applying the concepts in a wonderful project. I worked for almost three years on the development of iSIM, a lightweight, athermal, high-resolution camera for microsatellites. A camera that is currently operational at the International Space Station.
My days at Satlantis taught me how to materialize a dream. Juan Tomás Hernani, CEO, and Rafael Guzman, CTO, were two essential figures at the company that helped in my personal and professional growth. In every conversation I had with them I learned something new. Thanks to them I was able to collaborate with IDOM Bilbao, engineering consultants, in the Advanced Design Analysis Department, and the University of Florida at the Bryant Space Science Center.
Describe your research on AI.
I work on the fundamental development of novel artificial intelligence (AI) algorithms that have the common property of being explainable. Explainability is one of the most important challenges that the current AI techniques are facing. It refers to the ability to supervise and understand the decision-making of the algorithm from the human perspective. Most of my research is related to genetic fuzzy systems, which leverage the linguistic nature of fuzzy logic, and thus makes them interpretable and transparent.
We have chosen engineering-related problems for the testing of these methods. Most recently, we worked on the prediction of the remaining useful life of jet engines, the control of unstable robotic systems, and with the NACA 0012 airfoils self-noise data set.

We are now starting a partnership with Cincinnati/Northern Kentucky International Airport where I intend to apply my algorithms to their infrastructure for further enhancement of airport operations.

You've had a lot of exciting internships. What did you gain from those experiences?
In 2018, I was selected along with 20 other engineers from all over Europe to carry out a concurrent analysis in the design of a lunar mission at the European Space Agency, in the European Space Security and Education Centre (ESEC), in Belgium. I was in charge of the lunar rover design and the integration of the science instruments for the mission. I met a group of people with whom I currently interact on a monthly basis, and I created lifelong friendships from that experience.
The summer of 2019 I had the terrific opportunity to be part of Boeing, I worked from the office of Aurora Flight Sciences in Switzerland on a passenger aircraft vehicle project. I was tasked to code a toolbox for fatigue data analysis (post-processing), which was then integrated in all the ongoing projects of the company. This comprised a set of algorithms for the aircraft's critical components' life expectancy determination. 
In the summer of 2020, I decided to promote the local industry, so I stayed with a rising Cincinnati-based start-up of brilliant AI experts, Genexia, which emerged from our very own 1819 Innovation Hub here at UC. I worked as a machine learning engineer on different data-heavy problems that required lateral thinking. The company was recently awarded by Cincinnati Business Courier as the Most Promising Startup in the 2020 Innovation and Technology Awards.
What are a few accomplishments of which you are most proud?
This last year, I published 10 peer-reviewed conference papers and book chapters. The last algorithm I published together with my adviser Dr. Cohen, "Fuzzy-based Noise-Resilient Explainable Algorithm for Regression," outperformed the current most popular neural networks for the problems we studied. This is the first of many publications that will try to make a radical shift in the way we understand AI.
All this work would not be possible if it were not for my award from La Caixa Foundation, a prestigious fellowship for a Spanish student of my age, which has sponsored all my research these last months, and counts with inestimable additional support of HH. MM. King Felipe VI and the Royal House of Spain. While being the only aerospace engineering student among the honorees, I could have chosen any university and program within the U.S., and I chose UC.
I'm also proud of a Q1 (highest quality) journal paper that I published soon after I reached my twenties. This was a formula that was accepted by the Spanish Mechanical Engineering Society as the best investigation article of 2016. 

I have also published a total of three books: "Faro de Puertos," "Teoría de Centromas" and "Theoria Temporis." The first is a book of 50 poems and the last two are collections of my personal research ideas in the fields of theoretical mechanical engineering (kinematics of planar motion) and theoretical physics (theory of relativity), respectively.

In the last year, I am grateful to have earned these honors: Outstanding Research Paper Award, issued by the North American Fuzzy Information Processing Society, NAFIPS 2020 (Aug 2020) and the Professor R. T. Davis Memorial Award for Academic Performance in Computational Science issued by the Department of Aerospace Engineering, UC (May 2020).
What activities are you involved in outside of research/class?
I very much enjoy playing the guitar and writing songs, I actually just published an album, "Viaña Atlas," you can find it in Spotify or any other digital platform. It is not much, only six songs, my voice and an old loyal rusty guitar.
Another of my hobbies is surfing, this sport is very popular in the town where I am from in Spain. Every time I get the chance and there is a good swell coming I take my surfboard, a backpack, and I travel to explore some new shores.
What are your future hopes and plans after completing your degree?
I was recently the instructor of a UC class on probability theory applied to aerospace engineering. From this satisfying experience, I learned that being a professor would be surely one of my future endeavors, as I take a lot of pride in seeing my students achieving their goals. Doing research has also been one of the most important factors in my career. I want to keep doing it, to share my ideas and give back as much as I can.
I have a plethora of plans in my head for the future, most of them related to different ideas that I would like to initiate when I have the time. Who knows what the outcome will be, but I am definitely going to try my best.

Featured image at top: An abstract conceptualization of AI and machine learning. Photo/Ryzhi/Shutterstock.
1
UC Learning Lab inspires College of Medicine to SIT
November 29, 2023
In a convergence of academic integration, the University of Cincinnati's renowned colleges — Design, Architecture, Art, and Planning, Lindner College of Business, College of Engineering and Applied Sciences and College of Medicine — recently joined forces at the 1819 Innovation Hub for an ideation session that exemplifies the institution's commitment to interdisciplinary collaboration.
2
CCM Dance presents 'An American in Paris + Other Works' on Nov....
November 28, 2023
CCM Dance proudly presents An American in Paris + Other Works, a lively program featuring repertoire ranging from classical ballet to modern dance. The centerpiece of the program is An American in Paris, a one-act ballet set to George Gershwin's iconic music, choreographed by guest artist Peter Davison.
3
Feast of Carols features holiday hits, local choirs in concert...
November 27, 2023
UC College-Conservatory of Music welcomes the holiday season on Dec. 2-3, 2023 with Feast of Carols, an annual concert featuring festive choral favorites performed by the CCM Chamber Choir, Chorale and Graduate Brass Quintet; UC Choruses, Cincinnati Youth Choir and outstanding guest choirs from local high schools.
Debug
Query for this