Hoxworth Blood Center partners with local minority-owned businesses for blood drive series
Hoxworth Blood Center has partnered with some of Cincinnati's most beloved Black- and minority-owned businesses and organizations for a series of blood drives that aims to diversify the local blood supply and educate the community on the need for donors.
Upcoming blood drives include:
June 17 – BlaCK OWned™ and blaCk Coffee Lounge
June 20 – The Urban League of Greater Southwest Ohio
June 24 – Nostalgia Wine & Jazz Lounge
July 31 – Prince Hall Family Blood Drive
Each donor receives an exclusive "We All Bleed The Same" T-shirt designed by BlaCK OWned™!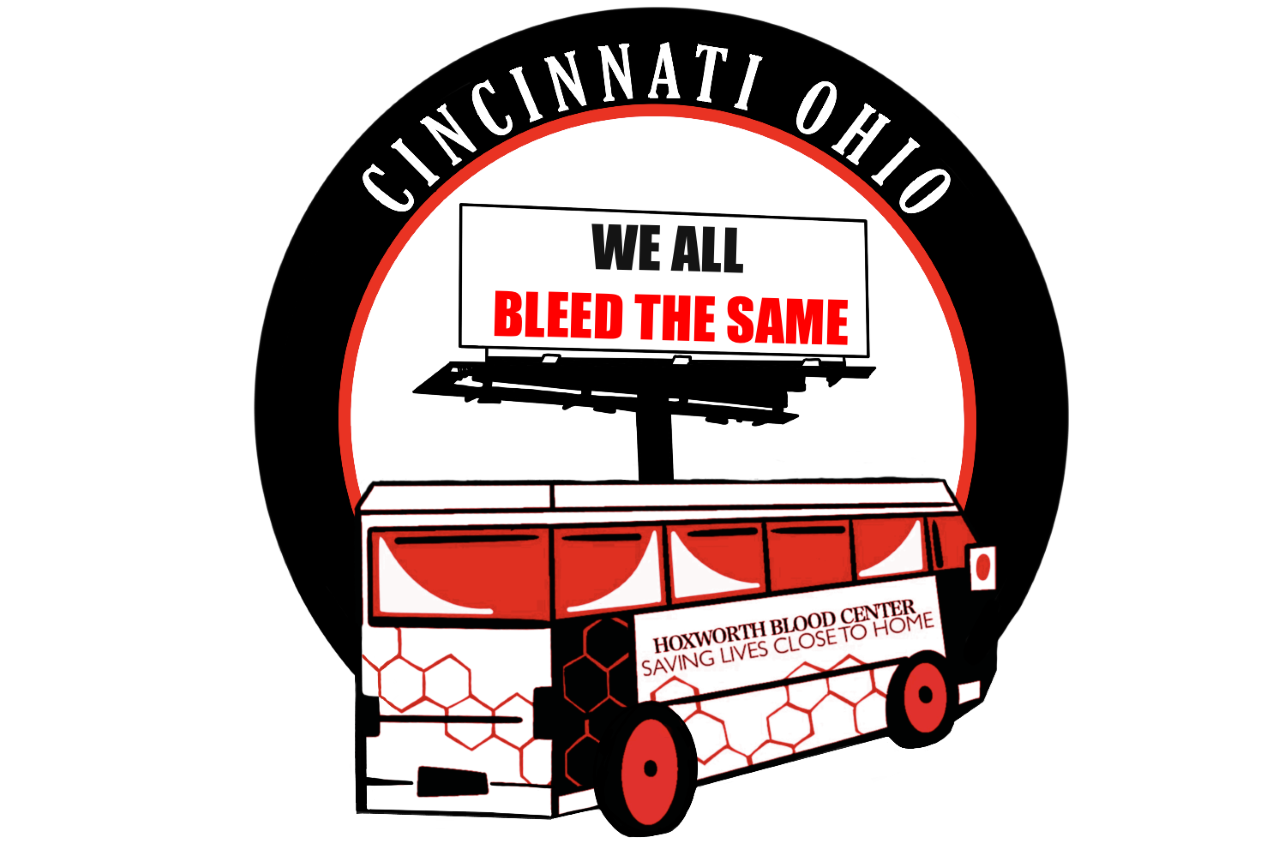 "We're so excited to partner with Hoxworth for this blood drive tour," says Gil Stowers, BlaCK OWned™ business partner. "Giving back to the community has always been the backbone of our brand. We're hopeful that it will bring the much-needed donors and also awareness about the blood diseases that affect our community the most."
"Ideally, the blood supply of any given community should resemble the demographics of that community," adds Alecia Lipton, Hoxworth spokesperson. "Black and Hispanic donors are urgently needed to help patients who require specially-matched transfusions, like sickle cell patients. Having a diverse pool of donors helps ensure that we can meet those needs."  
Additional partners in the blood drive series includes Cream + Sugar Coffeehouse, Allen Temple AME Church and Cincy Nice.
To schedule a donation and learn more about the need for minority blood donors, please visit www.hoxworth.org/donors/minority. 
Hoxworth Blood Center, University of Cincinnati was founded in 1938 and serves more than 30 hospitals in 18 counties in Southwestern Ohio, Northern Kentucky and Southeastern Indiana. Annually, Hoxworth collects more than 90,000 units of blood from local donors to help save the lives of patients in area hospitals. Hoxworth Blood Center: Saving Lives Close to Home.