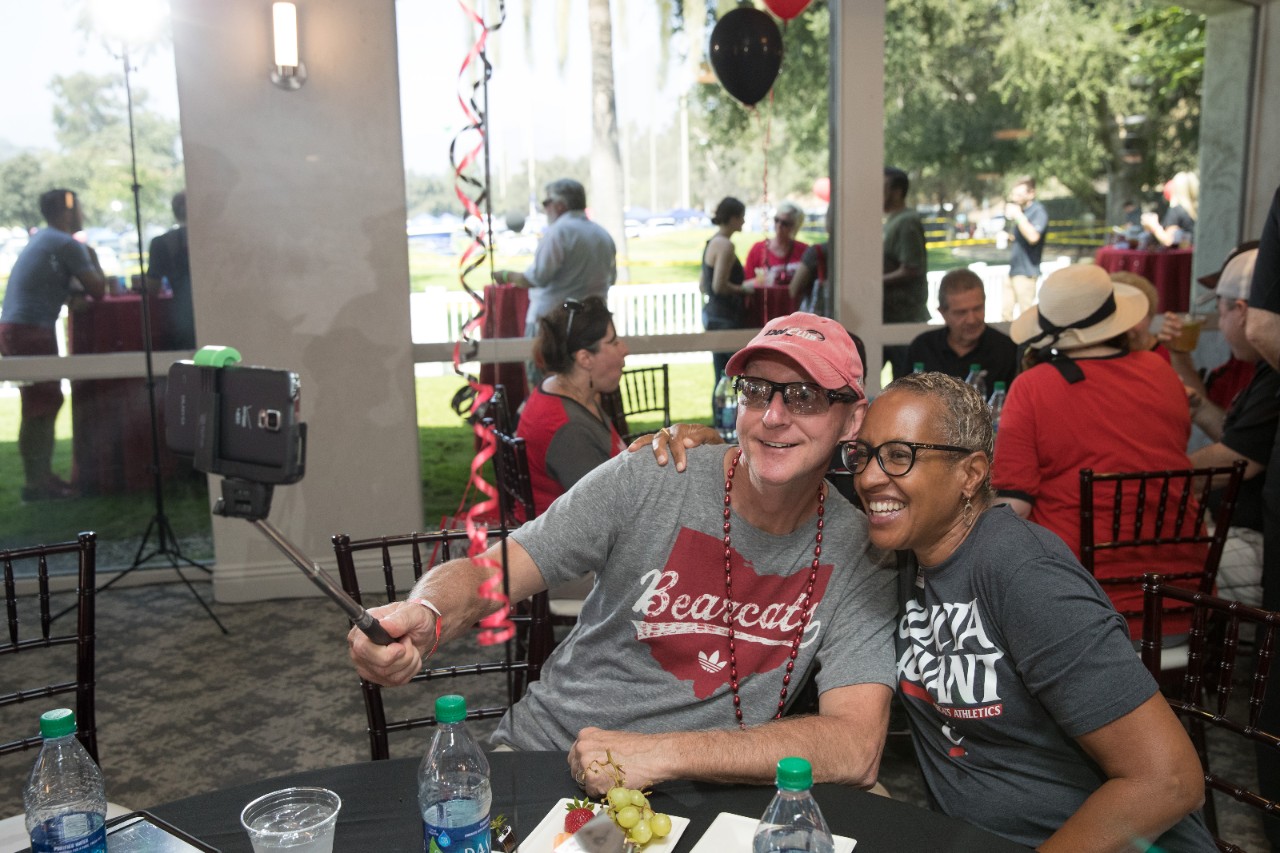 UC Alumni Association announces return to in-person events
After more than 16 months of virtual engagement activities, the University of Cincinnati Alumni Association will resume in-person events as of Aug. 16, 2021. Its offices at 176 W. McMillan Street will reopen at the same time.
The move coincides with the university's broader return to campus this fall, with classes beginning Aug. 23 and Nippert Stadium returning to full capacity when UC's home football schedule kicks off Sept. 4.
"This is an exciting time because ever since we had to pivot away from providing programs and services in the traditional manner, the anticipation of their return — driven by the natural desire to reconnect in person — has been palpable," said Jennifer Heisey, UC's chief alumni officer and the UC Foundation's vice president for alumni and donor experience.
"The realities of the past year-plus have challenged us to innovate in how we provide engagement and philanthropic opportunities to our constituents, and we have delivered about 350 virtual events since COVID-19 curtailed our face-to-face activities. While online engagement will continue to be a key component of our work going forward, gathering in person is fundamental to a vibrant alumni community like ours, and we're thrilled to be making those preparations now for the fall." 
All in-person activities will be provided under CDC guidelines and local COVID-19 restrictions, with the well-being of the UC alumni family remaining the top priority.
Read an overview about getting involved with the UC Alumni Association.
See the UC Alumni Association calendar of upcoming events.
Review the library of virtual UCAA events from the past year-plus on YouTube.
More about the UC Alumni Association
The UC Alumni Association exists to serve the University of Cincinnati and its 327,000+ alumni across the United States and throughout the world. Learn more about how to stay connected with your alma mater and get involved in more than 50 college-, interest- and location-based alumni networks.
1
Clifton Court Hall grand opening garners detailed media coverage
September 20, 2023
The University of Cincinnati celebrated the opening of Clifton Court Hall on Tuesday, Sept. 19, with a ribbon cutting, attended by approximately 200 administrators, faculty, staff and students. The event was covered by multiple media outlets.
2
UC Foundation president set to retire
September 18, 2023
Peter Landgren, President of the University of Cincinnati Foundation and Vice President of University Advancement, has announced his retirement. Landgren, a proud alumnus of the UC College-Conservatory of Music (CCM), has held his position since October 2017.
Debug
Query for this