Spectrum TV: Camp for women of color inspires future engineers
UC summer camp promotes STEM and engineering careers
Spectrum News 1 talked to a Cincinnati high school student who took part in the University of Cincinnati's annual Women of Color Summer Engineering Camp.
Sponsored by UC's College of Engineering and Applied Science, the camp promotes science and engineering careers among underrepresented groups in Greater Cincinnati.
Spectrum TV talked to Walnut Hills High School student Mariah Couch, who plans to study civil engineering. She is the 2021 recipient of the Woolpert Scholarship.
Couch created her own custom T-shirt design business, ML Creations. She's participated in the engineering camp in each of the last two years.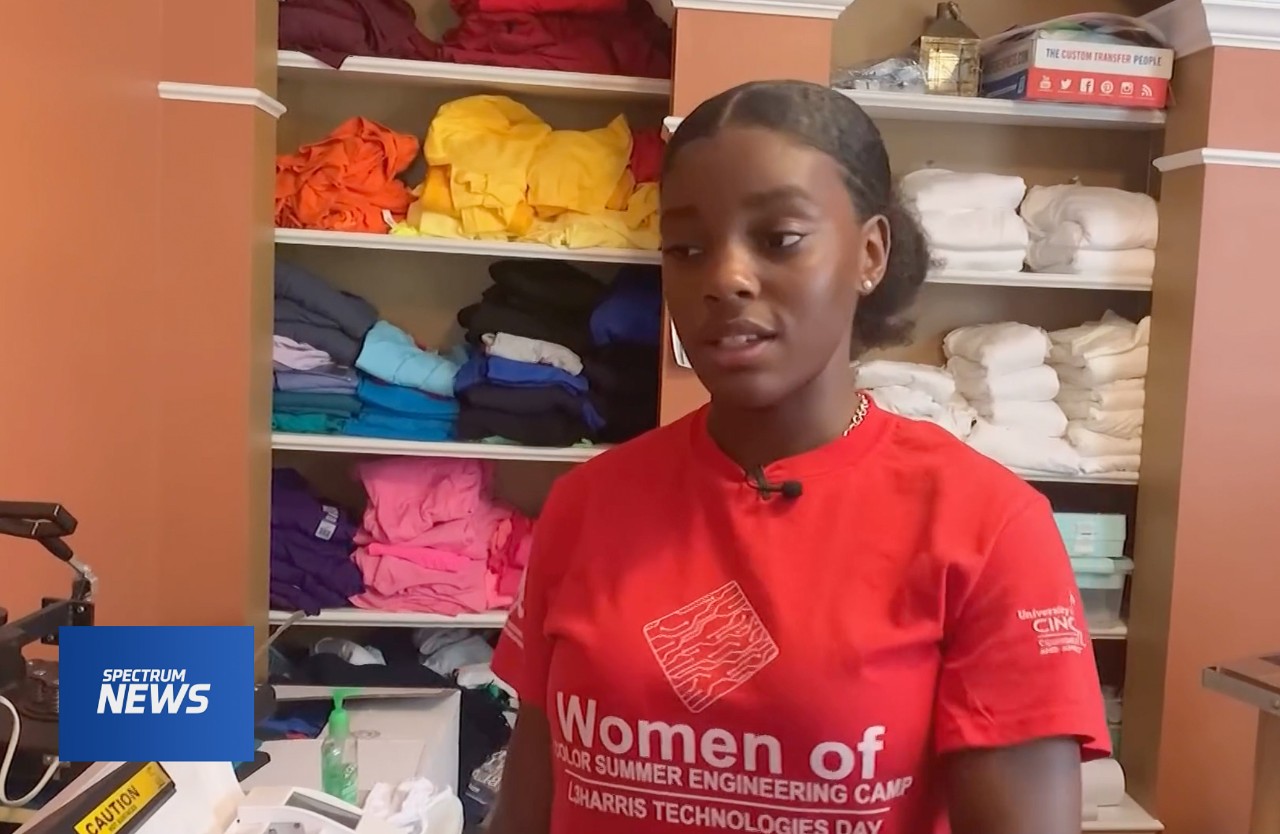 Participants broke into groups to design a robot that could tackle a problem in society. Couch and her team developed a robot to clean up river pollution.
"The Women of Color Summer Engineering Camp was created with young women and gender-diverse individuals in mind to create equitable educational programming that allows students to be exposed not only to engineering and applied science but individuals that looks like them and share an interest in STEM," said Krizia Cabrera-Toro, Women in Engineering Program Coordinator.
Studies show that earlier exposure to STEM for women of color increases participation and persistence in STEM education and activities in the future, particularly if they are aware of role models in the field that look like them.
"The biggest goal was to expose students to women engineers of color. During the camp, the students met 15 women engineers of color. The beauty of the virtual camp is that we were able to invite speakers from across the country," said Paula Lampley, Director of Women in Engineering for the college.