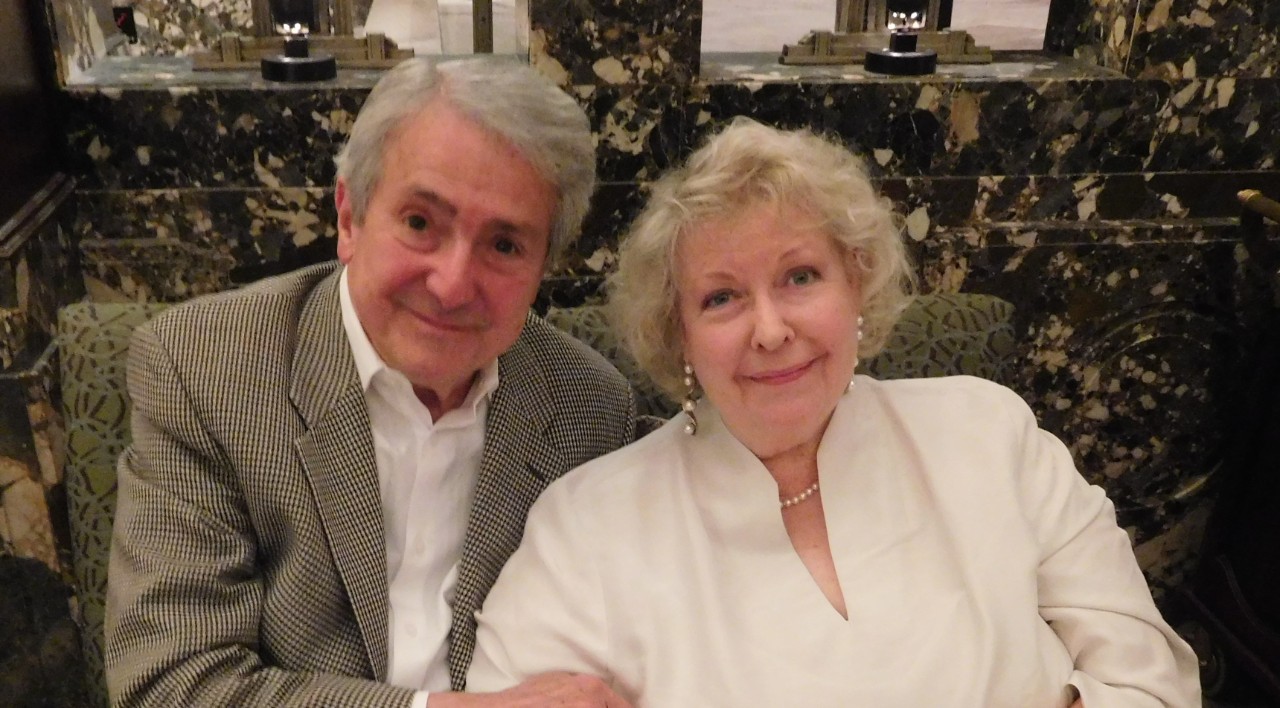 UC Notable Alumnus: Rafael de Acha, CCM '70
The UC grad and Cuban director founded New Theatre and premiered a Pulitzer Prize-winning play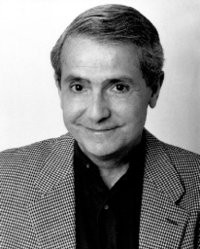 Personal history can turn on the smallest of events. For Rafael de Acha, CCM '70, it occurred at 42nd Street and 5th Avenue in New York City in 1967 when he was 23 years old.
De Acha had entered the United States alone from Havana, Cuba, as a refugee, six years earlier. Through a combination of will, spirit and talent, he was now studying voice and opera on a full scholarship at the famous Juilliard School of Music. He had just returned some opera scores to the New York Public Library, when he purchased a little magazine from a street vendor's stand. 
Two discoveries were soon made: First, de Acha had just spent the last dollar in his pocket and had no money for the subway; and second, the magazine was reporting that his idol, the acclaimed operatic bass Italo Tajo, was going to the University of Cincinnati to teach at the College-Conservatory of Music.
"I had listened to many of his records," de Acha says. "I had a similar voice type. So I walked the 80-some blocks back to near 125th and 7th Avenue, and by the time I made it to my room at International House, my mind was made up. I was going to go to CCM and study with Tajo."

De Acha phoned CCM just in time to secure a slot at the conservatory's New York auditions the very next week. "I sang for them," de Acha says. "They said, 'Young man, why would you want to leave Juilliard, where you have a full scholarship, and come to CCM?' They were very polite."
The answer, of course, was Italo Tajo.
"The acceptance came later that week," de Acha says. "Again, I received a full ride, which was the only way I could go to school. And the rest is history."

At CCM de Acha continued his studies as a bass baritone; met his true love and future wife, Kimberly Daniel, CCM '70; and, with Tajo's guidance, discovered his talent as a director. "Maestro Tajo kept saying, in his inimitable Italian accent, 'You have a nice voice, but you are really a stage director and do not know it,'" de Acha recalls. "You see the lighting and scenery and costumes. You have a mindset of a director.'
"And God bless him," de Acha continues, "he gave me my first opportunity to direct in the opera workshop at CCM. I began doing a scene here and a scene there, and next I did a full production of "Suor Angelica" by Puccini, and then "The Medium" by Menotti, and that began my journey. By the time I graduated from CCM, I knew directing was what I wanted to do."
De Acha went on to build an impressive career as a director of both opera and theater. With his wife, Daniel, a coloratura soprano and voice professor, he spent 15 years "in the trenches" as a freelance director. And in 1986, the couple founded the groundbreaking New Theatre in South Florida, a region of the country they viewed as "very open to new enterprise." Over a 20-year period, they produced classics, commissioned new works, and gave priceless opportunities to emerging actors and playwrights.
My passion was…to create a theater where people of all different ethnicities, nationalities and native languages could come to work in an artistic space where everyone is equal.
Rafael de Acha
"Miami is often referred to as a melting pot, but I always found Miami to be more of a set of different communities," de Acha says. "Within the Spanish-speaking community, for example, there are several different groups: Cubans, Venezuelans in exile, and so forth. My passion was – I have a cross-cultural marriage – to create a theater where people of all different ethnicities, nationalities and native languages could come to work in an artistic space where everyone is equal. That was the driving force behind the New Theatre."

Fulfilling that mission and then some, de Acha cast actors with disabilities and actors of color in roles they never would have been given otherwise. He cast a blind actor as Shylock in The Merchant of Venice, a Black actor as King Lear, an Asian actress as one of Lear's daughters and as Desdemona. "Those were some of my proudest moments," he says. 
Christine Dolen, former theatre critic for the Miami Herald, praised de Acha and Daniel upon their retirement from New Theatre for their profound contributions to cultural life in South Florida. "The de Achas love the classics, and when no one else would produce them, they did," Dolen wrote. "They believed passionately that the actors on their stage should reflect the diversity of our community, so that many performers have had a chance to dazzle in roles no other theatre would give them."
Their commission of Nilo Cruz's Anna in the Tropics, which they premiered in 2002 in Coral Gables, was especially prescient and significant. Cruz was not yet famous, but he soon would be, as the play won the 2003 Pulitzer Prize for Drama.
De Acha is modest about his role in furthering Cruz's success. "What helped Nilo achieve recognition as one of the most talented playwrights to come along in quite some time was not New Theatre, where we produced three of his plays, but his long years of hard work, which finally paid off with his winning the Pulitzer Prize – an accomplishment that would have come his way whether or not we had been there."
A history of cultural enrichment
De Acha grew up in a musical household. His parents were fine amateur singers and guitar players; his grandfather was a collector of operatic records. At age 14, de Acha fell in love with theater when his mother gave him a copy of Shakespeare's Hamlet in a bilingual English-Spanish edition. "I did not speak, read or write a word of English," de Acha says. "But I was fascinated by the play, and little by little, I slugged my way through all five acts." He also watched Shakespeare films with Laurence Olivier as Hamlet, Henry V and Richard III on movie screens with Spanish language subtitles.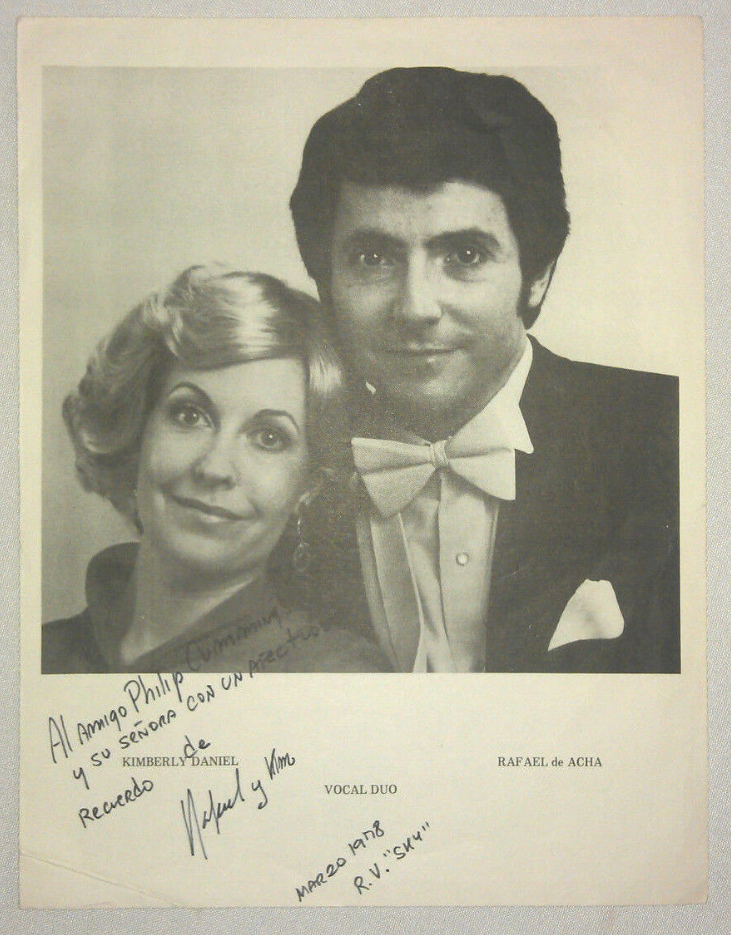 At age 15, de Acha was the youngest actor in the resident company of Cuba's National Theatre. Two years later, he left Cuba for the United States. He was "processed" at Miami's Cuban Refugee Center and put in touch with the only Americans he knew, a couple he had met in Havana who were now graduate students at the University of Minnesota. "So I got a one-way ticket to Minneapolis," de Acha says. "They were wonderful. I had been a one-person Welcome Wagon for them in Havana, and they reciprocated. You never know; what goes around comes around."
De Acha studied in the Theatre Department at the University of Minnesota, then joined his parents in Los Angeles a year later. He was studying Romance languages in night school at Los Angeles City College, becoming fluent in French, Italian and Portuguese, when he joined the college's choir. "People kept telling me I had a voice and I should give a vocal career a shot," he says. "So I thought, OK, I'll give it a shot."

He began taking voice lessons, and when the Juilliard School scheduled West Coast auditions for its new opera theater program, de Acha signed up, never imagining that anything would come of it. A few weeks later, a letter of acceptance, full-ride included, arrived. "It was one of those things in life that redirects your journey, your course, and I went with it," de Acha muses.
Two years later, de Acha was "redirected" again, this time to CCM. Following graduation, he and Daniel earned master's degrees from the New England Conservatory of Music and then launched their professional careers.

In 2006, after 20 years with New Theatre, de Acha retired, and he and Daniel moved to Cincinnati, where they had family, friends and fond memories. Daniel taught voice in CCM's Musical Theatre program for the next seven years while de Acha reinvented himself in retirement, holding onto his roots but doing something new. He has become a prolific writer of music and theater reviews and the manager of his own website, All About the Arts.
The arts will survive the COVID-19 era, de Acha believes, but he foresees a new normal "for a long time to come." Performances will require social distancing, and many concerts and plays will be recorded and distributed online. Although ticket revenue will likely decline, he believes new audiences will be gained.
Already much artistry is available via your browser. For your pleasure, de Acha recommends two famous arias, on YouTube, that he sang when he auditioned for Juilliard and CCM as a young bass baritone: "Vecchia Zimarra" (the Coat Song) from Puccini's La Bohème and "Madamina, il catalogo è questo" (The Catalogue Aria) from Mozart's Don Giovanni. 
Feature Image: After 20 years with New Theatre, de Acha retired, and he and Daniel moved back to Cincinnati.  Daniel taught voice in CCM's Musical Theatre program and de Acha has become a prolific writer of music and theater reviews.
1
Clifton Court Hall grand opening garners detailed media coverage
September 20, 2023
The University of Cincinnati celebrated the opening of Clifton Court Hall on Tuesday, Sept. 19, with a ribbon cutting, attended by approximately 200 administrators, faculty, staff and students. The event was covered by multiple media outlets.
2
Ariel Quartet opens season with chamber favorites on Sept. 26
Event: September 26, 2023 7:30 PM
The UC College-Conservatory of Music's resident professional ensemble, the Ariel Quartet, opens their 2023-24 season with a jovial evening of long-standing fan favorites at 7:30 p.m. on September 26 in Robert J. Werner Recital Hall. Get your tickets now through the CCM Box Office!
3
Physician-turned-artist shares pandemic-inspired pastels at UC...
September 19, 2023
Artist Saad Ghosn will share his pastel and woodcut-print exhibit, "Circles and Circles," Sept. 18-Dec. 14 in the University of Cincinnati Clermont College Art Gallery. The exhibit will kick off with an opening reception Wednesday, Oct. 18, from noon-1 p.m.
Debug
Query for this