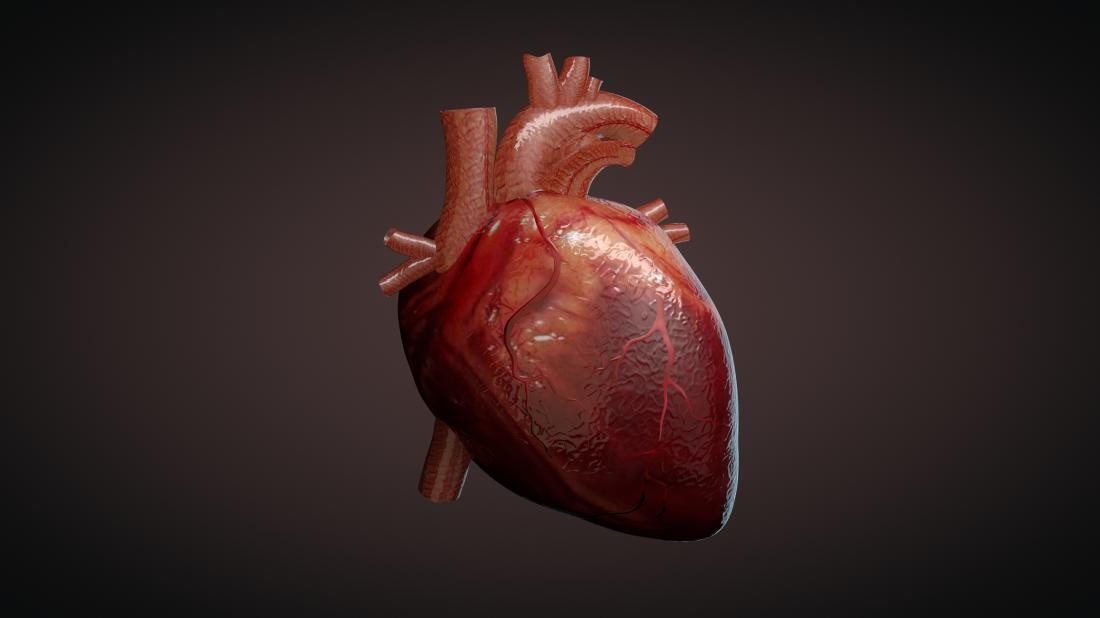 UC establishes 'heart bank'
Biorepository could be a valuable resource for researchers worldwide
The University of Cincinnati College of Medicine is opening what it calls a "heart bank" to collect tissue samples that can be used by researchers. Those samples will be stored in a biorepository to provide a potentially valuable resource to help researchers find answers to scientific questions.
"The UC Heart Bank is part of the College of Medicine biorepository program, which is run by the Department of Pathology," says Sakthivel Sadayappan, PhD, professor in the Division of Cardiovascular Health and Disease in the Department of Internal Medicine at the UC College of Medicine. "All the biospecimens we collect would otherwise go unused or are obtained by way of consent and are stored for research purposes. Once they are deposited in the biorepository, they are catalogued on a document that can be shared with anybody. Researchers can look at it and see if there are blood and tissue samples that can be requested to use in their research."
The UC Heart Bank grew out of a biorepository at Cincinnati Children's Hospital Medical Center, where Sadayappan is affiliated, and which had an agreement with the Heart, Lung and Vascular Institute (HLVI) at the UC College of Medicine. When Sadayappan expressed an interest in expanding the biorepository as well as improving access to it, Children's Hospital gave him the approval to expand the project and create the Heart Bank to build on the university's existing work in the area of adult heart failure.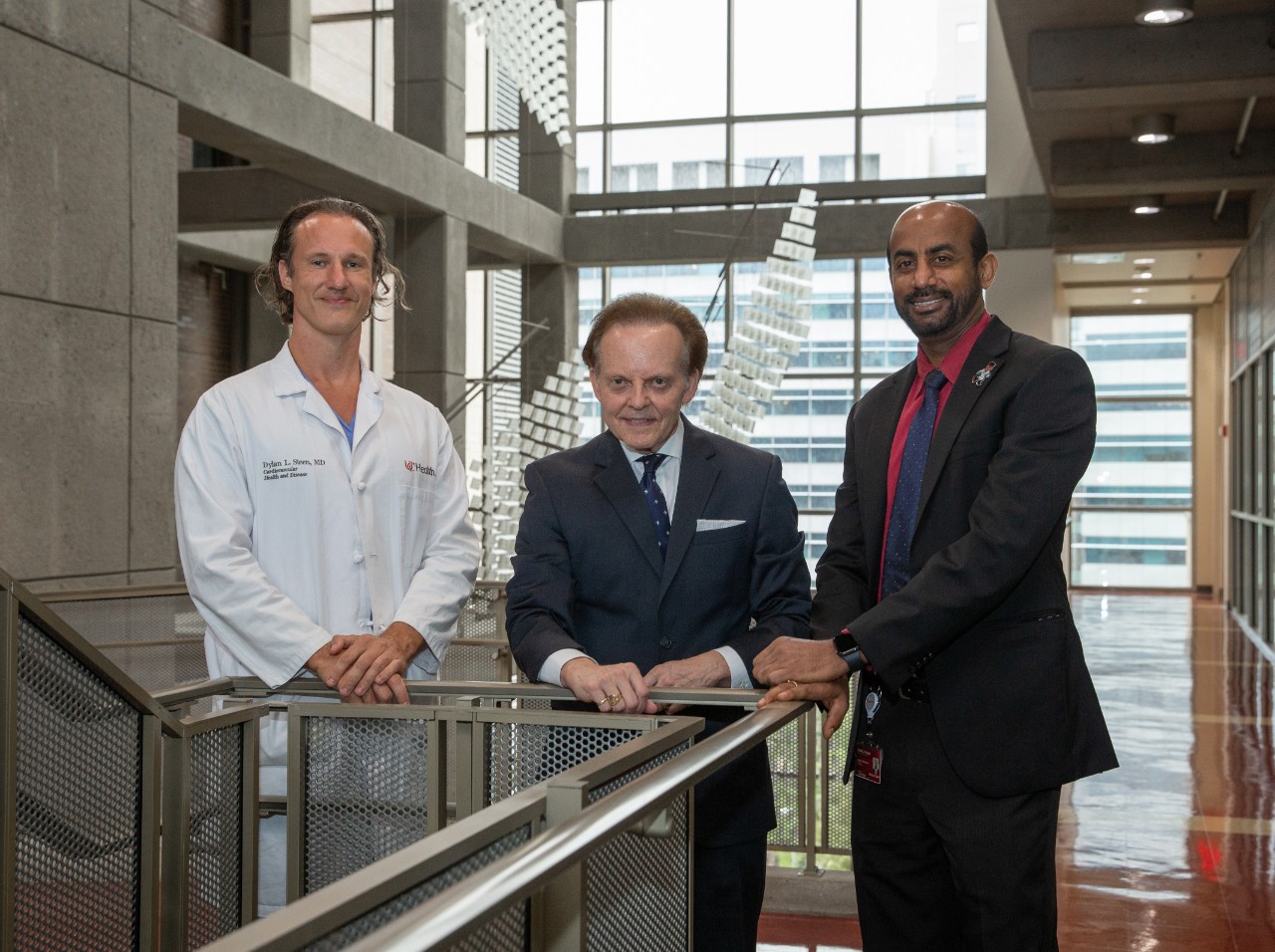 Many of the heart tissue samples collected will come from patients who either have a heart transplant or an apparatus implanted called a ventricular assist device or VAD.
"If a patient has a VAD put in, a device that pumps blood for a weakened heart, or if someone gets a heart transplant, there's a piece of the heart, or in the case of a transplant, an entire heart remaining," says Dylan Steen, MD, director of Clinical Trials and Population Health Research in the Division of Cardiovascular Health and Disease at the UC College of Medicine. "That tissue may be very helpful to answer scientific questions regarding why the heart may have gotten weak, or, in some cases, why the heart may eventually regain strength."
Sadayappan says he worked for two years with Steen and Richard Becker, MD, director of the UC HLVI, to establish the UC Heart Bank. One of the processes put into place was detailing the type of disease in the patient from which the tissue sample is being collected to allow researchers to find samples applicable to their specific research.
The UC Heart Bank represents the interface of our trifold missions: optimal patient care, advanced education and discovery research that impacts lives.
Richard Becker, MD
"There will be a tissue component for individuals receiving a VAD or undergoing heart transplantation," says Becker. "We will have blood and tissue samples and all the information housed within the electronic health record. Collectively, the information provides a road map or signature to understand patients as deeply and thoroughly as possible," adds Becker, architect of version 1.0 of a collaborative library of samples with Cincinnati Children's Hospital Heart Institute who also established the COVID-19 Multidisciplinary Recovery Clinic.

"The UC Heart Bank represents the interface of our trifold missions: optimal patient care, advanced education and discovery research that impacts lives. In the future we will broaden the heart bank to include our COVID-19 recovery clinic," says Becker. "This will be a vital step toward understanding the natural history of COVID-19 to include self-limiting infection for some and for others a prolonged recovery period that may persist for months after initial infection."
The HLVI is supporting the Heart Bank by way of $25,000 of one-year funding that Sadayappan hopes can be expanded in the future. He hopes to collect samples from 50 patients in that first year, with eyes on bigger numbers down the road, as researchers start to access the samples in the biorepository. 
"Within five years I'm hoping to have 200 samples collected with the associated clinical and biographical information," says Sadayappan. "We will use a unique identification for each sample which will include the age, gender and disease conditions.
"This bank is going to support basic clinical and translational researchers. They need diseased samples so they can look for biomarkers, they look for gene expression profiles and, using the samples, they can identify gene pathways and mechanisms that can be used for treatment one day."
Featured image at top: Courtesy Medical News Today
Next Lives Here
The University of Cincinnati is classified as a Research 1 institution by the Carnegie Commission and is ranked in the National Science Foundation's Top-35 public research universities. UC's medical, graduate and undergraduate students and faculty investigate problems and innovate solutions with real-world impact. Next Lives Here.
1
Local 12: UC startup gains approval for trials
May 30, 2023
A startup founded by four University of Cincinnati physicians gained FDA approval to move forward with clinical trials for its portable system that can detect brain injuries, Local 12 reported.
2
Newsweek: Conservative justices deal a blow to Ivermectin in...
May 29, 2023
The Wisconsin Supreme Court ruled earlier this month that hospitals can't be forced to issue Ivermectin to patients. It backed an earlier appeals court decision. Jennifer Bard, PhD, professor at the University of Cincinnati College of Law, weighed in on the decision during an interview with Newsweek.
3
Study finds distinct patterns of preexisting brain health...
May 26, 2023
The University of Cincinnati's Achala Vagal presented the results of the first large-scale assessment of radiological brain health in stroke patients in a population at the European Stroke Organization Conference 2023 in Munich, Germany.
Debug
Query for this