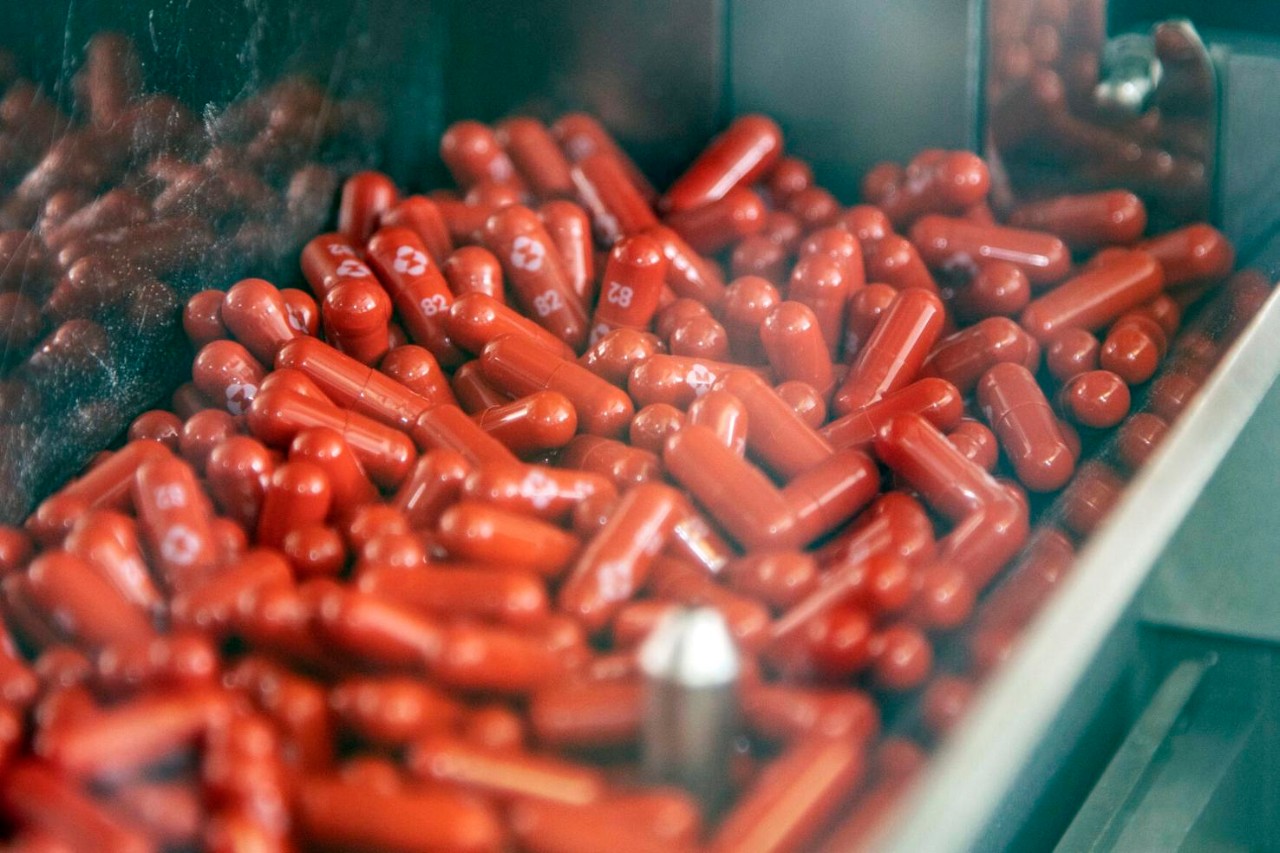 Medscape: Merck's new COVID pill: 'Game-changer' or just one more tool?
UC infectious disease specialist says it's not a 'home run' but it is encouraging
The announcement from Merck on October 1 that it would federal regulators for emergency use authorization for its auspicious new COVID-19 pill, triggered a series of accolades. 
Medscape reported that former U.S. Food and Drug Administration chief Scott Gottlieb, MD, told CNBC the drug was "a profound game-changer." Top infectious disease expert Anthony Fauci, MD, called the early data "impressive." The World Health Organization termed it "certainly good news," while saying it awaits more data.
One of the experts quoted in the Medscape article was Carl Fichtenbaum, MD, of the Division of Infectious Diseases at the UC College of Medicine.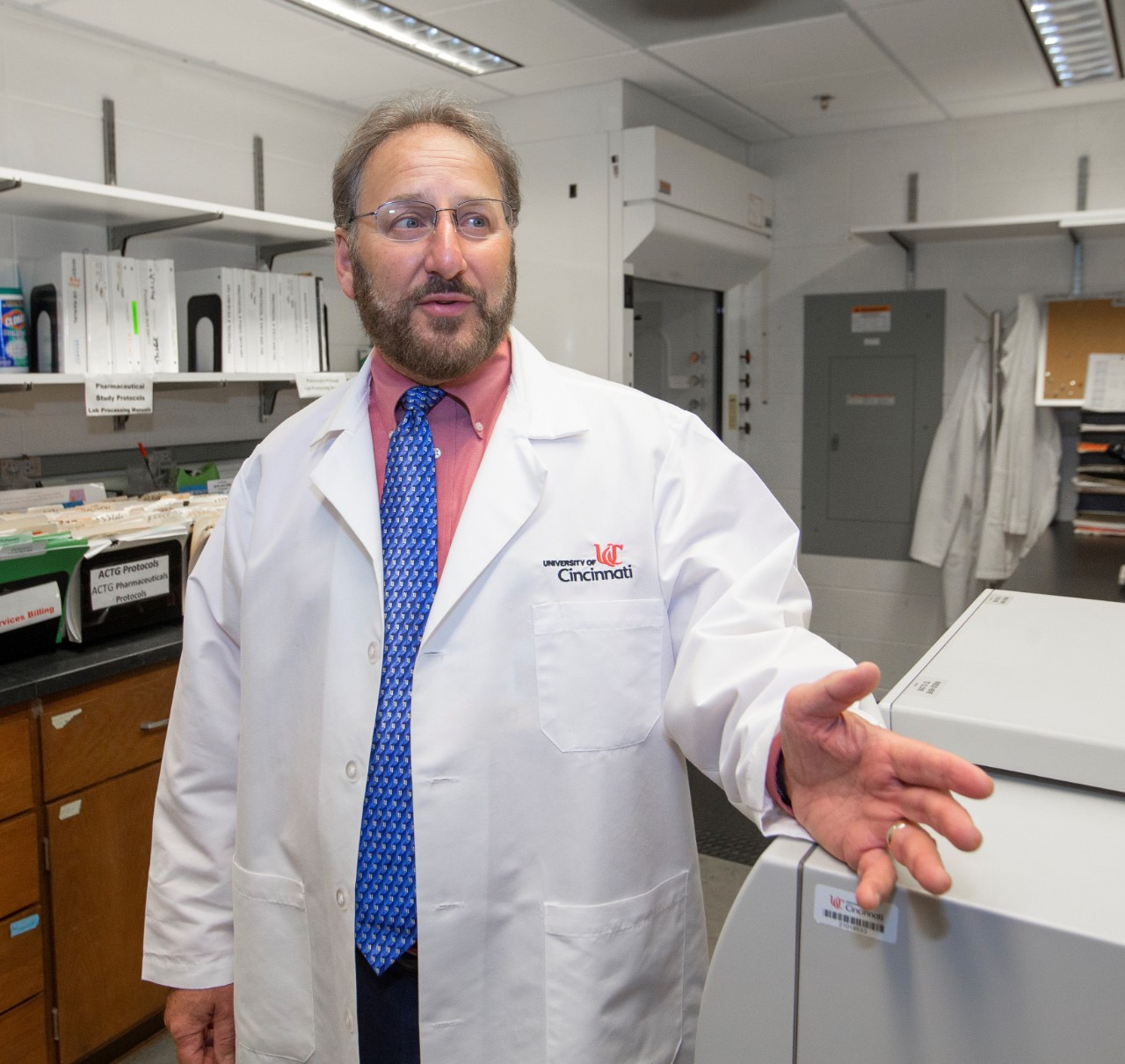 "It's not exactly a home run, like penicillin for strep throat," says Fichtenbaum, who is investigating a similar pill for a rival company, Atea, partnering with Roche. 
"But it is encouraging," he said. "It will probably be an incremental improvement on what we have." The fact that it can be taken at home is a plus: "Anything we can do to keep people from getting sicker is a good thing."
Medscape reported that in addition to studying the drug in infected patients at high risk of severe illness and in those at typical risk, Pfizer launched a phase 2-3 study in late September that will enroll people who live in the same household as a person with a confirmed, symptomatic COVID-19 infection to see if the drug can prevent disease in those who have been exposed.
Atea and Roche's COVID pill, AT527, is in phase 3 trials as well.  AT527 is an inhibitor of polymerase, an enzyme many viruses have, to stop replications. Atea is evaluating the drug to reduce disease "burden" and for both pre- and postexposure prevention.
It may be necessary to target the coronavirus with more than one antiviral agent, said Fichtenbaum, a principal investigator for the AT527 trials. 
"Sometimes viruses require two or three active agents to control their replication," he said, citing information gleaned from other viral research, such as HIV. For control of HIV infection, a cocktail or combination of antivirals are often recommended.
That may well be the case for COVID-19, Fichtenbaum said. The goal would be to attack the virus at more than one pathway.
Lead photo/Associated Press
Next Lives Here
The University of Cincinnati is classified as a Research 1 institution by the Carnegie Commission and is ranked in the National Science Foundation's Top-35 public research universities. UC's medical, graduate and undergraduate students and faculty investigate problems and innovate solutions with real-world impact. Next Lives Here.
1
Why we still need Black History Month
January 26, 2023
While Black History Month is an opportunity for all Americans to consider concepts central to the founding of the nation — democracy, freedom and equality — the University of Cincinnati propels the diversity, equity and equality momentum by honoring Black Americans' extraordinary impact through engaging lectures, open classes, food, galas and off-campus activities.
3
A foundation of faith and philanthropy
January 25, 2023
Jerry Harris, JD '72, is not the fearsome litigator you expect when he opens the door to his home. His hair is shoulder-length; his feet are bare. He has two raucous (yet adorable) dogs on leashes and an adorable grandchild on the couch with his wife of 50-plus years, Carol.
Debug
Query for this