UC student hopes to earn first Ecuadorian Oscar nomination
Screenwriter Dani Granja co-authored the thriller Sumergible
By Bryn Dippold 
When University of Cincinnati doctoral student Dani Granja started work on the script for the film "Sumergible," she was one of two people teaching screenwriting in Ecuador. Alfredo León León, director and co-writer, approached her with the script, hoping Granja could breathe some life into the text.
Eight years later, "Sumergible" is Ecuador's official submission to the 2022 Academy Awards for Best Foreign Film. Only 10 Ecuadorian films have been submitted for an Oscar nomination and none has yet earned a nomination. 
"Sumergible" follows the crew of a narcotics submarine as they transport their expensive cargo from Colombia to California and fight for survival. A thriller with the tagline 'Entre es la parte facile' (getting in is the easy part), the filmmakers hope it will be the first Ecuadorian film nominated for Best Foreign Film.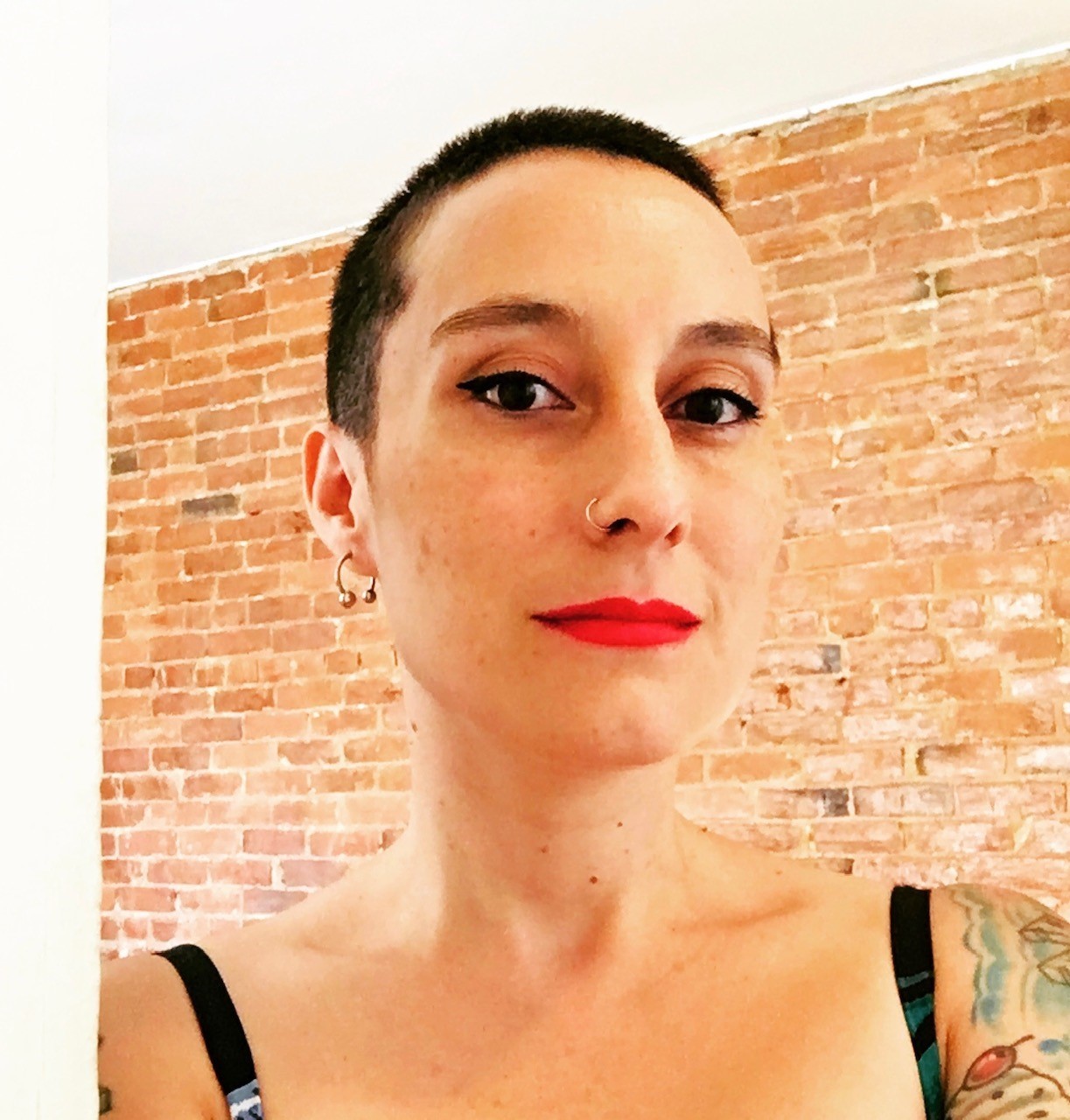 "Basically, my career is what they call a script doctor," Granja says. "I get the scripts, I diagnose them and I advise the screenwriter."
Granja enrolled in UC when she and her husband moved to Cincinnati. She began a master's program in Spanish. Now she is pursuing a doctorate in the Department of Romance and Arabic Languages and Literatures.
She has carried her lifelong passion for writing from Ecuador to the United States. 
Granja, 40, grew up in Quito, the capital of Ecuador. She earned a bachelor's degree in sociology, then an associate's degree in documentary filmmaking. Granja then earned a master's of fine arts degree with a Fulbright scholarship for screenwriting. After finishing her master's, Granja began to teach at colleges in Ecuador, eventually moving to Cincinnati when her husband started studying at UC.
Something that I really like about our department is that we can write a creative writing project as a thesis.
Dani Granja, UC doctoral student and screenwriter
"When our son turned 2, I didn't have a lot of jobs going on," Granja says. "It was harder for me to get writing jobs because I wasn't there in Ecuador. Getting a writing job in the United States is impossible, especially for a foreigner." 
Granja decided to enroll at UC, beginning a master's program in Spanish. She is now entering her second-year as a doctoral student with a concentration in Spanish literature.

"Something that I really like about our department is that we can write a creative writing project as a thesis instead of a foundational, academic dissertation," Granja says.

Mauricio Espinoza, assistant professor of film and media, says Granja's enthusiasm for opportunities available through UC became evident early.

"Before Dani joined our program, she came to volunteer with our Film and Media Studies program," Espinoza says. "She was also organizing a Latin American film series at the Esquire. I could tell from the beginning that she was very eager to do things related to film and make connections with the university."

Now Granja is working on two film scripts for American audiences. She recently was invited to present one of the scripts at the Sundance Film Festival. Though it's in its first draft, Granja knows this is a unique opportunity.
"We got the invitation. We have to deliver," Granja says.  
Featured image at top: Cinema entrance. Photo/Myke Simon for Unsplash.
1
First-gen UC undergrad beating the odds, finding her voice
December 7, 2022
Many non-traditional students find a home at the University of Cincinnati, and Emily O'Bryant is no exception. A student who comes from a history of displaced housing as a ward of the court, O'Bryant is a first-generation student pursuing her bachelor's degree in communications through the College of Arts and Sciences.  "I am an independent student. My birth mom had me at 14 and I ended up in multiple homes throughout my childhood," says O'Bryant. "Neither of my parents made it out of the eighth grade. I went through a few different types of care when I was younger all over the place, but as an adult I wanted to be better and do better."  Only 26 percent of first-generation students complete at least a bachelor's degree, according to data from the Pew Research Center. In addition to the usual struggles associated with adjusting to college culture, there are myriad additional barriers that first generation can students face, including lack of support from family and peers, college preparedness, racial disparity and financial stability.
2
How to spot a fake
December 6, 2022
University of Cincinnati chemists, geologists and art historians are collaborating to help area art museums answer questions about masterpieces and detect fakes — and teaching students about their methods.
Debug
Query for this