Giddy: Here we go again: The return of the common cold
UC expert says some cold symptoms may look like COVID-19
With people wearing masks over the past 18 months or so to ward off COVID-19, the incidence of the common cold has been reduced during that time. However, as more people get vaccines and boosters, and mask mandates are eased in some instances, the common cold could be poised to make a comeback as we head into the fall and winter months. Giddy posted a primer on what causes the common cold and how to combat it, and one of the expert sources they cited was Carl Fichtenbaum, MD, of the Division of Infectious Diseases at the UC College of Medicine.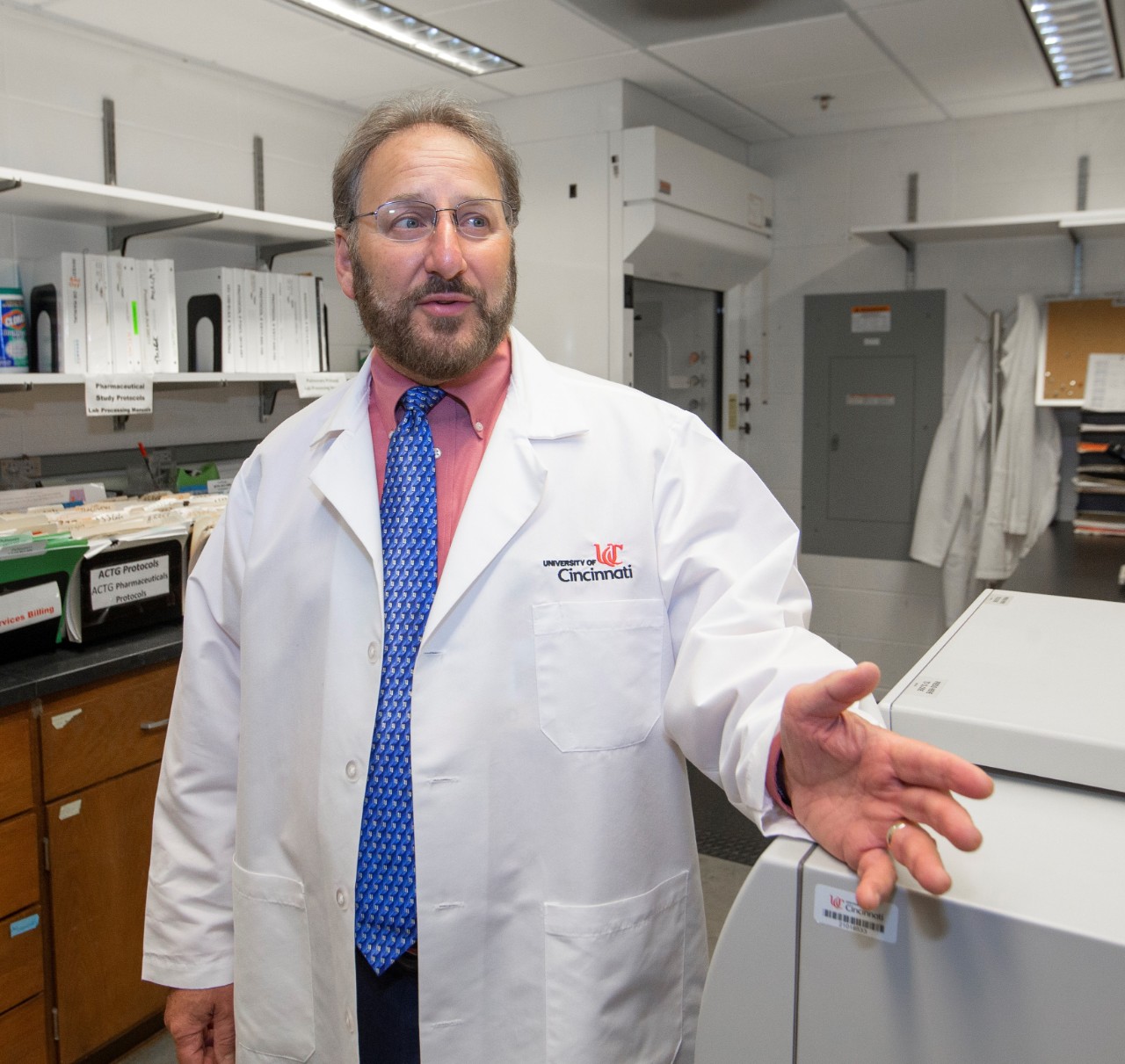 Fichtenbaum told Giddy he receives special surveillance from a local hospital reporting the incidence of cold and flu symptoms.
"We often do extended tests where we look for all the common cold viruses," he said. "I've seen rhinoviruses and respiratory syncytial viruses circulating in the community, though I haven't yet seen much in the way of influenzas."
Additionally, Fichtenbaum noted the significant risk of children returning to school and bringing viruses home. "Parents then go to work, give it to their colleagues, and it circulates around the community—that's the natural circle of life of viruses."
The endurance and intensity of the common cold are dependent on which virus is causing the illness, the level of self-care and immune system functioning. Treatment is crucial for anyone asthmatic, immunocompromised or with respiratory conditions, as the cold can progress to secondary infections, pneumonia, bronchitis or the emergence of asthma symptoms.
"If you're an immune-suppressed person—say, you've had a transplant or are a cancer patient—and get the common cold, it can cause shortness of breath and pneumonia, and it might look almost like COVID-19," Fichtenbaum added.
Next Lives Here
The University of Cincinnati is classified as a Research 1 institution by the Carnegie Commission and is ranked in the National Science Foundation's Top-35 public research universities. UC's medical, graduate and undergraduate students and faculty investigate problems and innovate solutions with real-world impact. Next Lives Here.