UC Public Safety Research Center established
New center is a resource hub for law enforcement, community and elected officials
To help drive a new era in public safety that is more impactful and community-oriented, the University of Cincinnati's Institute of Crime Science has established a Public Safety Research Center (PSRC). The center will provide a framework for collaboration, data sharing, best practices and advancements for improving 21st century public safety in the United States. 
UC is honored to take the lead on bringing together a broad coalition of partners and a strong focus on data science, technology innovations and community coordination
Lawrence Johnson Dean of the College of Education, Criminal Justice and Human Services
The PSRC seeks to broaden partnerships with key stakeholders including law enforcement, community groups, technology providers and others interested in accelerating the adoption of next generation public safety strategies. 
"With police and community relations at a pivotal point in today's tumultuous social and political climate, it is imperative that we learn from the past, adopt new approaches and apply evidence-based policing to be successful moving forward," says Lawrence Johnson, dean of UC's College of Education, Criminal Justice, and Human Services, which is home to the crime science institute.
The center kicks off Feb. 7 with a website and will first focus its efforts around a goal to reduce crime while building community trust and legitimacy through Precision Policing, a recognized law enforcement method best known for its success in driving down crime in New York City when implemented in 2014 by the city's police commissioner William Bratton. His approach embodied two components: focused crime-and-disorder enforcement and neighborhood policing. It has evolved to Precision Policing 2.0, an updated model with additional strategies such as data analysis, neighborhood coordination and nonenforcement interventions.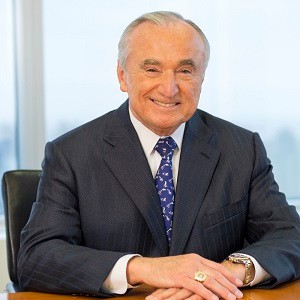 "We have since learned a great deal about how to extend the original principles of Precision Policing to address the realities of this decade," said Bratton, who will serve as an advisory board member of UC's PSRC.
The new lab, he says, will be an important force for promoting and implementing strategies across the country: "We will help agencies embrace transparency and accountability, utilize new technologies, champion officer wellness and better engage with the communities they serve." 
The Precision Policing 2.0 framework is built on four core pillars: 
Evidence-based crime-and-disorder prevention
Community engagement and protection
Transparency and accountability
Officer performance, safety and wellness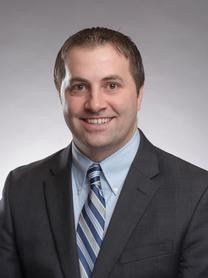 The PSRC advisory board will be chaired by Cory Haberman, an associate professor of criminal justice and director of UC's Institute of Crime Science. The board includes Bratton, as well as Jon Murad, police chief of the city of Burlington, Vermont; Wayne E. Rawlins, community leader and project manager for the Miami-Dade County, Florida, Anti-Violence Initiative; Shantay Jackson, director, Mayor's Office of Neighborhood Safety and Engagement in Baltimore, Maryland; and Anthony Smith, executive director of Cities United, a national network focused on eliminating violence in American cities related to African American men and boys.
The university received initial support for the center from ShotSpotter, a provider of precision policing technology solutions that enable law enforcement to respond to, investigate and deter crime. ShotSpotter products are used in more than 120 U.S. cities. 
"UC is honored to take the lead on bringing together a broad coalition of partners and a strong focus on data science, technology innovations and community coordination," says college dean Johnson.
To learn more about the Precision Policing 2.0 framework, join Dr. Haberman, Bratton and Chief Murad on the webinar hosted by Justice Clearinghouse on Feb. 16, 2022.
Image at top provided by the PSRC web team. 
Institute of Crime Science
The Institute of Crime Science (ICS) is located in the University of Cincinnati's top-ranked School of Criminal Justice. The ICS team includes world-renowned researchers and experienced public safety professionals who provide practical, evidence-based solutions to real-world problems. The ICS team specializes in three core areas: administrative studies, crime analysis and data analytics and evidence-based policy implementation and evaluation.Replace with your text
1
Innovation challenge to zap pimples
January 27, 2023
Last fall, Bioré tasked University of Cincinnati students to assist with its launch of a new product in the fight against acne.
2
Why we still need Black History Month
January 26, 2023
While Black History Month is an opportunity for all Americans to consider concepts central to the founding of the nation — democracy, freedom and equality — the University of Cincinnati propels the diversity, equity and equality momentum by honoring Black Americans' extraordinary impact through engaging lectures, open classes, food, galas and off-campus activities.
3
UC's 1819 Innovation Hub nurtures startups
January 26, 2023
Located within the 1819 Innovation Hub — the nerve center of the Cincinnati Innovation District — the Venture Lab provides resources and mentoring to help innovators launch scalable startups.
Debug
Query for this