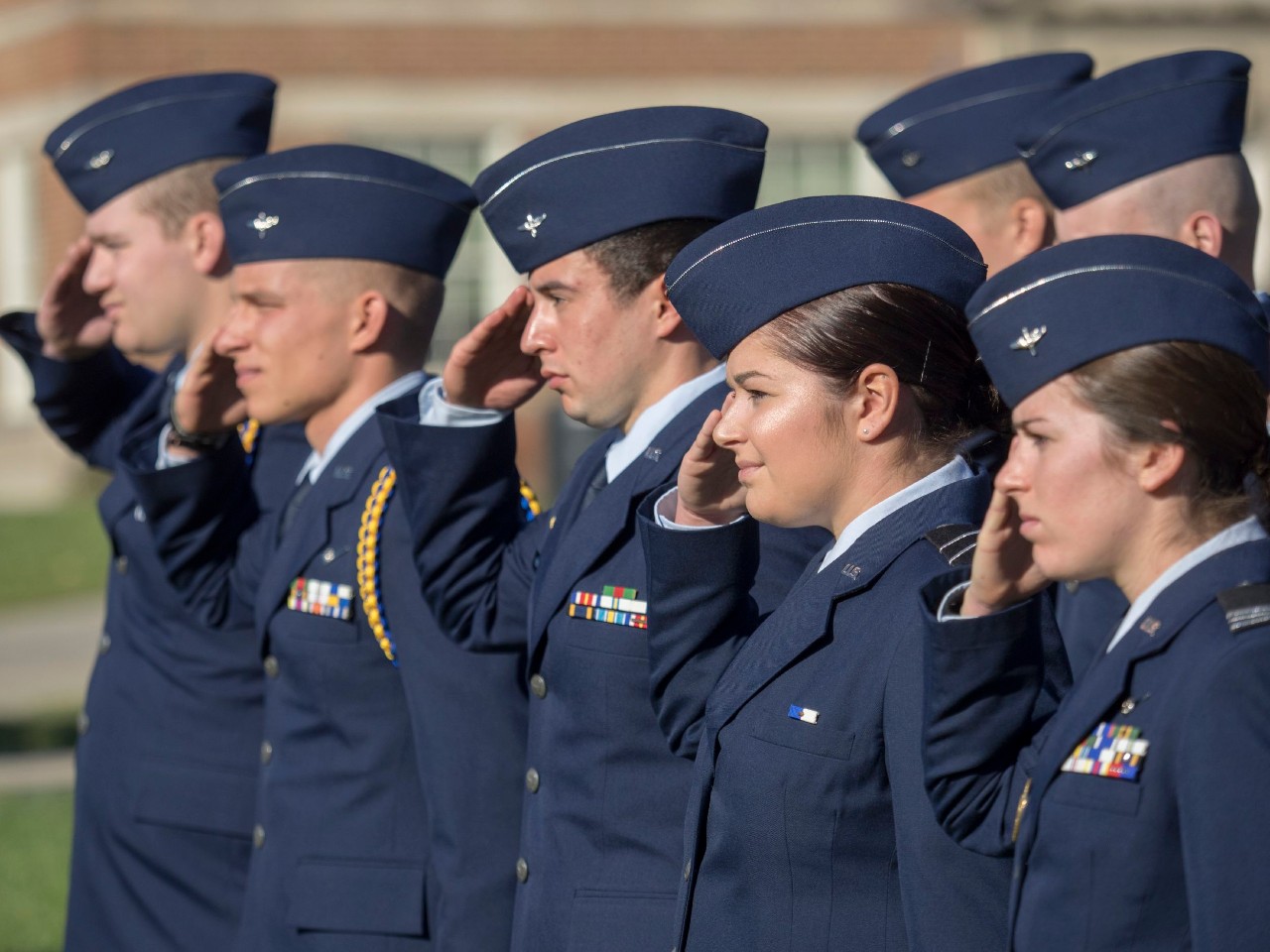 UC veteran task force wants you
Group aims to increase veteran hiring and ensure student success
While they might look like any other student or employee, veterans at the University of Cincinnati have skills and experiences that give them a unique perspective on college life.

UC created a Veteran Task Force in 2019 to increase the recruitment and retention of diverse and highly skilled Veteran faculty, staff and students.
The transition from military to academic life can be a challenge for some student veterans, vocational rehabilitation counselor Jill Cochran said. She leads one of the Department of Veterans Affairs three veteran-success offices in Ohio here at UC. It's one of 97 offices nationwide.
"These nontraditional students are typically older than many of their classmates. Many have full or part-time jobs. Some have families to support," she said.
"That can make it difficult to get involved in campus life. But there are many organizations on campus and events they can participate in to help them find that camaraderie."
UC has seen increasing enrollment of U.S. veterans, who represent about 4% of the UC student body. Last year, 376 veterans or dependents of veterans graduated from UC. Nationwide, more than 650,000 veterans each year use military benefits to pursue higher education.
Besides the U.S. Army and U.S. Air Force ROTC programs, UC hosts an annual Veterans Day celebration and other public events recognizing the contributions veterans have made.
Cochran said a veteran's military experience is an asset to employers.
"They tend to be natural leaders and respect the chain of command. They have a good work ethic and are taught core values," Cochran said. "They're mission- and team-focused and independent thinkers. It's a different work history they bring to the table."
This task force is just another reason why Ohio is one of the most veteran-friendly states in the nation.
Maj. Gen. Deborah Ashenhurst, Ohio's Department of Veterans Services
"We want to increase and retain veterans working at UC, particularly in professional roles," Cochran said. "And we'd like to spread awareness about UC's student veterans and help them make the transition from military to academic life."
Ensuring the campus and culture are welcoming, inclusive and accessible to student and employee veterans is a vital mission for UC, said Karla Phillips, interim executive director of affirmative action/equal employment opportunity program administration for UC's Office of Equal Opportunity & Access.
Phillips said the task force's mission is twofold: to make UC a model institution for demonstrating what veterans bring to the classroom and job market and attracting, hiring and retaining more veteran applicants.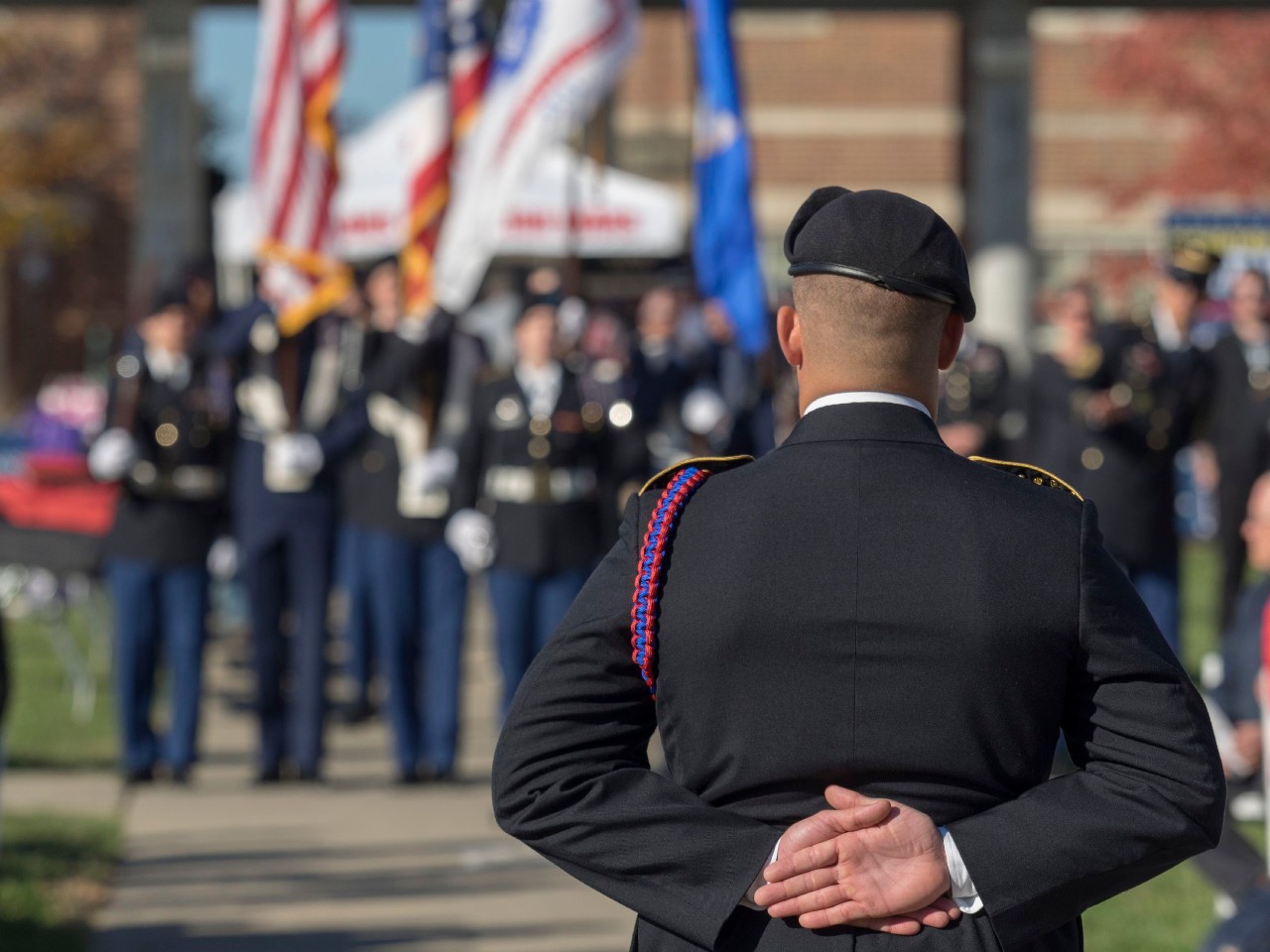 Ultimately, the task force would like UC to be known nationally as a military destination college, Phillips said.
Some of the preliminary goals of the task force have been accomplished: UC Blue Ash campus created a veteran academic adviser position to help student veterans navigate enrollment and better understand what potential service-related college credits they are entitled to and navigating their service benefits that they receive through programs such as the GI Bill.
Likewise, task force members have developed recruitment partnerships with the U.S. Army National Guard and spaces have been created on all three campuses where veterans can socialize or network.
"Every day we see the impact of a workforce that values the skills of veterans and how former service members also can be such an integral part of the campus experience," said Maj. Gen. Deborah Ashenhurst, director of Ohio's Department of Veterans Services.
"This task force is just another reason why Ohio is one of the most veteran-friendly states in the nation."
To volunteer for the task force, contact Karla Phillips (Karla.Phillips@uc.edu) or Jill Cochran (Jill.Cochran@va.gov). UC's Veteran Task Force welcomes student, faculty and staff from all campuses to participate in the task force which aims to ensure veterans' interests are represented at UC.
Featured image at top: UC's Veteran Task Force is soliciting more participation among students, faculty and staff. Photo/Jay Yocis/UC Creative + Brand
Next Lives Here
The University of Cincinnati is classified as a Research 1 institution by the Carnegie Commission and is ranked in the National Science Foundation's Top-35 public research universities. UC's medical, graduate and undergraduate students and faculty investigate problems and innovate solutions with real-world impact. Next Lives Here.