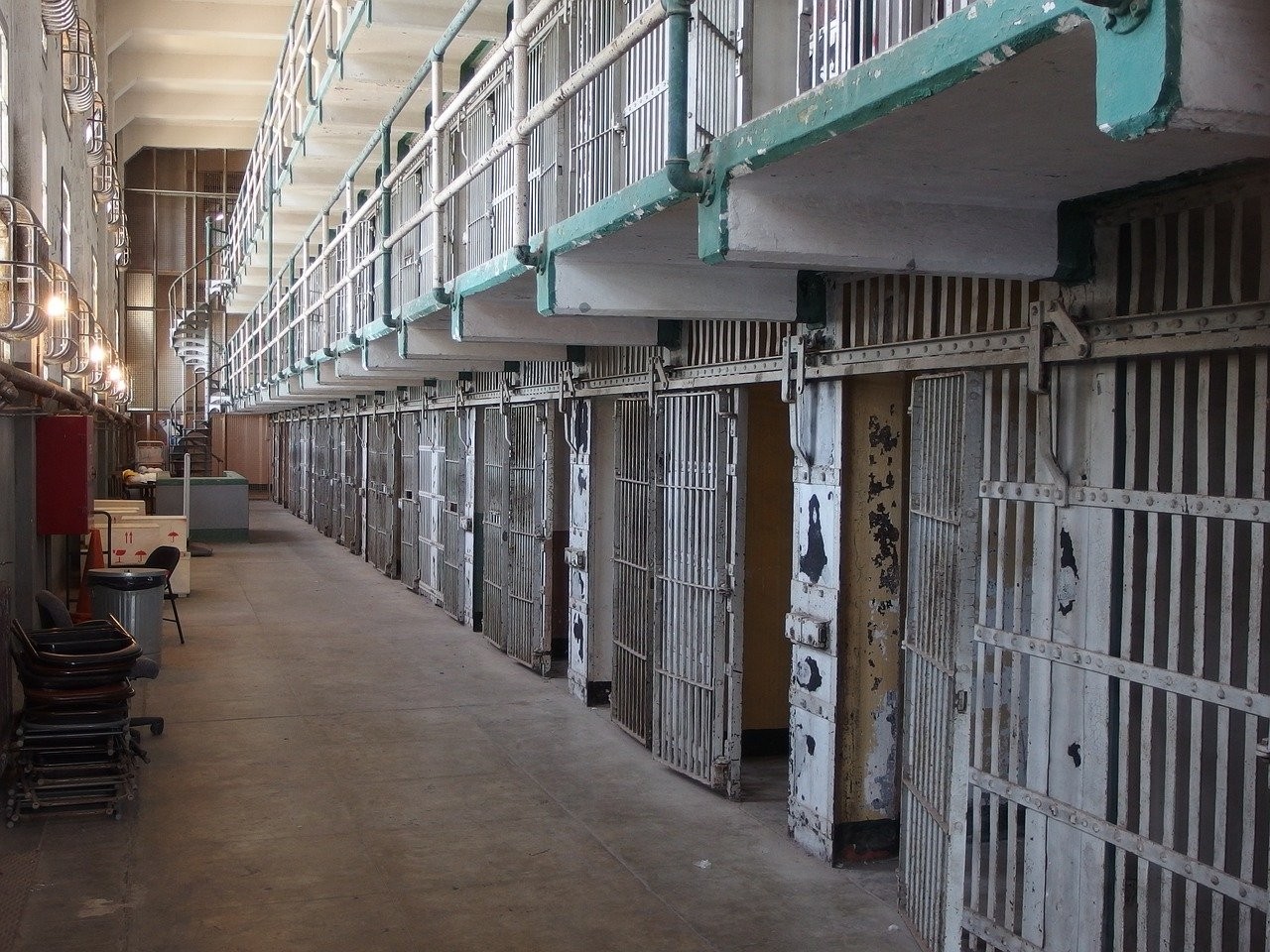 UC researcher examines impact of mass incarceration on youth, family health
Studies find poorer physical and mental health outcomes in children of parents in jail
Samantha Boch of the University of Cincinnati College of Nursing never planned to be a nurse, work in a prison or get a doctorate.
But after accomplishing all three, she is now devoting her time to research the impact of mass incarceration on child and family health.
"My interest in health began in high school after assisting my grandmother who had cancer and working for a small primary care clinic in Bremen, Ohio.
"[Later] while working in prison, I realized the incredible overlap of health and justice systems," Boch says. "Compared to other countries, the U.S. spends the most on health and corrections, yet we have the poorest health outcomes and incarcerate the most people per capita. We have two massively complex systems, and I don't think either are doing a great job right now — especially for children of parents [in the justice system]."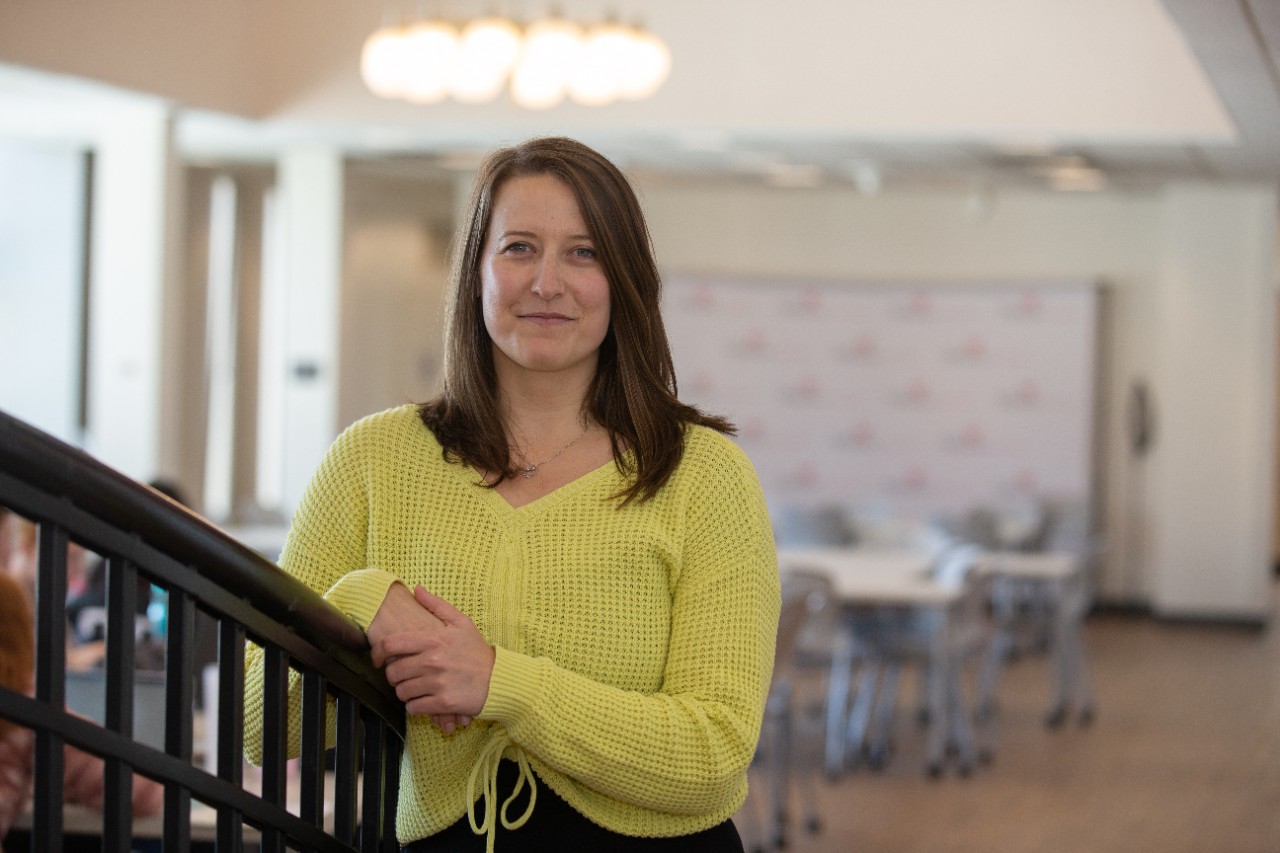 Boch worked as a staff nurse at several correctional facilities including the Ohio Reformatory for Women, Madison Correctional Institution and Franklin Medical Center from 2012 to 2017 while getting her doctoral degree at Ohio State University. After graduation, she completed a postdoctoral fellowship in child health at Nationwide Children's Hospital Abigail Wexner Research Institute, where she was the lead investigator on a research project using data from the hospital, located in Columbus. The research, "Unjust: the health records of youth with personal/family justice involvement in a large pediatric health system" was published last summer in Health & Justice. Boch also currently works at Cincinnati Children's Hospital Medical Center.
Because few pediatric health systems routinely screen for parental incarceration, little is known about the health of these youth using medical records. "We electronically searched pediatric clinician notes for prison-related keywords such as 'prison, parole, probation and jail' in order to aggregate the health outcomes of youth with probable personal or family justice-involvement," says Boch. "About 2% of all the kids in this database or around 50,000 kids had some sort of prison keyword in their chart, but made up over half of all selected mental health disorders and a tenth of all physical health disorders at this institution ever diagnosed in a 14-year time span."
The research examined the electronic health records of roughly 2.3 million youth from February 2006 to February 2020.
Boch says Ohio is ranked fourth in the nation for the number of youths who have a parent incarcerated.
"In Ohio, alone, we have 29 prisons, 20 community-based correctional facilities, 19 community residential and transitional housing centers, 20 halfway houses and over 100 jails," says Boch. "Because most statistics on parental incarceration include only parents in jail or prison, we fail to understand the true estimate of parental justice-involvement and the impacts on child and family health."
The disproportional impact of both the correction system and the child welfare system on families of color, families in poverty and families in rural areas is another key takeaway from this research that deserves to be highlighted
Megan McCombs Heydlauff Attorney services director for the Ohio Court Appointed Special Advocates
Megan McCombs Heydlauff, attorney services director for the Ohio Court Appointed Special Advocates, says any system that serves or impacts Ohio's children is of critical importance to her organization, whose mission is to ensure that children who have been abused or neglected have a voice in the juvenile court system through volunteer advocates.
"If we know that children with personal and/or family incarceration have a higher probability of child mortality, substance abuse, delinquency, poor health status, mental health concerns, learning disabilities and developmental delays, organizations who serve children and families can address this as soon as a personal or family justice-involvement begins," Heydlauff says.
"The disproportional impact of both the correction system and the child welfare system on families of color, families in poverty and families in rural areas is another key takeaway from this research that deserves to be highlighted. Child practitioners can't ignore this reality, and it speaks to the need for higher level justice reform."
UC's Boch was also involved in research published in JAMA in December 2021, "Mortality and Cause of Death among Youths Previously Incarcerated in the Juvenile Legal System." In a study of more than 3,600 previously incarcerated youths, the mortality rate from all causes was almost six times higher in previously incarcerated youths than the rate observed in general population-Medicaid enrolled youths. Homicide was the leading cause of death among formerly incarcerated youths, accounting for more deaths than all other causes combined.
"These findings also support the advancement of justice reform and delinquency prevention initiatives to reduce youth incarceration," Boch says. "We don't know how many youth are incarcerated in Ohio and who are also parents themselves — which is something our health and legal systems should also track, monitor and address but currently don't."
Now that she's at UC, Boch has expanded on the research from Nationwide Children's Hospital with colleagues at Cincinnati Children's Hospital via a career development and training award through PEDSnet, a pediatric learning health system, and a National Institute on Minority Health and Health Disparities Loan Repayment Award. She received grant monies to replicate and refine the prison keyword searches and conduct interviews with adolescents and caregivers on their experiences in health care disclosing parental incarceration to providers.
"One thing that drew me to the UC College of Nursing was their focus on vulnerable populations and the fact that Hamilton County has higher jail and prison rates compared to state and national averages," Boch says. "All nurses are trained to view the patient 'in context' and to serve as a bridge to help educate the patient — and so I feel like I'm still doing those things — but now view public health 'in context' of mass incarceration and serve as a bridge to educate the public and policymakers."
She hopes her research will raise awareness and spur interventions to help assist children and families affected by parental-justice involvement such as timely and supportive social services, stronger child-parent connections, visiting during incarceration (thereby decreasing costs of phone calls and emails) and family reunification services upon release of incarceration.
Of course, Boch says also important is advocating for initiatives to decrease incarceration rates broadly and bail reform efforts to better support children whose parents are unable to post bail and are unnecessarily detained longer than wealthy parents.
Featured image at top: Pixabay
Next Lives Here
The University of Cincinnati is classified as a Research 1 institution by the Carnegie Commission and is ranked in the National Science Foundation's Top-35 public research universities. UC's medical, graduate and undergraduate students and faculty investigate problems and innovate solutions with real-world impact. Next Lives Here.