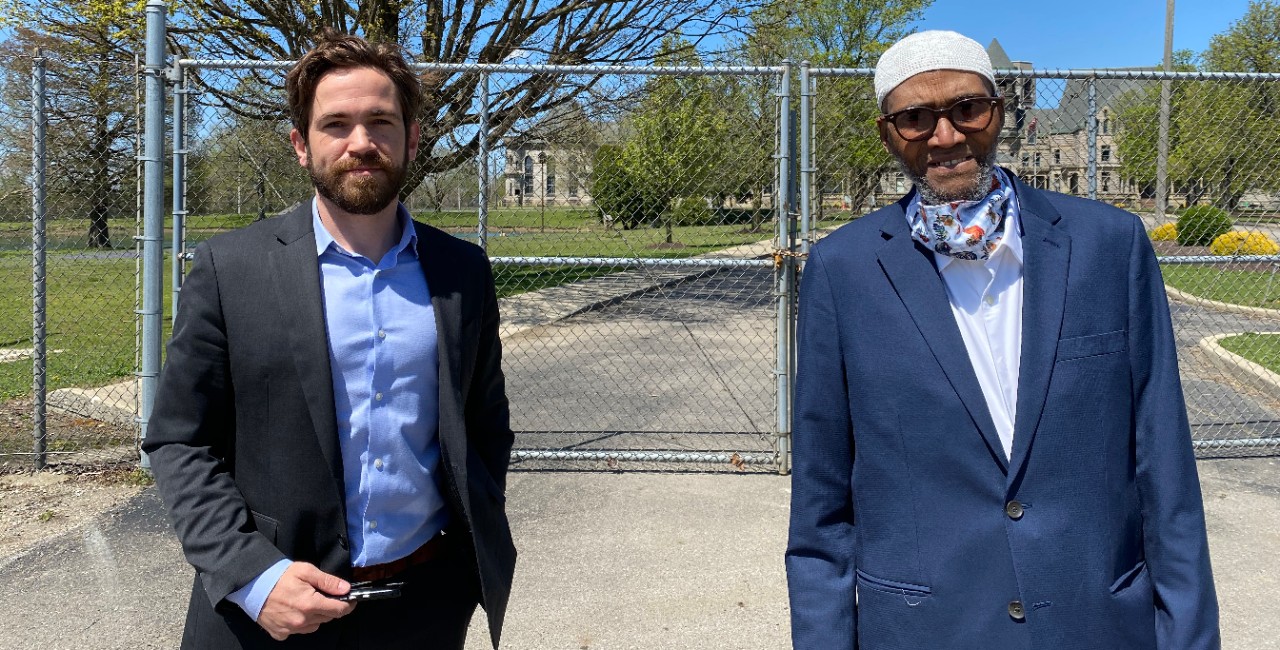 The New York Times: Court Declares Man Wrongfully Imprisoned for 45 Years
Ohio Innocence Project client can seek damages for being wrongfully imprisoned
In October, a jury found Isaiah Andrews, an 84-year-old Cleveland man was found not guilty of the 1974 murder of his wife. That came after Andrews spent 45 years in prison before attorneys for the Ohio Innocence Project (OIP) at the University of Cincinnati College of Law were able to help free him.

Last week, a court declared that Andrews had been wrongfully imprisoned. The official declaration this means that that Andrews can seek damages from the State of Ohio for spending more than half his life in prison after being wrongly convicted of killing his wife.
Andrews' retrial was granted when OIP lawyers discovered that investigators of his wife's death had another suspect but didn't share that information with the original jury.
"You would have never known from reading the trial transcripts that the police had arrested someone else for this," Brian Howe, an OIP attorney told the New York Times for a story.
According to the New York Times, that information became available only in 2019, after OIP lawyers requested that the DNA in the case be tested. The Ohio Bureau of Criminal Investigation requested files from the original medical examination and was given police files which brought to light the other man's arrest.
Read the full story in The New York Times online. (Some viewers may need a subscription.)
Learn more about Brian Howe, professor in the UC College of Law, online.
Featured image of OIP attorney Brian Howe with Isaiah Andrews. Photo provided.
1
Local 12: UC stroke study aims to give patients more treatment...
December 8, 2023
The University of Cincinnati's Pooja Khatri and Eva Mistry spoke with Local 12 about the SISTER trial that will test a new drug to treat patients with strokes who are not eligible to receive traditional treatments due to timing factors or risk of complications.
2
Ongoing quest for justice a life-changer for all parties
December 7, 2023
The Ohio Innocence Project and its student fellows, past and present, recently marked 20 years working to exonerate the wrongfully convicted. OIP co-founder and director Mark Godsey, as well as past OIP fellows and Cincinnati Law alumni, Eric Eckes, Law '08, and Simar Khera, Law '15, spoke about their shared experience and its life-changing impact.
3
VOTE: BroadwayWorld Cincinnati Awards highlight CCM Excellence
December 5, 2023
Each year, the BroadwayWorld Cincinnati Awards honor excellence in the city's performing arts scene. This year, the faculty and students of the University of Cincinnati College-Conservatory of Music (CCM) are nominated 20 times in 11 categories—including Best Musical, Best Opera, Best Choreography, Best Sound Design, and more!
Debug
Query for this