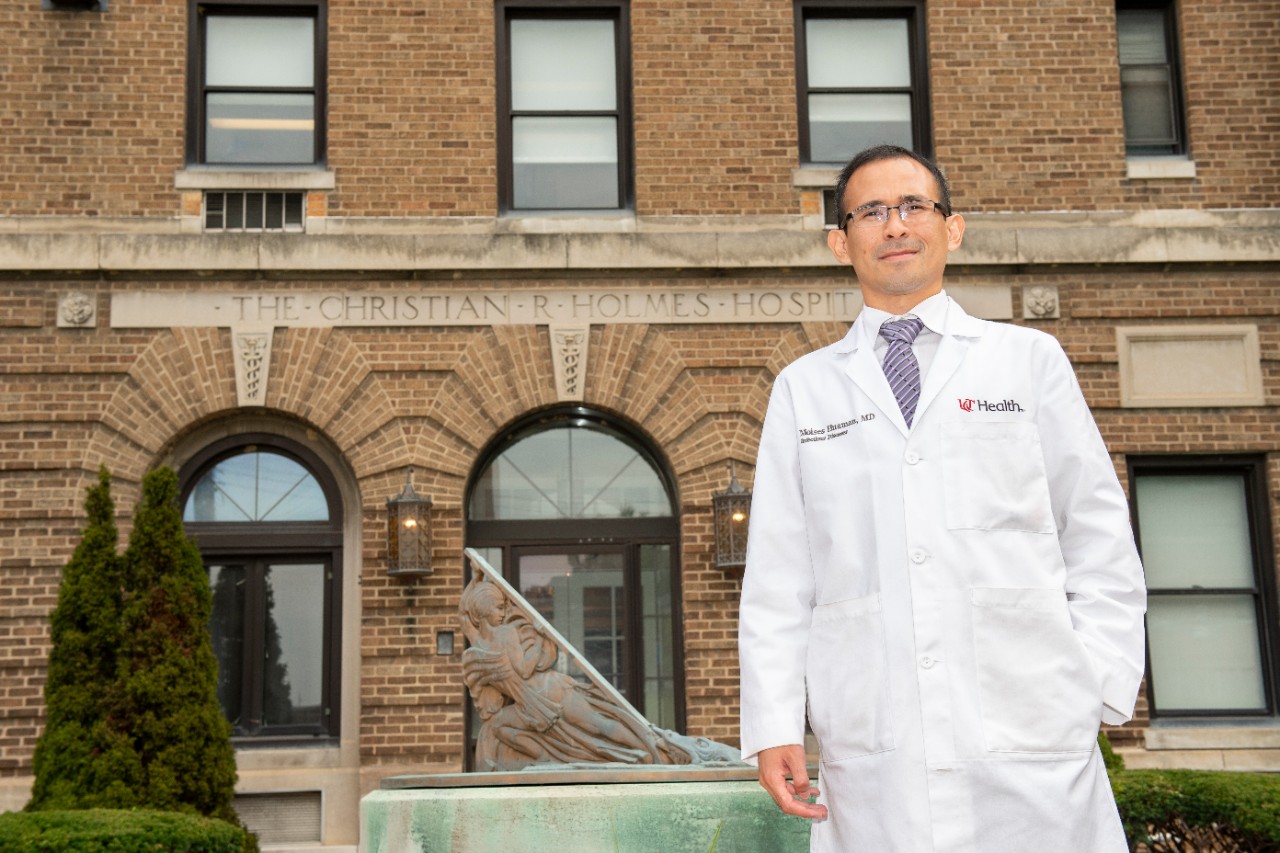 UC research shows renewed promise for COVID-19 convalescent plasma
Study shows highest effectiveness early in course of treatment
Research from UC shows renewed hope in reducing hospitalizations from COVID-19 through the use of convalescent plasma when given early in the disease course. The study was published in the New England Journal of Medicine.
Convalescent plasma is blood plasma derived from patients who have recovered from COVID-19.
The University of Cincinnati was one of 23 sites nationwide conducting a study on the use of convalescent plasma on COVID-19 patients. The study found a 54% relative risk reduction in COVID-19 related hospitalizations among study participants who received convalescent plasma, compared to participants who received control plasma.
"This trial provides robust data supporting the use of high-titer convalescent plasma given early during the course of the disease to prevent hospitalizations," says Moises Huaman, MD, associate professor in the Division of Infectious Diseases in the Department of Internal Medicine at the UC College of Medicine, and principal investigator at UC for this study. High-titer means plasma that has a lot of antibodies.
The study was conducted in collaboration with the Hoxworth Blood Center, University of Cincinnati.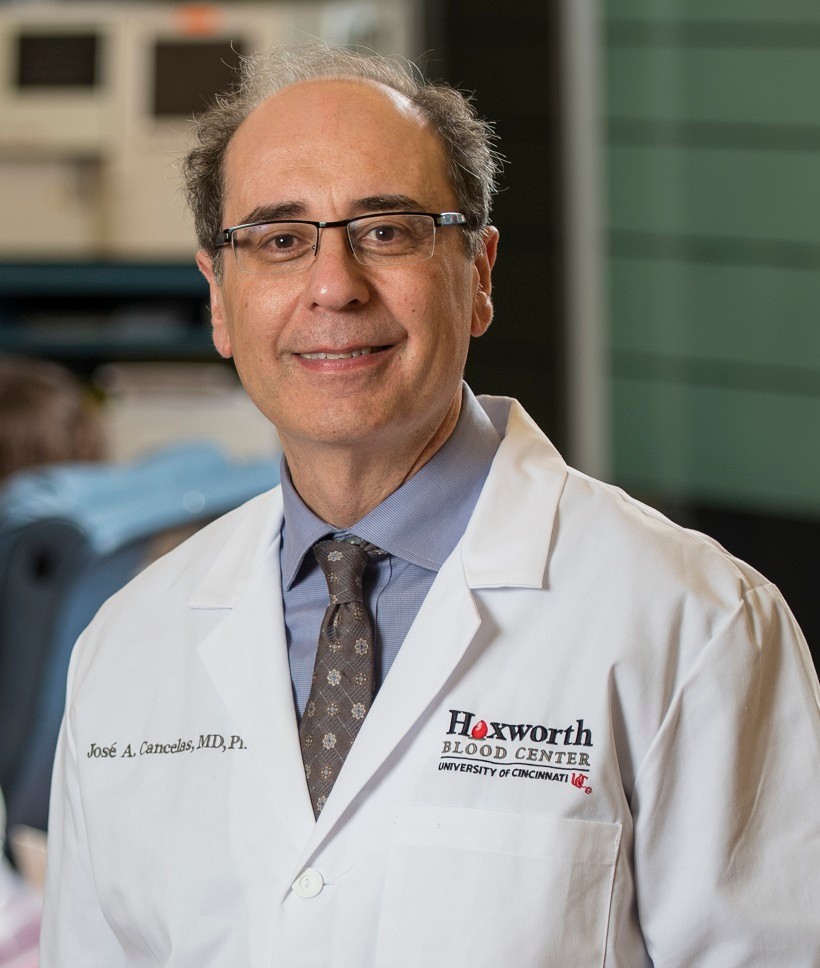 "We acted early in the pandemic to provide COVID-19 convalescent plasma for clinical use when other therapies were unavailable," says Jose Cancelas, MD, director of Hoxworth Blood Center. "As part of the University of Cincinnati, we focused our attention to create convalescent plasma to meet urgent patient needs as well as to support research related to COVID-19 infection." 
The study followed 1,181 adults with COVID-19. Half of them were given high-titer convalescent plasma that contained a mixture of SARS-CoV-2 antibodies. The other half were given placebo control plasma with no SARS-CoV-2 antibodies. None of the patients given convalescent plasma died, with 17 hospitalized within 28 days of their infection. Three patients in the placebo group died, and 37 were hospitalized within 28 days of their infection.
While the overall results showed a 54% relative risk reduction in hospitalizations of patients given convalescent plasma, Huaman says the reduction was even greater in those who received the treatment soon after the onset of COVID-19 symptoms.
"In this trial, participants were enrolled within eight days of COVID-19 symptoms and were given the transfusion within 24 hours of enrollment," he says. "In those who received the transfusion within five days of symptoms, the reduction in hospitalizations with convalescent plasma went up to about 80%."
Huaman says that convalescent plasma could be useful to treat COVID-19, especially in two scenarios. One of those is in settings where other medications that prevent hospitalizations, such as monoclonal antibodies and oral antivirals, are not available. The other setting would be when new variants that escape available therapies emerge. Huaman also says that what is learned from this trial is going to be important for future pandemics.  
"The nice thing about this tool is that it's adaptable and could be available globally," Huaman says. "If you're able to collect convalescent plasma from someone who has recovered from an illness due to the current circulating variant, those antibodies against that specific variant could help others."
In the United States, current FDA EUA authorizes the use of COVID-19 convalescent plasma in immunosuppressed patients. The Infectious Diseases Society of America suggests considering convalescent plasma among ambulatory patients with mild to moderate COVID-19 at high risk for progression to severe disease who have no other treatment options.
Lead photo of Moises Huaman, MD/Colleen Kelley/UC Creative + Brand
Next Lives Here
The University of Cincinnati is classified as a Research 1 institution by the Carnegie Commission and is ranked in the National Science Foundation's Top-35 public research universities. UC's medical, graduate and undergraduate students and faculty investigate problems and innovate solutions with real-world impact. Next Lives Here.
1
How one UC med student plans to make a difference
September 25, 2023
In her heart, Keirsten White '26, knew she wanted to become a doctor. She was attracted to UC in part because of its family medicine psychiatry program, which she said will help enable her to provide whole-person healthcare to individuals who are homeless and underserved.
Debug
Query for this