UC engineer named highly cited researcher for fourth consecutive year
Dion Dionysiou develops sensors and strategies to identify and treat water pollutants
Dionysios (Dion) Dionysiou, a University of Cincinnati professor in the Department of Chemical and Environmental Engineering, was named a 2021 Highly Cited Researcher by Clarivate for the fourth consecutive year for his work addressing water pollution, conservation and treatment.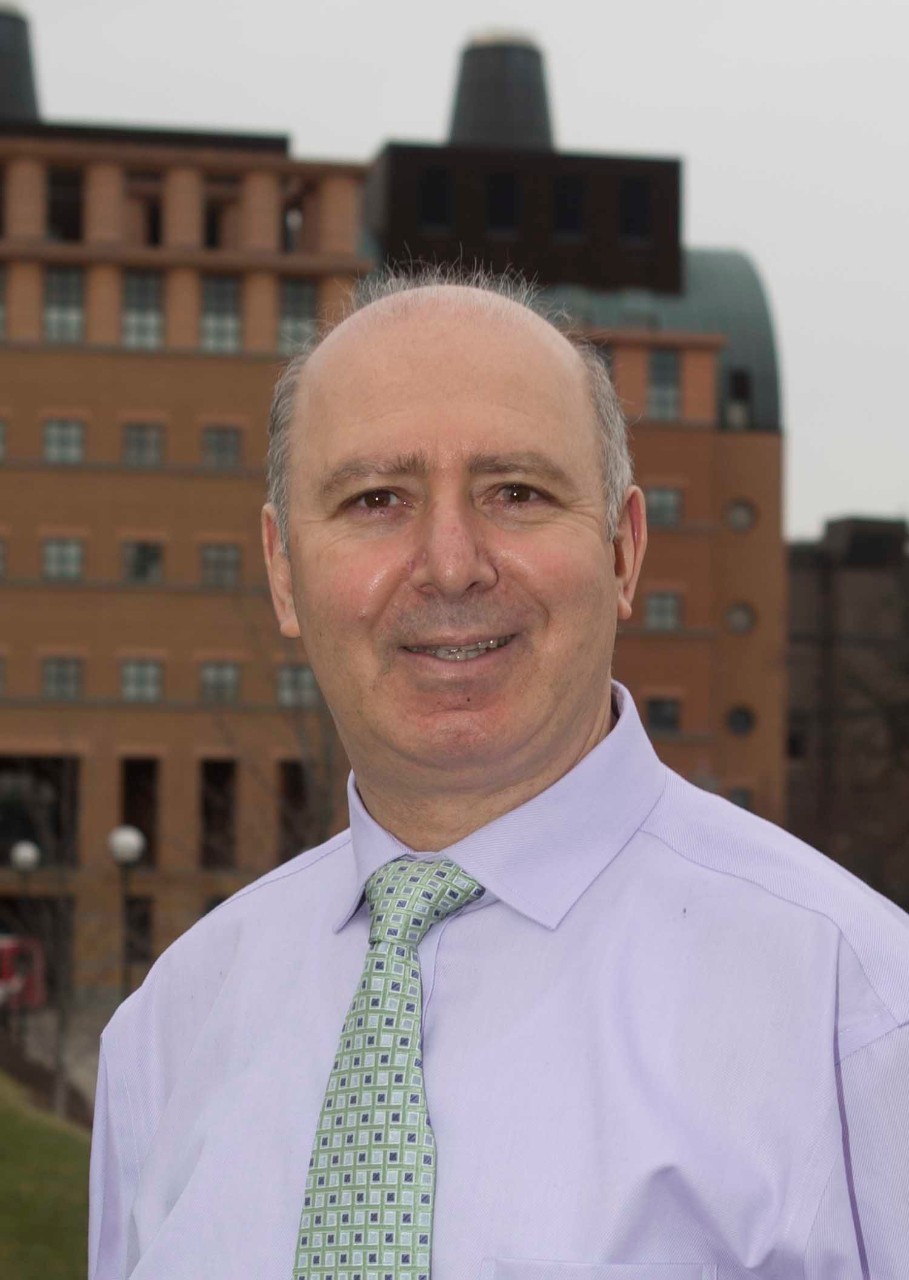 Clarivate, a scientific and innovation analytics company, annually releases the list of researchers who have demonstrated significant and broad influence as reflected in the publication of multiple papers frequently cited by their peers during the last decade. These papers rank in the top 1% by citations for a field and publication year in the Web of Science citation index. 
Dionysiou was listed in the general engineering category as well as environment/ecology. He has more than 600 publications which have been cited a total of 60,000 times in other papers. He has several publications cited more than 1,000 times and many others cited more than 100 times.
Dionysiou conducted an extensive project to create a sensor that detect toxins in drinking water sources before the water enters treatment plants. He recently received funding from the National Science Foundation for research to further address the toxic chemicals released by harmful algal blooms in bodies of water. This research will evaluate and optimize a new treatment process that uses UV light with chlorine to break down cyanotoxins in water. Current treatments do not fully remove cyanotoxins.  

In addition, he recently has been funded by the Ohio Department of Higher Education to develop strategies for the removal of cyanobacteria cells from water reservoirs and phosphorous from source waters. In some other recent projects, he has developed strategies to break down difficult to degrade chemicals such as per- and polyfluoroalkyl substances (PFAS) in various water sources, as well as to remove emerging contaminants such as pharmaceuticals and personal care products in water supply sources.
Photos/Joseph Fuqua II/UC Creative + Brand
2
Biomedical engineer driven to create a better life for her sister
March 29, 2023
Dominique Tanner, a biomedical engineering doctoral candidate at the University of Cincinnati, finds motivation from her sister. Diagnosed with epilepsy at just a few months old, her sister has experienced seizures all her life. Tanner became determined to learn about the condition and dedicated herself to a career in helping her sister and others like her. She is the second black woman to receive a Ph.D. in biomedical engineering at UC and was named Graduate Student Engineer of the Month by the College of Engineering and Applied Science.
3
Aerospace engineer shares how co-op helped her discover her path
March 28, 2023
The "College Matters. Alma Matters." Podcast interviewed University of Cincinnati aerospace engineering Ph.D. candidate Lynn Pickering earlier this month. In the episode she discusses her undergraduate experience at UC, the importance of co-op and her research of fuzzy logic.
Debug
Query for this