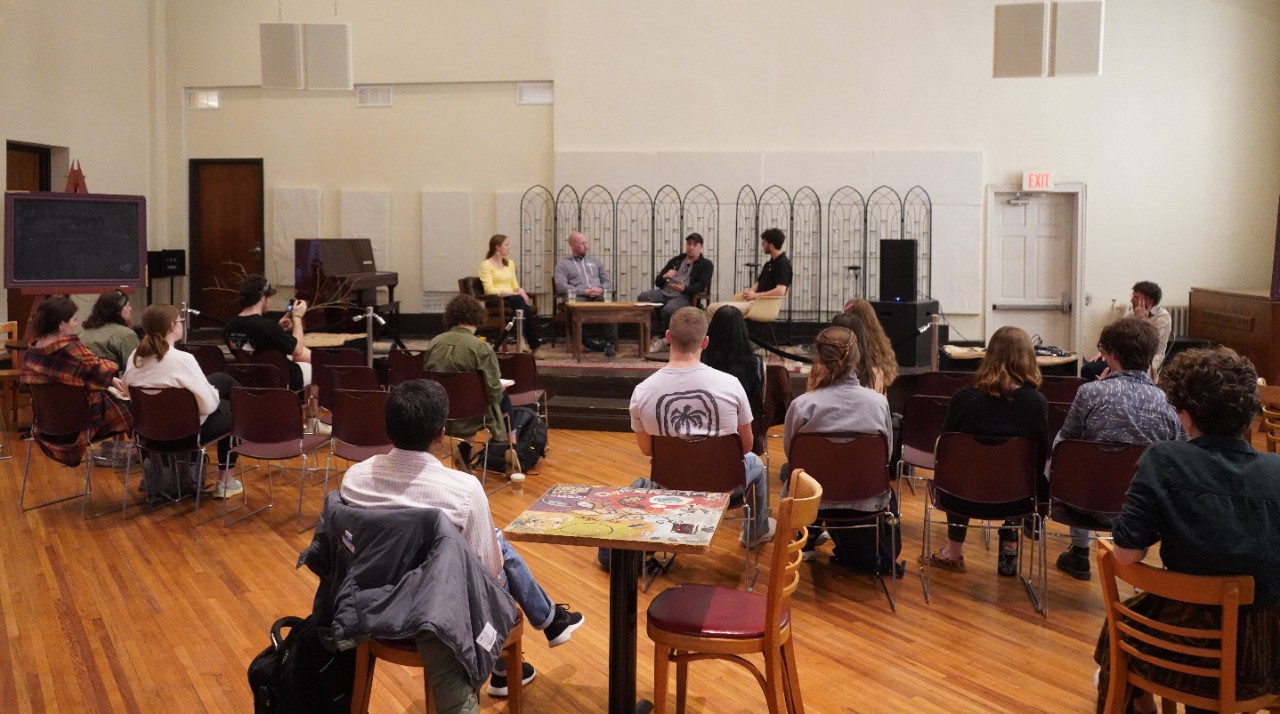 Center for Entrepreneurship links sustainability with business problem solving
Multiple green efforts underway to raise awareness, connect with companies
Housed in the University of Cincinnati Carl H. Lindner College of Business, but with programs and organizations open to all UC students, the Center for Entrepreneurship is engaged in a multipronged effort to promote the business side of sustainability.
These projects and programs include:
The formation of the UC chapter of Net Impact, an arm of the global organization that seeks to "inspire and equip emerging leaders to build a more just and sustainable world," per Net Impact's website.
A collaboration with Cintrifuse, a Cincinnati-based start-up backer that connects entrepreneurs and investors with businesses and institutions.
The launch of Sustainable Invention Immersion Week, an entrepreneurial boot camp that offers students the opportunity to learn how to build a sustainable business and/or a campus initiative.
"UC has built a dedicated, resourced footprint around sustainability, whether that is through our recognized academic research and classes, world-class green facilities and services, or environmentally and socially focused student programs and organizations," said Kate Harmon, executive director, Center for Entrepreneurship, El and Elaine Bourgraf Director of Entrepreneurship. "Our center looks to build on these efforts without duplication by focusing on sustainability through the lens of business.
"To that end, we are prioritizing our efforts around supporting the development of Cleantech startups, impact investing and corporate sustainability to keep a super targeted approach for building this lane."
The co-founders of UC's Net Impact chapter are Dimitri Dickos, BBA, A&S '23, and Ben Booker, BBA '24. Dickos, the Center's sustainability coordinator, and Harmon discussed the best way to rally "environmental desire" inside Lindner, and Harmon brought up the Net Impact chapter that existed during her time at the University of Oregon.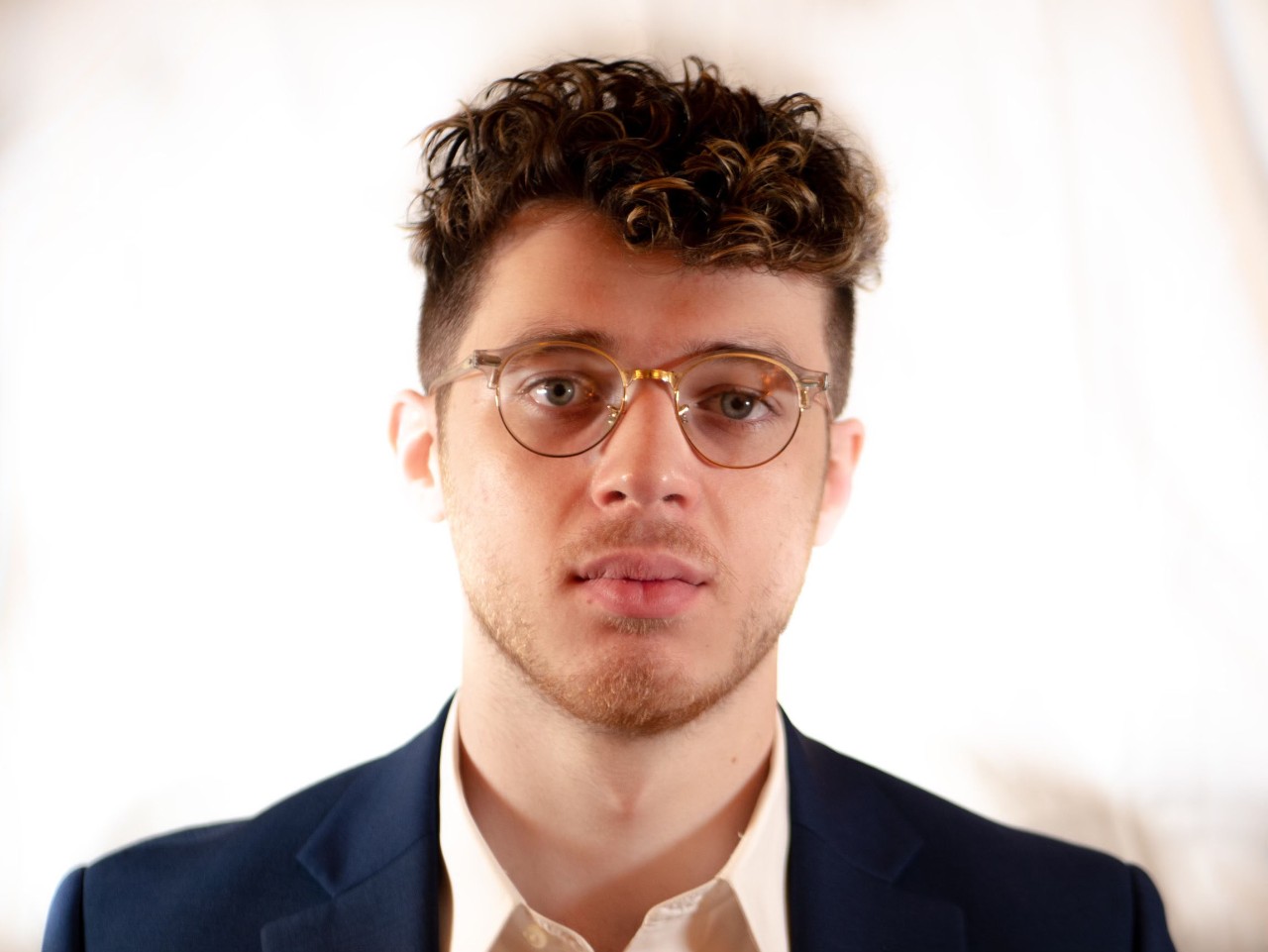 Realizing he needed assistance in getting Net Impact off the ground at UC, Dickos compiled a promotional video and put it on social media.
"I was in a coffee shop one day and Ben stands up, holds the video up near his head, points at me and says, 'Is this you?' And I said, "Yeah,'" said Dickos, a dual major in finance and environmental studies. "He comes over and starts talking to me. Apparently, Ben knew a lot about Net Impact. He had thought about starting a chapter before. We became fast friends and faster partners."
Net Impact recently held its first program, a speaker panel, at Rohs Street Cafe. The speakers for "Future of Food: Local Sourcing and Corporate Sustainability" were Megan Gambrill, continuous improvement project manager, 80 Acres; Josh Jansen, founder/owner, HighGrain Brewing; and Sam Pellerito, founder/CEO, CinSoy Foods.
"This panel is the start of a much larger conversation about incorporating sustainable systems and models into our institutions, corporations (large and small) and daily lives. A transition to a green economy requires active participation among all shareholders in our communities," said Booker, who is majoring in finance and real estate. "By facilitating networking amongst sustainable companies, student leaders and green professionals, we can drastically advance the impact our city and region has on tackling the climate crisis."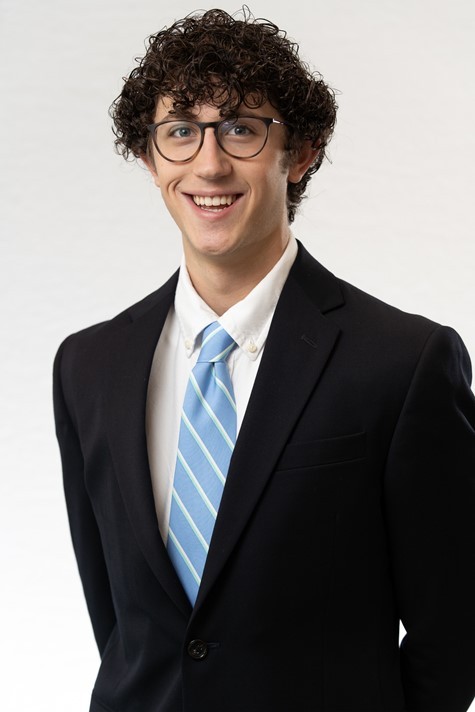 Dickos and Booker are working through multiple ideas for Net Impact's future, including possibly recruiting companies for case studies. 
"We bring in students and break them into teams, give them a prompt and work through it with the company," Booker said. "By going through that process, we can figure out those real-world questions. We can build connections with companies our students are interested in. Hopefully, as we continue down that path, that can build into a full-scale green consultancy program within Net Impact."
Harmon noted that the development of classes and degree offerings related to corporate sustainability and social entrepreneurship are part Net Impact's aspirations as well.
Sustainable minds think alike
The Center also has collaborated with Cintrifuse, a local start-up supporter that links entrepreneurs, accelerators, incubators, mentors, investors and strategic businesses/institutions.
"We provide space, services, connections, customer introductions and more to pilots," Cintrifuse CEO Pete Blackshaw said. "We also run a syndicate 'fund of funds' that invests in the top innovations and top innovators in the world."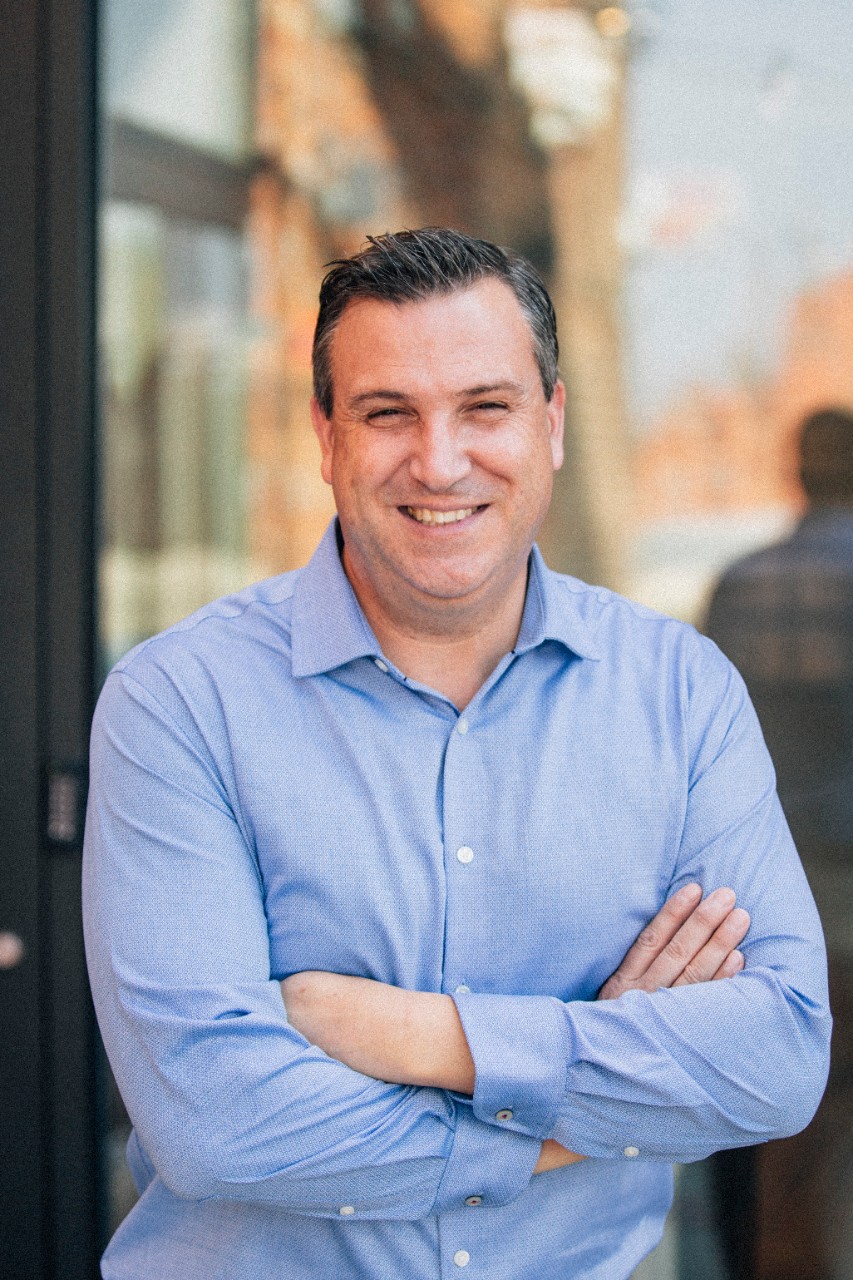 Cintrifuse has organized a working group of organizations focused on coordinating sustainable-focused entrepreneurial activities and promoting sustainability to the region.
Meeting bi-weekly, the group includes the Center, Alloy Development Co., Flywheel Social Enterprise Hub, Green Umbrella and MadTree Brewing.
Per Blackshaw, Cintrifuse has gotten "much more familiar" with the Center over the last year, noting that his company has always had a strong relationship with UC via "outstanding" interns and new hires as well as positive interactions with the 1819 Innovation Hub.
"UC has the talent, vertical expertise, experience and student 'change-the-world' passion to make something really big happen," Blackshaw said. "For example, I'd love for Greater Cincinnati to be a worldwide center of excellence for carbon analytics and green data."
From Aug. 7-11, UC will host Sustainable Invention Immersion Week, a "boot camp" where students will work in interdisciplinary teams to connect design and innovation to the science of sustainability. By the end of the week, participants will learn how to:
Apply user-centered design.
Use the principles of green chemistry and life cycle thinking to design a sustainable product.
Communicate their product's message and company's values through digital storytelling.
Construct a viable business model with an identified target market and develop their pitch.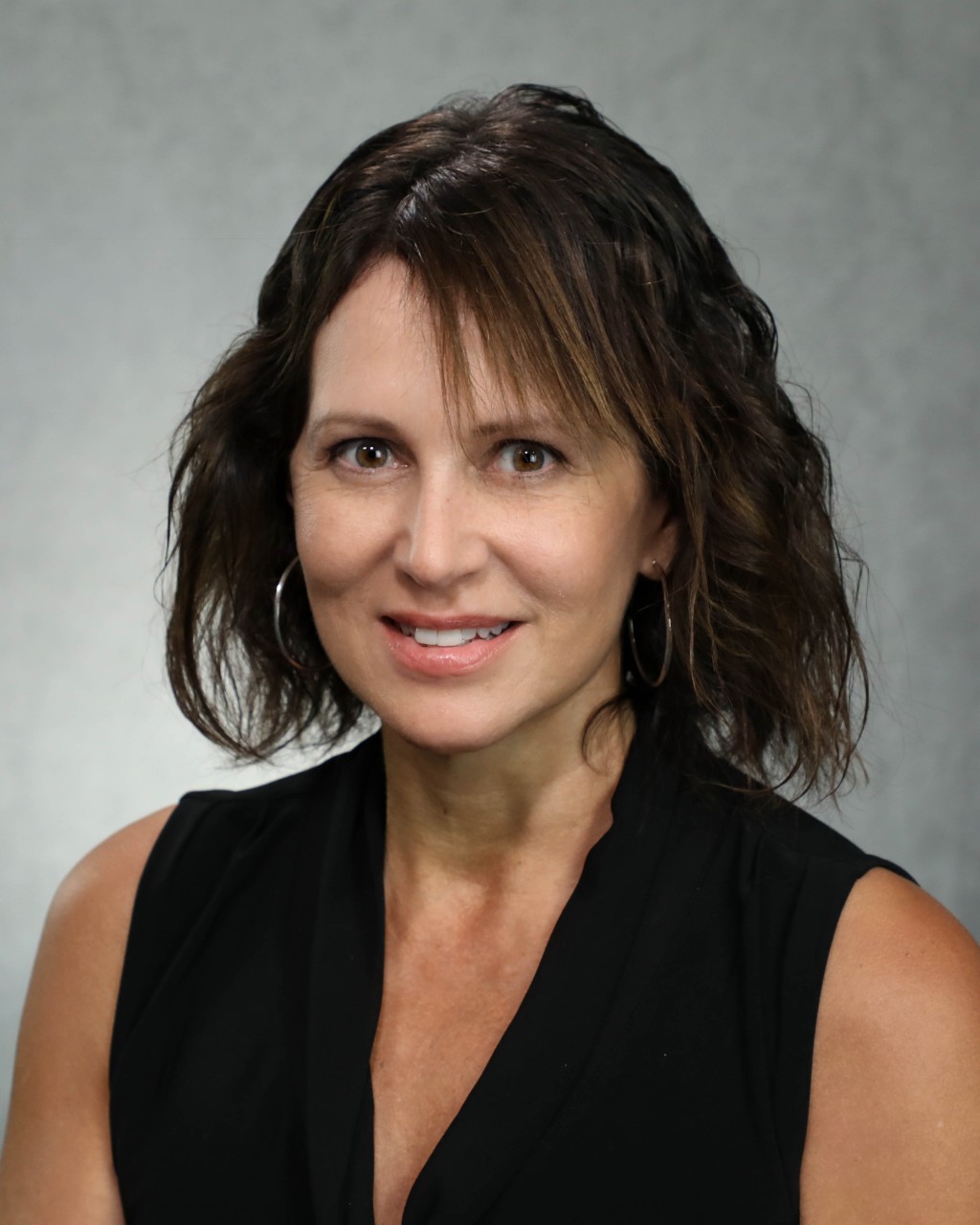 "The program is based off a proven accelerator model from the University Oregon that saw the launch of several startups that raised capital," Harmon said. "Sustainable Invention Immersion Week will provide students with a framework for how to design a scalable enterprise that minimizes the upstream impacts of raw materials."
Funding for Sustainable Invention Immersion Week is provided by the Center and the Procter & Gamble Higher Education Grant Program.
Harmon said sustainability centers on the solving of social and environmental problems, a "cornerstone of what problem solving and entrepreneurship is all about."
"Sustainability inherently requires an interdisciplinary framework, which is something that our Center also prioritizes in developing strong entrepreneurs," she said. "Sustainability is also one of the fastest growing career pathways for recent graduates. By building out a dedicated lane around sustainability, we hope to foster entrepreneurs that have the green skill sets to compete in tomorrow's green economy." 
Featured image: Attendees at "Future of Food: Local Sourcing and Corporate Sustainability," UC Net Impact's first program, listen to panelists (top, left to right) Megan Gambrill, 80 Acres continuous improvement project manager; Josh Jansen, HighGrain Brewing founder/owner; and Sam Pellerito, CinSoy Foods founder/CEO. All event photos by Tanmay Srivastava.
Explore Entrepreneurship at Lindner and UC
All UC students interested in entrepreneurship are in luck. The Center for Entrepreneurship promotes entrepreneurship to students in any program and the Cincinnati-area startup community through curriculum, research and programming. The entrepreneurship major at the Lindner College of Business emphasizes practical issues and interactions with individuals who work with or advise firms across individual, social and corporate entrepreneurship. Lastly, interested students can sign up for Sustainable Invention Immersion Week.
1
Study finds distinct patterns of preexisting brain health...
May 26, 2023
The University of Cincinnati's Achala Vagal presented the results of the first large-scale assessment of radiological brain health in stroke patients in a population at the European Stroke Organization Conference 2023 in Munich, Germany.
2
UC co-op student delves into digital complexities of operations...
May 26, 2023
Raised in the Queen City, Joel Engelhardt began college out of state but returned in 2022 to study in the University of Cincinnati's Carl H. Lindner College of Business. At a Cincinnati Innovation District (CID) career fair, Engelhardt met Jesse Lawrence, director of partner success at the UC 1819 Innovation Hub. While serving as a co-op student this spring, Engelhardt had the chance to blend his skills in operations management, research and software development to create customized solutions for strategic partners.
Debug
Query for this