UC startup helps police departments prevent, solve crime
Law enforcement agencies in Hamilton County utilize Peel9's records management, analytics
Software technology from a University of Cincinnati Venture Lab-backed startup that focuses on records management and data analytics is helping law enforcement agencies more efficiently manage and share data to help solve crime.
The startup, Peel9, was created by three UC graduates who previously worked as police officers and an entrepreneur-in-residence whom they were connected with through the UC Venture Lab. With more than 100 years of combined experience in law enforcement plus experience in software development, they're using their expertise to gather data and use analytics to help police agencies better utilize their resources.
"That's the goal of Peel9, to use our built-in analytics to identify where problem crime areas are, so they can help prevent it," Peel9 CEO Todd Levy said. "If crimes do exist, [it will] help them solve it better through sharing of data."
Peel9 is one of many startups that have come out of the UC Venture Lab pre-accelerator program and received seed funding through the program.
UC's Venture Lab, operated through the Office of Innovation, is located in the 1819 Innovation Hub in the Cincinnati Innovation District. The program accelerates and simplifies the process of creating a new company from scratch. The Venture Lab connects entrepreneurs to talent and funding to help launch new companies.
"The Cincinnati Innovation District is the place where talent comes together to solve the problems that matter — whether you're a startup like Peel9 or a division of a Fortune 500 company," said David J. Adams, UC's chief innovation officer. "We are thrilled to provide the place for ideas and experts to convene, dreams to take shape and new business ventures to thrive."
"UC through the Venture Lab has been incredibly supportive of us," Levy, a Venture Lab entrepreneur-in-residence, said. He lauded the UC Director of Innovation-Startups Grant Hoffman, Assistant Director David Zellen and Chief Innovation Officer David Adams. "They have been wonderful in supporting us in everything that we've done."
Peel9's current customers all are located in Hamilton County, Ohio, consisting of 14 law enforcement agencies and the Hamilton County prosecutor's office that use the company's record management and analytics system.

UC through the Venture Lab has been incredibly supportive of us. They have been wonderful in supporting us in everything that we've done.
Todd Levy Peel9 CEO
The startup, which has received interest from law enforcement agencies throughout the United States, Canada and Europe, plans to start expanding in Ohio and then into neighboring states.

"We're now ready to really grow because our clients put the system through its paces and have given us great feedback," Levy said. "We're constantly getting feedback and improving our system every day."
Peel9 offers a comprehensive record management system for its customers with offense and non-criminal reporting, evidence management, a traffic crash module, call management, case management, data analytics and more.
Levy likened traditional records management systems to a filing cabinet that stores data that agencies collect but is not very actionable. Peel9, meanwhile, makes data instantly accessible and allows it to be shared easily with anyone including other police departments, city council members, media organizations and community members, he said.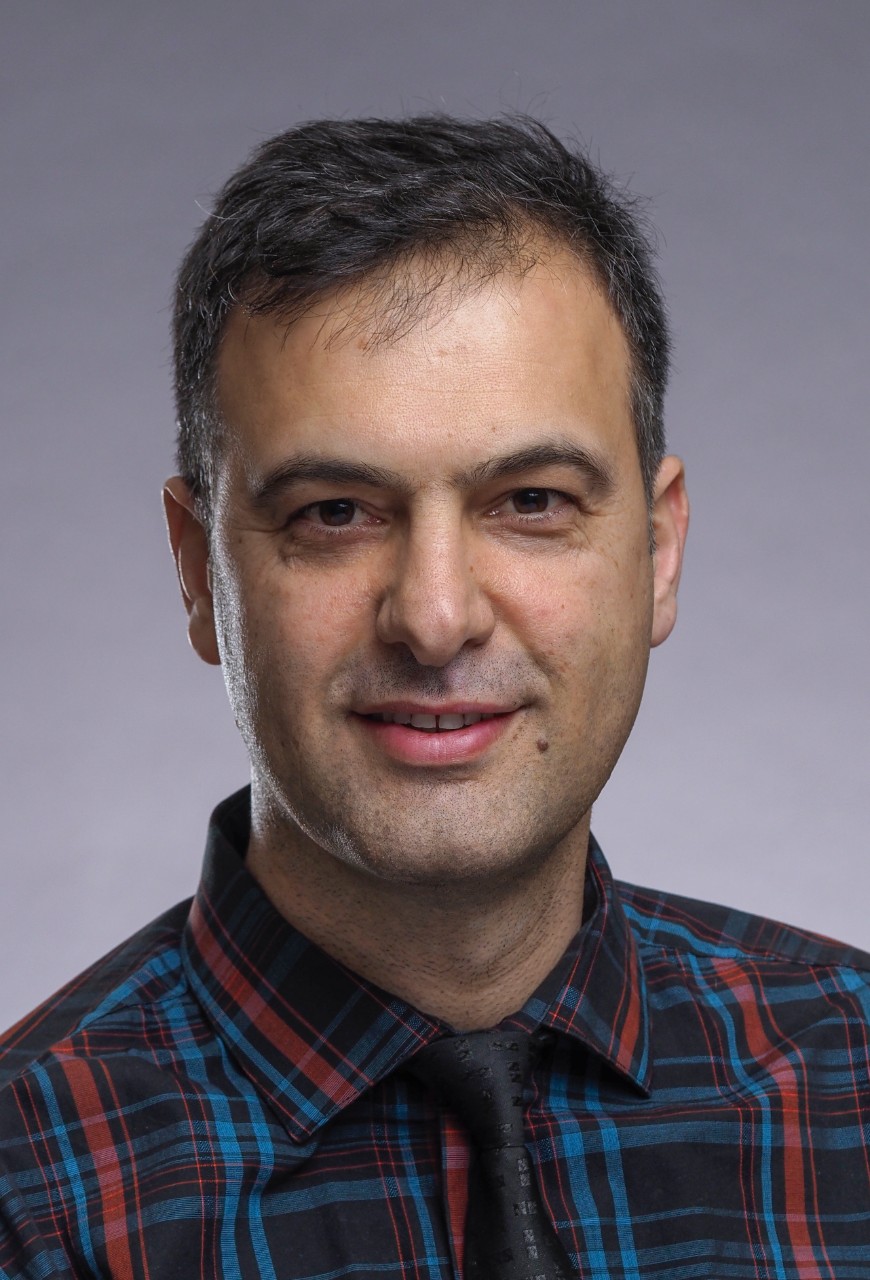 Being able to easily share data should help departments build trust in their communities as they can show residents what police are doing and is a key component to Peel9's efforts to help reduce crime.
"You would think that just happens naturally. Unfortunately, it doesn't happen as much as you would like to see it," Levy said of data sharing among departments. "Crime has no boundaries, so it's important to foster easier collaboration between law enforcement agencies."
Peel9's software links people, places and vehicles to help fight and solve crime.
It also offers caution indicators to keep officers and community members safer during encounters, such as notes about when individuals are known to be violent, have mental health issues or have health issues such as Alzheimer's.
The leaders of Peel9 have extensive experience in policing and serving their communities.
Chief Technology Officer Murat Ozer, who has a doctorate from UC, is a former Turkish national police counterterrorism expert, an assistant professor in UC's School of Information Technology and the author of Peel9's software.
Chief Marketing Officer Tim Sabransky, who has a master's degree from UC, retired as a police chief and has 32 years of policing experience. He most recently was a senior research associate in UC's College of Education, Criminal Justice, and Human Services.
Director of Business Development Daniel Gerard, who has bachelor's and master's degrees from UC, spent 32 years with the Cincinnati Police Department and was the director of operations for UC's Institute of Crime Science.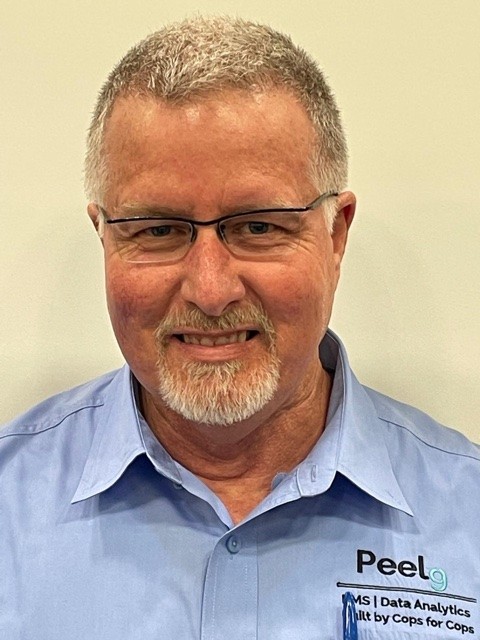 They developed the idea for Peel9 and brought it to the Venture Lab, where they met Levy.
"They were working on it for about a year or so before they brought it to 1819, and I started working with them," Levy said. "I realized quickly — they did, too — that they needed software business acumen; they were all former police officers, and so that's what I brought to the table, the business side of bringing a product to the market."
Levy, who previously worked in advertising, marketing and software, expected his involvement in the startup to be temporary. He's remained with Peel9, though, because he believes in the company's mission and enjoys working with the group, which also has developers across the U.S. and in Europe.
"My initial goal was to work with a Venture Lab startup for a year, get it up and running then hand it off and go on to the next one," Levy said. "But I've stuck with Peel9 for over two years now. I'm honored to support law enforcement."
Featured image: Peel9 Director of Business Development Daniel Gerard presents at the group's Venture Lab graduation. Photo/UC Office of Innovation
About UC Venture Lab
A leading model for urban-centered universities, the UC Venture Lab activates a high density of rapidly curated startup opportunities that attract outside entrepreneurial talent and investors. We connect university students, faculty, staff, and alumni to talent and funding to help launch new companies. Our team includes Office of Innovation staff as well as Entrepreneurs-in-Residence (EIRs), coaches, curated service providers, and subject matter experts.
About the Cincinnati Innovation District
The Cincinnati Innovation District® is a unique and thriving ecosystem that attracts, produces, retains and develops talent by co-locating and collaborating with organizations. Unveiled in 2020 by Ohio Governor Mike DeWine and Lt. Governor Jon Husted along with JobsOhio and innovation district leadership, the district envelops myriad innovation assets and access to some of the world's leading academic and research centers, organizations and talent pools. Powered by the University of Cincinnati, the CID includes the world-renowned Cincinnati Children's Hospital Medical Center and other national research centers. The district's mission is to become a globally recognized talent hub and lead a transformational movement. The combination of industry engagement, unique experiential platforms and accessible research expertise — working at the pace of change — will become a model nationwide. For more information on the Cincinnati Innovation District, visit www.cincyid.com.