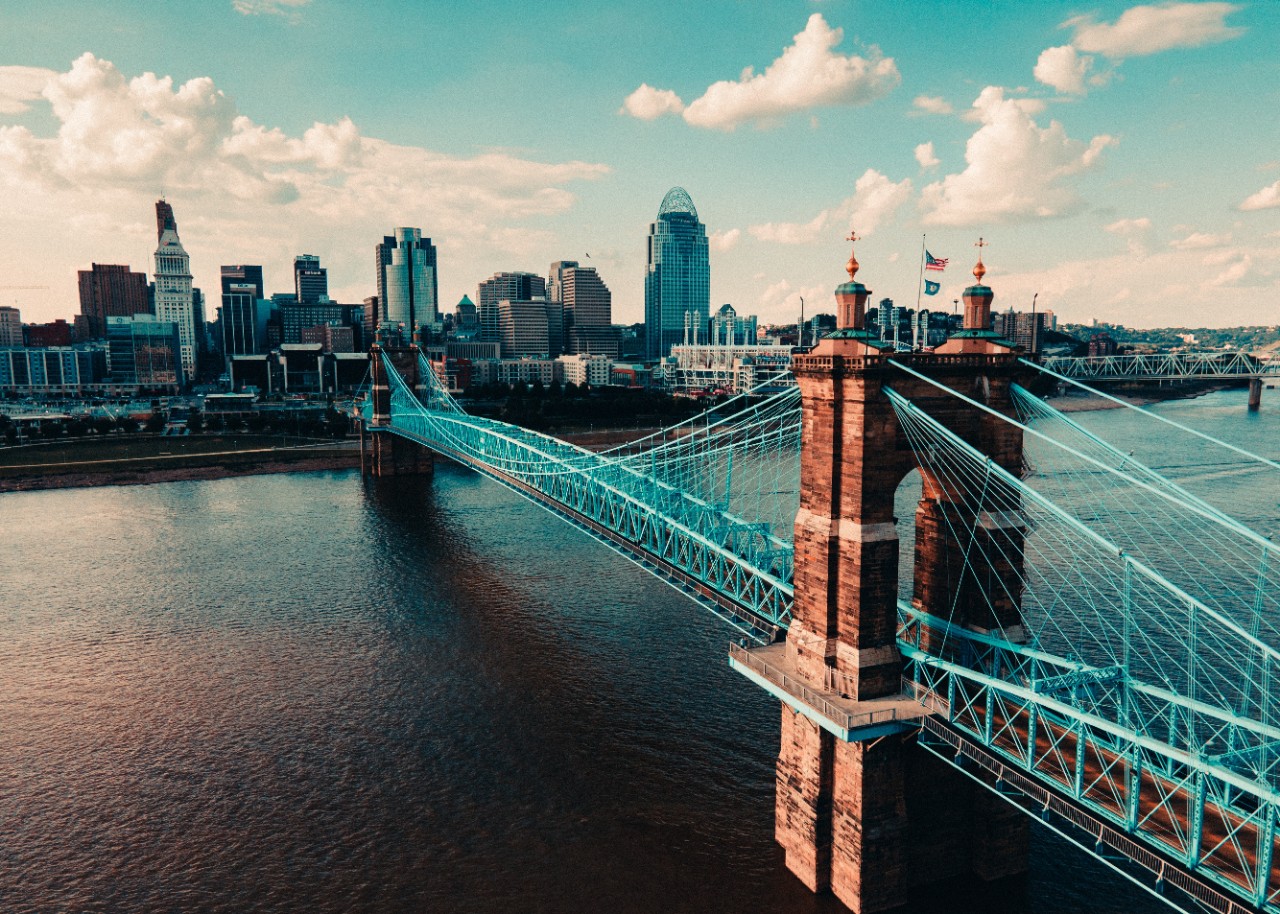 Cincinnati tops the list of best places for recent college graduates
'The country is discovering out what we have already known,' says UC administrator
Many recent college graduates are choosing cities to call home after receiving that freshly-minted degree. Cincinnati has consistently been ranked by data analysts as a top destination for these eager new workers.
Financial website SmartAsset released a ranking with seven out of the 10 cities located in Midwest. The Queen City was No. 1 in that ranking. Three categories — jobs, affordability and fun — help drive the decision to pick that first place out of college. The score also considers the number of dining and entertainment establishments along with bar and restaurant reviews and how much of the population is in their 20s.

It's no surprise at the University of Cincinnati that the Queen City has a top ranking.
"It is great that the country is discovering what we have already known: Cincinnati is a terrific place to learn, live, work and play," says Jack Miner, vice provost for enrollment management at UC.
One of the realities for new graduates from across Ohio is that their friends that are Bearcats brag about how great this city is.
Jack Miner Vice provost for enrollment management
Miner says the city and UC are really riding a wave of success which includes "incredible enrollment at UC, terrific seasons for the Bearcats and the Bengals, and incredible growth in the business community."

"UC has seen nearly a decade of growth and our students tell us that it isn't just UC that is their destination but this city," says Miner. "They love the culture, the arts, the entertainment, and most of all, the great career opportunities they have right here when they graduate.
"Our co-op program isn't just strong because of our great students but because of the partnerships we have created with the business community right here in Cincinnati.
"One of the realities for new graduates from across Ohio is that their friends that are Bearcats brag about how great this city is."
Read the original study from SmartAsset online.
More great news about Cincinnati:
Featured image at top: Unsplash
2
UC Makerspace's 'hands-on' approach for occupational therapy...
March 28, 2023
Innovation in action occurs regularly inside the University of Cincinnati's Ground Floor Makerspace. Designing or adapting devices for individuals with unique needs is an essential skill for students to develop as they pursue their master's degrees in occupational therapy through the UC College of Allied Health Sciences.
3
Using bacteria to target cancer treatment
March 28, 2023
Researchers led by the University of Cincinnati's Nalinikanth Kotagiri, PhD, have published new research showing proof of concept for using engineered bacteria as an adapter to deliver targeted radionuclide treatment to tumors.
Debug
Query for this