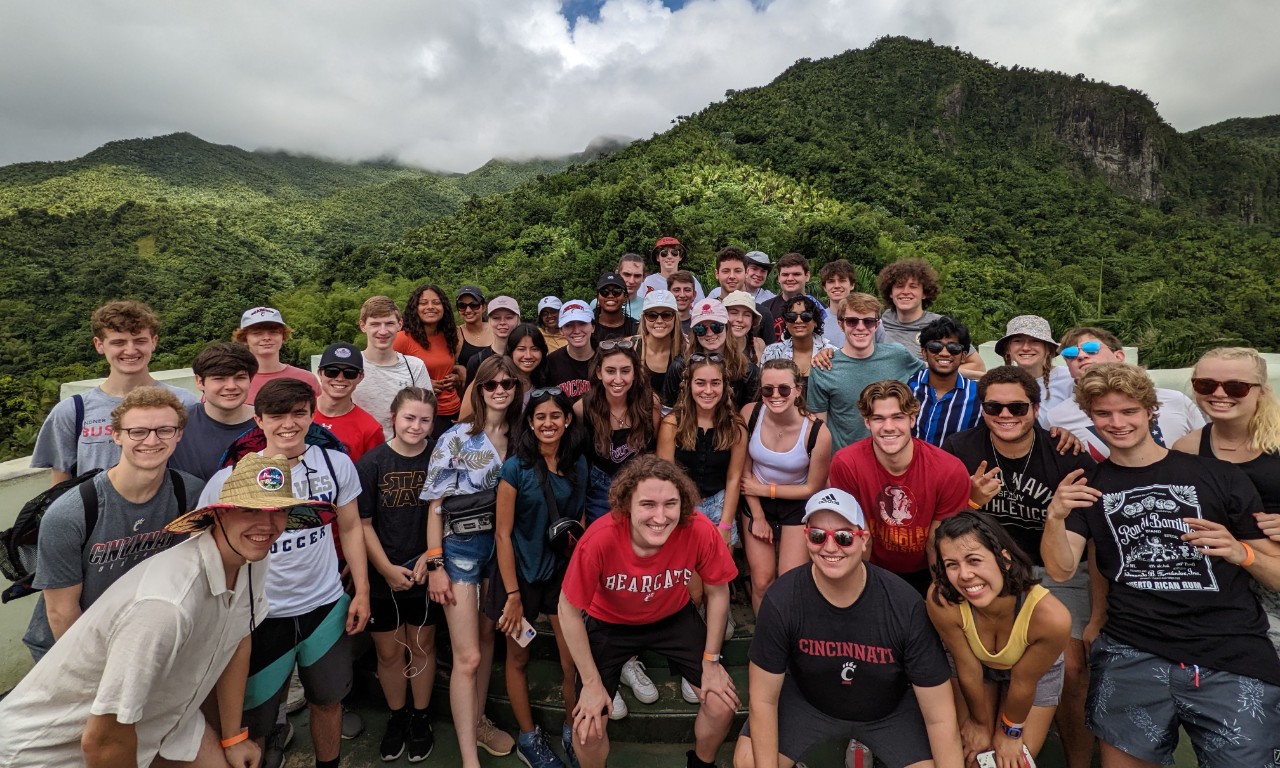 First-year Lindner Business Honors students take in Puerto Rico
Business and cultural experiences abound for enrollees of INTB 2014: Cultural Competence
First-year Lindner Business Honors (LBH) students traveled to Puerto Rico at the end of the recent spring semester as part of a 48-person study abroad experience that was a component of the required Honors course INTB 2014: Cultural Competence.
Taught by Michelle Johns, PhD, assistant professor-educator of management, and Valerie Macarie, adjunct professor at Lindner, INTB 2014 introduces "key cultural differences across the globe and explores how they impact business decisions, strategy, employee and relationship management and more," per the course syllabus.
"We are interested in getting students exposed to other cultures," said Johns, also an international business program director and an international programs academic director. "The goal of the course is to start making students aware of cultural differences, specifically how those cultural differences can be viewed and how they apply or impact a business setting."
In addition to Johns, Lee Armstrong, Lindner's director of international programs; Asawari Deshmukh, assistant professor-educator of economics; and David Rapien, assistant professor-educator of operations, business analytics and information systems, traveled to Puerto Rico for the 10-day experience. 

Planning for the course's travel portion began last summer. Unfortunately, with the COVID-19 pandemic inflicting constant change upon international travel, the faculty and staff organizing the trip were plunged into prolonged uncertainty, along with the students.
"Nailing down where we were going to go, if we were going to go, how many people we could take, fitting all the requirements of the university — [COVID-19] made it really hard for us to hammer out where the students were going to go," Johns explained. "The students came onboard in a required course not knowing where they were going, which group they might be in if we divided them up, and we didn't know how soon we were going to be able to sign them up if we were going."
When the destination was finally known, the students participated in Lindner Hall-wide scavenger hunt in groups during class time, sending them to various locations and offices throughout the building. Faculty and staff members were waiting to provide them with the clues and a number.

"Upon returning to class, the students put the numbers together and figured out they represented letters of the alphabet that when rearranged spelled out San Juan, Puerto Rico!" Johns said. "I then shared a presentation of our itinerary and offered students Puerto Rican treats purchased from the Fairfield Jungle Jim's."
In Puerto Rico, the group embarked on excursions to Parallel18, an international start-up program, learned about the history of coffee at Hacienda Muñoz, and discussed the needs of clients hailing from different cultures and countries with Margaret Colon, director of sales and marketing at the Puerto Rico Convention Center.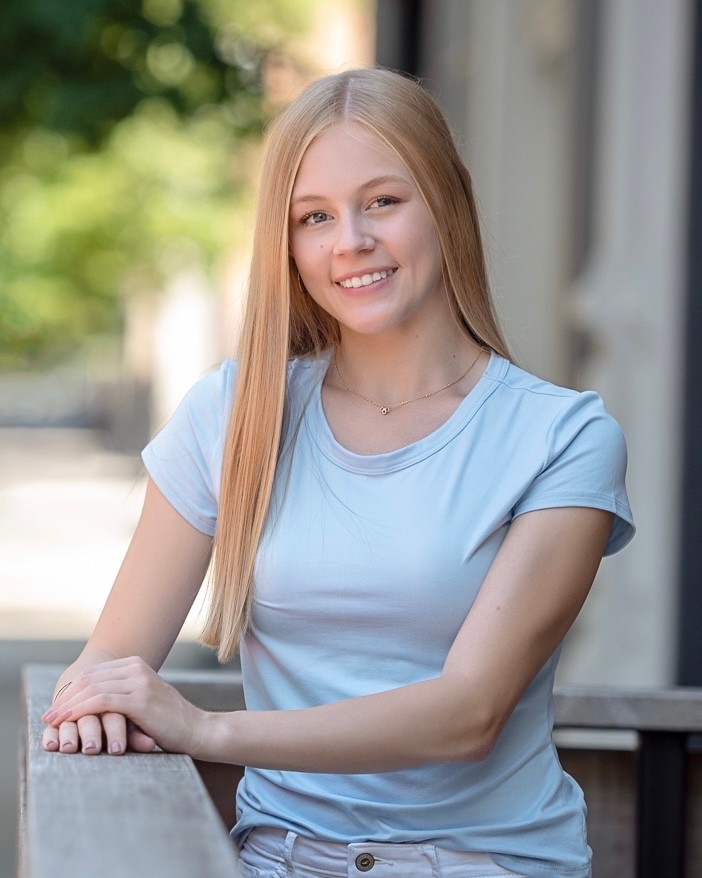 There was plenty of room for fun, too, like a group salsa dancing lesson at the hotel and a visit to El Yunque National Forest, a rain forest in northeastern Puerto Rico.

Anna Schulte, BS, BBA '25, was excited to have the opportunity to study abroad with her LBH cohort immediately after the conclusion of her first year at Lindner. 
"It was neat to explore somewhere new with my classmates and professors as opposed to doing it on my own or something out of college," she said. "I really liked that experience of having a group to be able to learn about the culture and experience it with them."
Matt Santiago, BBA '25, who is passionate about diversity, equity and inclusion, said that cultural competence is "very important within today's business culture." 
"I was just elected as the first senior equity and inclusion chair for my fraternity," said Santiago, whose grandfather was born in Río Grande, Puerto Rico. "I thought it would be a good experience to learn about it, and also put it into practice."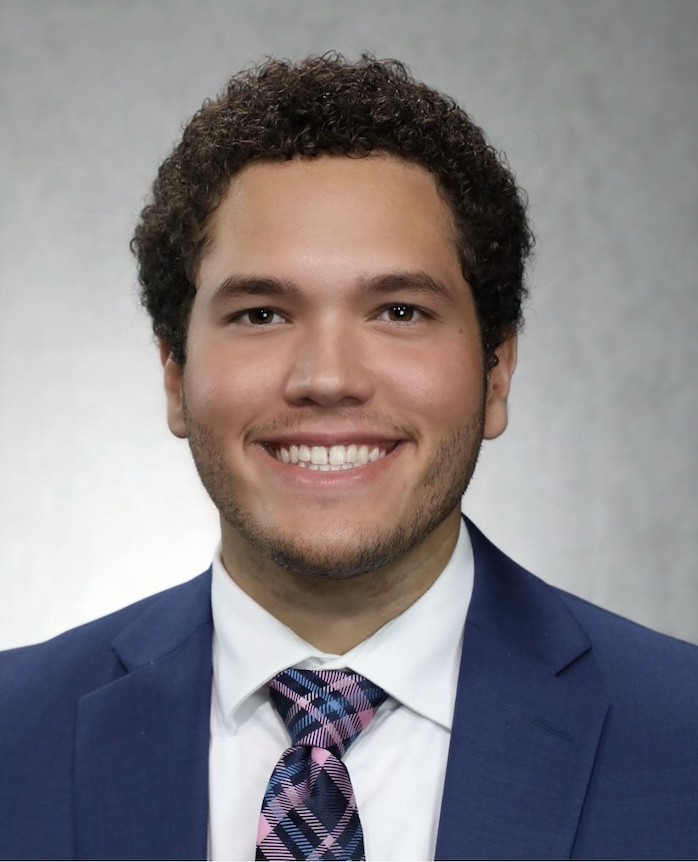 After each day of the trip, the students — split into pairs — shared a picture from their day on GroupMe and answered a prompt such as "Describe a few key findings from your experience and how you might use it to engage with a future VIP and to add your professional network." Upon returning to the United States, the students completed a learning journal assignment to reflect on the overall experience and to observe the similarities and differences between the classroom work and the study abroad experience.
Schulte said INTB 2014 was a "great way to open our eyes to the study abroad component Lindner has to offer and develop worldly experiences right after our first year."
"We like learning about other cultures and businesses done differently," Schulte said. "It's important to know these types of things as we will most likely encounter international business in our careers."
Santiago highly encouraged other students to study abroad, regardless of their discipline of study. 
"Even if you aren't planning on being in the business world, no matter where you're at, there's going to be people that are different than you, think differently than you and understand situations differently than you," Santiago said. "It's important, at least once in your life, to experience a culture that is different than yours. Not everyone has the same thought process as you."
Featured image: Lindner students at El Yunque National Forest. All photos courtesy of David Rapien.
Attention Future Bearcats
1
Hoffman Honors Scholars honor University of Cincinnati alumnus
December 4, 2023
The estate of Hugh Hoffman, MBA '63, has established a new scholarship program at three University of Cincinnati colleges. A $56 million gift will create the Hoffman Honors Scholars Program and support student-athletes with an extraordinary endowment.
2
Ambassadors represent interests of full-time MBA students
December 4, 2023
The Carl H. Lindner College of Business full-time MBA class of 2024 elected three students to serve as program ambassadors to represent their interests and serve as a conduit between the cohort and the graduate programs office (GPO).
3
UC Learning Lab inspires College of Medicine to SIT
November 29, 2023
In a convergence of academic integration, the University of Cincinnati's renowned colleges — Design, Architecture, Art, and Planning, Lindner College of Business, College of Engineering and Applied Sciences and College of Medicine — recently joined forces at the 1819 Innovation Hub for an ideation session that exemplifies the institution's commitment to interdisciplinary collaboration.
Debug
Query for this