Finding support at the Bearcats Pantry and Resource Center
To say that the Bearcats Pantry (BCP) and Resource Center has had a major impact on Elizabeth Gillespie's life would be an understatement. 
Elizabeth, A&S '23, worked hard to come to the University of Cincinnati and was determined to attend a school that would provide her with real-world opportunities and outstanding professors. The Centerville, Ohio, native knew she would need to rely on scholarships to attend UC and has been grateful to receive them.
Despite having a part-time job while attending classes full-time, Elizabeth often fell short on money for food. In 2021, Elizabeth took a class field trip to the BCP and Resource Center and immediately knew the staff and students would be able to help her. "I felt like the pantry was somewhere I could easily go when I needed help and I knew I wouldn't be judged or questioned," she says. "I was pregnant and preparing for a baby at the time. While at the pantry I would take advantage of all that was offered. I filled my bag with things I knew how to prepare and knew I would eat. I was never questioned on if I was pregnant or judged for the way I looked by anyone at the pantry."

Elizabeth credits the BCP and Resource Center for her ability to stay on track at UC. "If it weren't for the BCP and Resource Center, I would have been forced to drop out of school," she says. "Because UC has created the pantry to help students, I was able to receive the support I was looking for and missing. In the beginning of my time at UC I felt I was too poor and too much of a disappointment to even be in college, but then I was introduced to the pantry and found the biggest support group full of students and adults who genuinely care about their peers."
If it weren't for the BCP and Resource Center, I would have been forced to drop out of school,
Elizabeth Gillespie A&S '23
As an Environmental Studies major and Geography minor, Elizabeth has a passion for wildlife and protecting Mother Nature. After graduation she hopes to help other people and the planet. "I would love to work for a habitat restoration program helping improve the quality of our surrounding ecosystems," she says. "I knew an environmental studies degree through UC would allow me to find various connections to employers as well as personal opportunities regarding the topics that I have studied in past courses."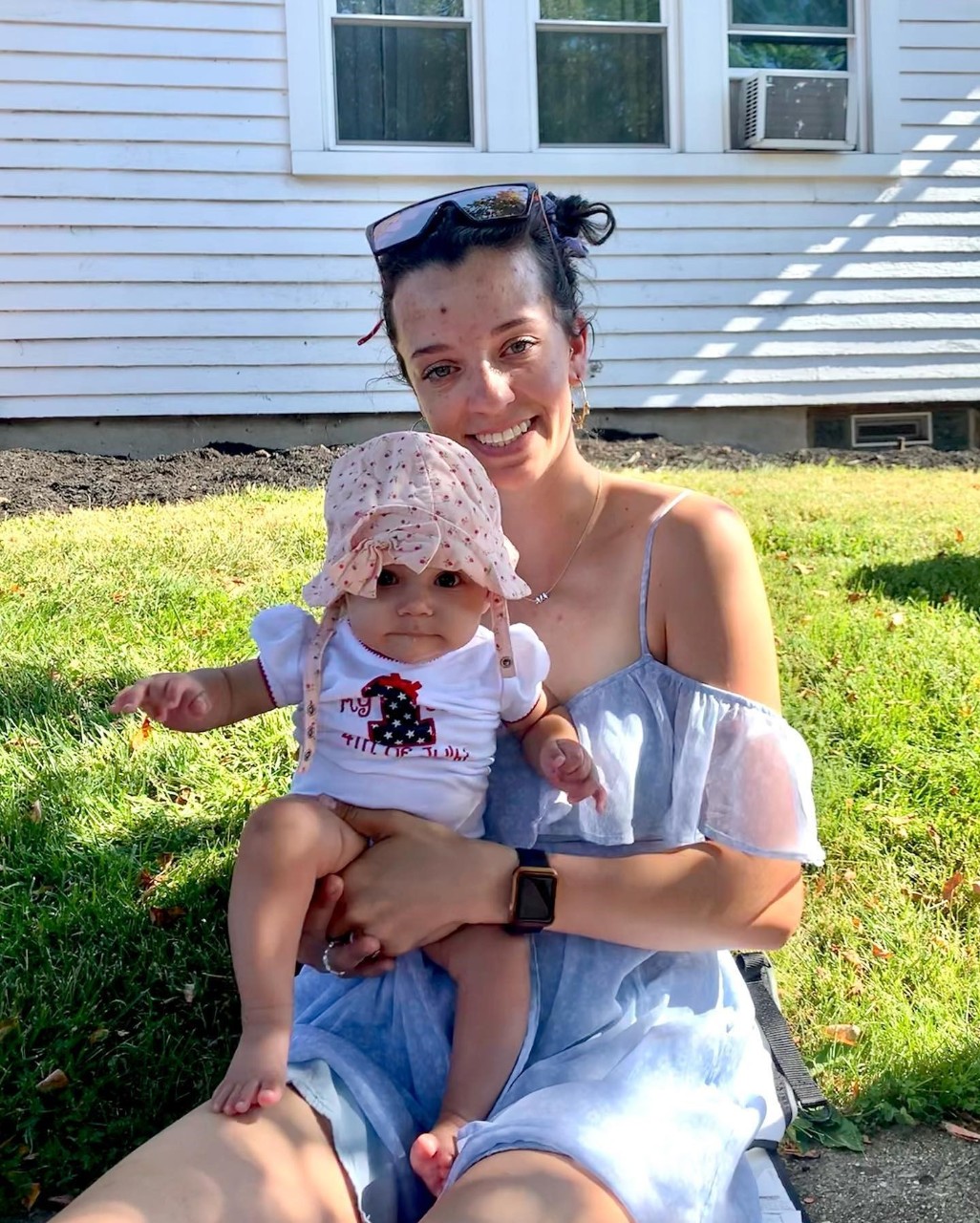 Elizabeth is just one of more than  1,000 students who visited the BCP and Resource Center during the 2021-22 academic year. The BCP is located at Clifton Campus, UC Clermont, and UC Blue Ash, making these critical services accessible to every UC student.  Students are provided with free, fresh and shelf-stable food; hygiene items; and household goods to those in need. There is also a career closet which provides students with professional clothing, and meal vouchers that can be used at campus dining halls. Students can receive To-Go Bags which can be conveniently picked up at locations across campus and the BCP Connections works with students to connect them into other campus and community resources. After more than five years of serving UC students, thousands of students have received support but there will always be another student who needs us.

To meet the needs of UC students, the BCP and Resource Center relies on generous support from donors. You can support the BCP and Resource Center today and help students like Elizabeth. "Without your help I wouldn't be where I am today — a senior in college with a beautiful, healthy 6-month-old baby girl."
Featured image at top: Elizabeth Gillepsie, A&S '23. Photo/provided
1
UC offers new social justice, Latin American studies degrees
October 7, 2020
University of Cincinnati students can now enroll to earn a Bachelor's degree in two new humanities programs: Social Justice, and Latin American, Caribbean and Latinx Studies, offered through UC's College of Arts and Sciences.
2
UC to host symposium on socially just community research
Event: March 5, 2021 9:30 AM
On Friday, March 5, The Cincinnati Project (TCP) will host its seventh-annual symposium titled "The Art and Science of Socially Just Community Partnered Research," sponsored by UC's College of Arts and Sciences and The Taft Research Center. Director of the Center for Culture-Centered Approach to Research and Evaluation (CARE) Mohan Dutta will deliver the keynote speech. Based in New Zealand, CARE is a global organization dedicated to developing community-based solutions for social change, advocacy and activism, inspired by the conviction that health is a human right. Founded in 2016, TCP unites researchers from UC's College of Arts and Sciences with community partners to benefit marginalized communities in Cincinnati, tackling economic, race, gender and health issues. Past TCP research has focused on high eviction rates in Hamilton County, resulting in city legislation to protect the rights of renters through an eviction prevention plan. In addition to the keynote speaker, the symposium will include discussion panels from area organizations such as Housing Opportunities Made Equal (HOME), the Urban League of Greater Southwestern Ohio, the Center for Closing the Health Gap, and UC faculty researchers. Topics will include ways in which community-based research can be conducted in socially just ways, in order to benefit the communities it is designed to serve. The symposium will be held virtually via Zoom from 9:30 a.m. to 1:30 p.m., and is free and open to the public. For more information or to register, please visit The Cincinnati Project.
3
UC student body leaders use platform to empower others
October 28, 2021
University of Cincinnati student body leaders have taken on a full slate of undergraduate activities, including classes, studies, Bearcats games and leading student government for UC. Elected as president and vice president earlier this semester, the students set to work delivering on their platform of diversity and inclusion, sustainability, campus spirit, mental health and accessibility.  Initiatives so far include a Mental Health Advocacy Week, a career-ready clothing drive and civil discourse training.
Debug
Query for this