UC Blue Ash and UC Smiles featured in national program
A national program to improve access to dental care for children in underserved communities across the U.S. is creating a lot of smiles at the University of Cincinnati Blue Ash College.
Not every kid has a fair chance of a healthy smile today, which can have a life-altering impact on their tomorrow. That is why the partnership between the UC Smiles program and Crest and Oral-B was initiated, and it's why the program is included as part of the Closing America's Smile Gap platform to bring dental care access, oral health products and education to kids who need it most through charitable organizations and dental professionals. Tooth decay reaches people across every mile of the country, but especially those in underserved communities, which contributes to lost sleep, missed school days and poor overall health.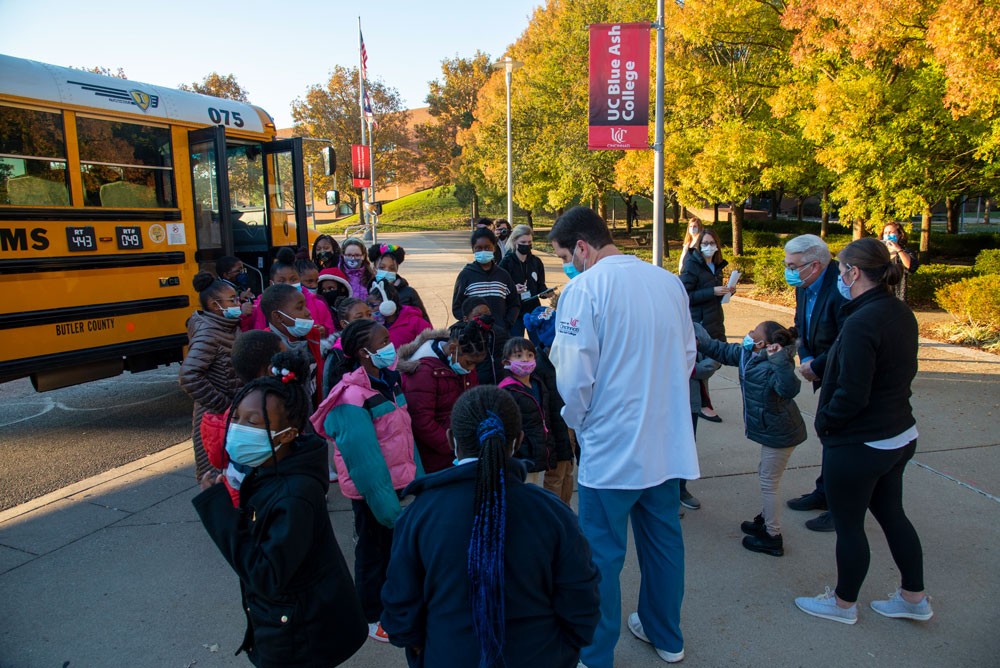 To spread awareness, Crest and Oral-B have partnered with influential YouTube filmmaker, Thoraya Maronesy, to shed light on the scale of oral health inequity in the U.S. and spotlight the impact of a healthy smile and the work of individuals aimed at closing the smile gap to make a difference in kids' and families' oral health across the country. Photos, videos and stories, including those featuring UC Blue Ash students and the UC Smiles program, have been shared on social media and through a dedicated website.
Crest and Oral-B are longtime sponsors of UC Smiles, which is managed by students, faculty and staff in the dental hygiene program at UC Blue Ash and has provided free dental care to more than 2,500 school children across Greater Cincinnati since 2010. For many of the children who participate, it is their first time visiting a dentist or dental hygienist.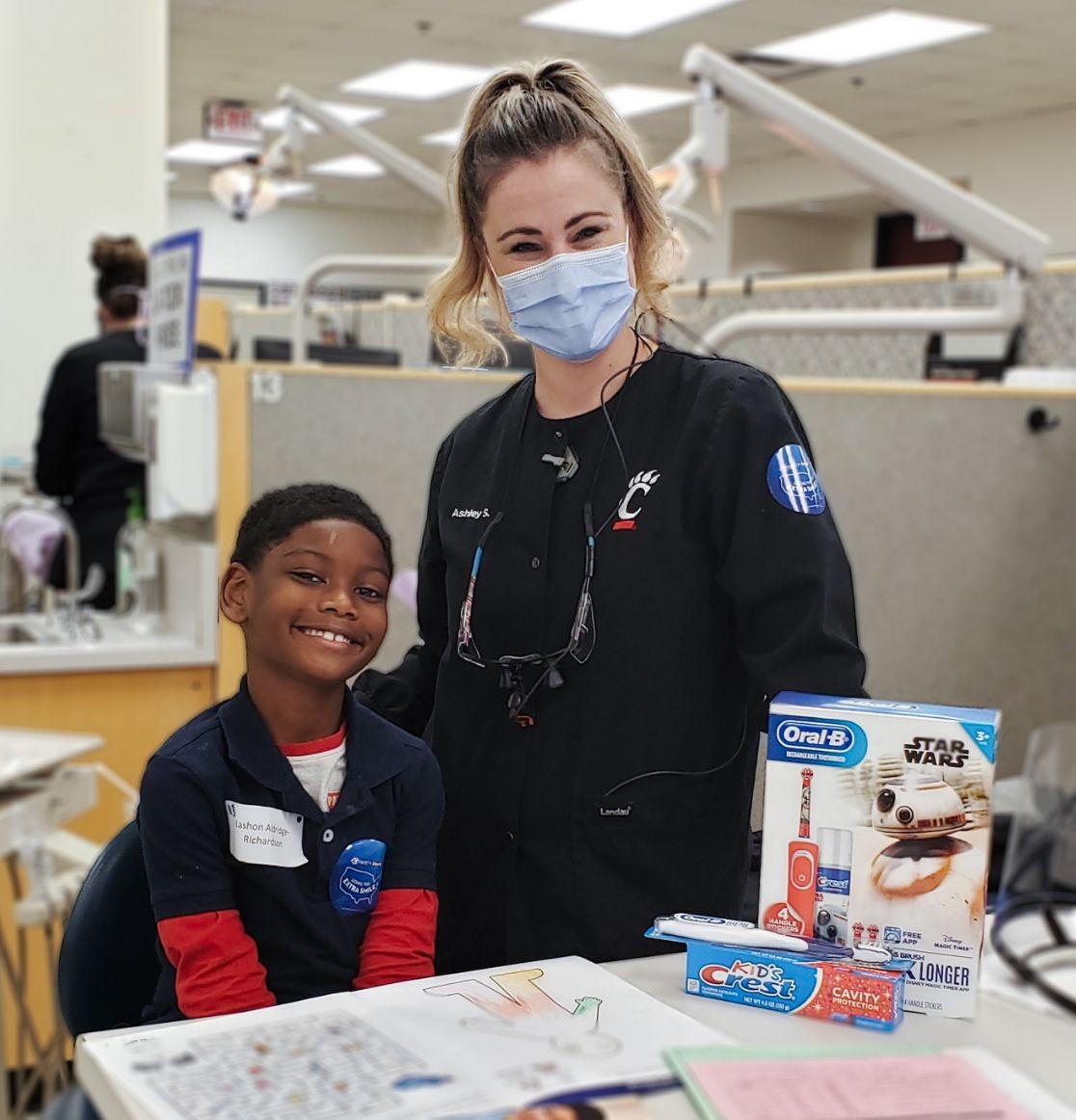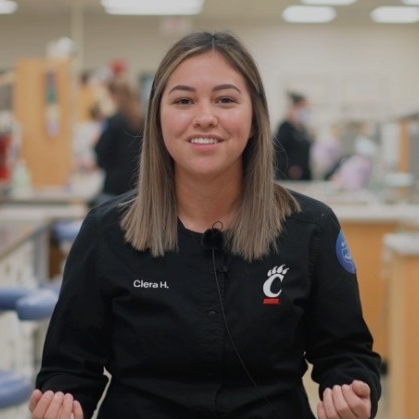 Through the partnership, Crest and Oral-B provide product and monetary donations for UC Smiles. The gifts are used to provide toothbrushes, toothpaste, floss and a backpack for each child who participates in a UC Smiles event, and to purchase new equipment for the UC Blue Ash Dental Hygiene Clinic.
"The generous support from Crest and Oral-B is the primary reason we are able to sustain our amazing UC Smiles program," says Robin Lightner, PhD, dean of UC Blue Ash College. "They are tremendous partners that have been very instrumental in helping our dental hygiene team increase access to dental care for underserved communities in Greater Cincinnati. The program also helps train our students and inspires them to give back in their careers as dental hygienists."
UC Blue Ash students, faculty and staff who are featured in some of the footage for the national program are thankful for the experience and proud to see that the work they are doing could inspire more efforts to increase access to dental care.
"It has been very exciting for our dental hygiene program and UC Smiles community service initiative to be a part of the Closing America's Smile Gap program," says Luke Burroughs, UC Blue Ash dental hygiene program director. "We are honored that UC Smiles was used as a model for other programs seeking to bring oral care to underserved children and adolescents across the country."
Featured image: A student from Rockdale Academy checks out her smile at a UC Smiles event.
About UC Blue Ash College
UC Blue Ash College is a regional college within the University of Cincinnati. It offers one of the best values in higher education with access to a nationally recognized UC education in more than 50 degree and certificate programs, as well as tuition that is about half of most colleges and universities. The college is located on a scenic 135-acre wooded campus in the heart of Blue Ash, Ohio. To learn more, call 513-745-5600, visit us online, like us on Facebook or follow us on Twitter and Instagram.