UC Blue Ash professor publishes research about reducing smartphone usage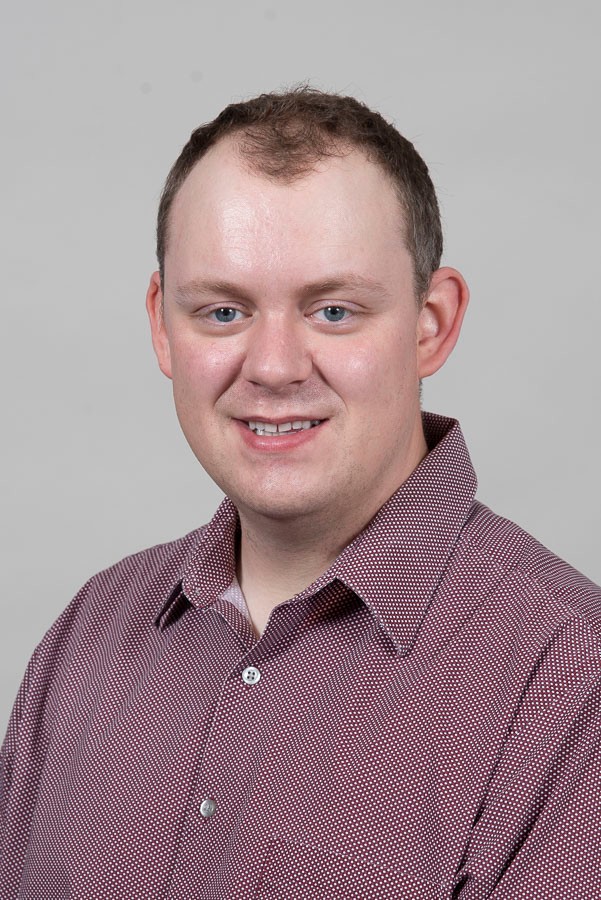 Research conducted by a University of Cincinnati Blue Ash College professor shines some light on how colors impact the amount of time individuals spend scrolling through their phones. Alex J. Holte, PhD, assistant professor of psychology at UC Blue Ash, was the lead author of a published study examining the correlation between smartphone usage in college-age students and combating overconsumption of screen time by removing the colors from their screens.
"I read that individuals are drawn to bright, saturated colors and thought the color itself might contribute to an individual's technology use," says Holte. "If you look at all top applications, they all use bright colors. My thinking was scrolling on Instagram probably isn't going to be as much fun when in black and white."
In one study, Holte found the efficacy of grayscale, an accessibility feature most smartphone brands offer, contributed to a reduction of smartphone use by an average of 39 minutes per day among a group of approximately 220 students. In a follow-up study by Holte and his collaborators, of the nearly 135 participants who changed their displays to grayscale, many saw a significant decrease in screen time as well as their anxiety levels.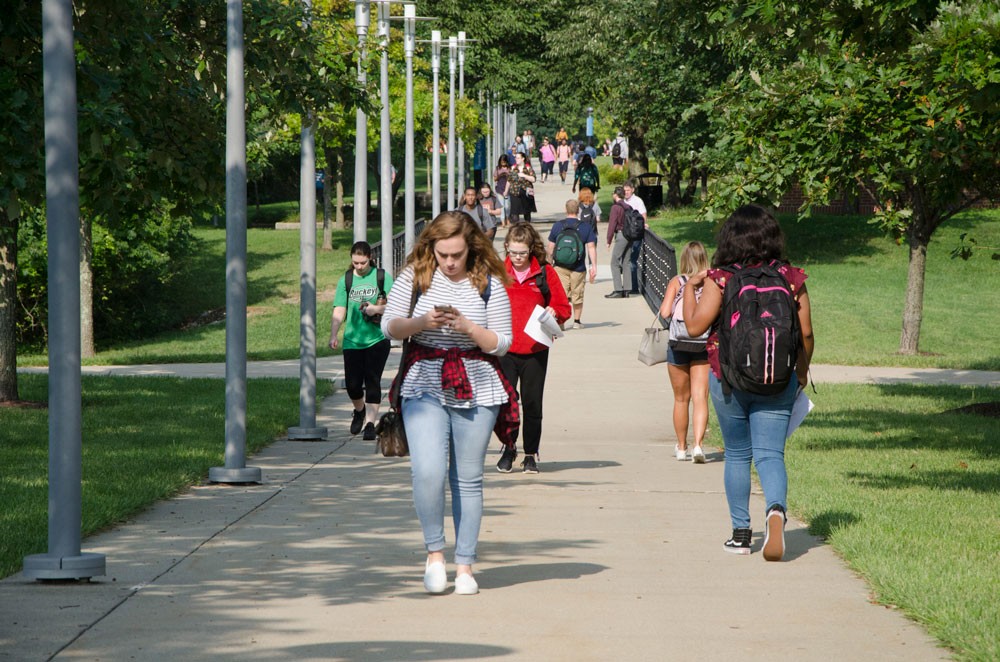 "My main takeaway of the study is if you do find your smartphone negatively impacting your life, switching your phone to grayscale may be an effective way for you to possibly curb your smartphone needs. But as technology continues to become an essential part of everyday society, more research needs to be done," says Holte.
Holte plans to continue researching variable influences of smartphone utilization, including the emotional response of FOMO (Fear of Missing Out) among college students and whether it can be considered an antecedent of smartphone use.
He also plans to have UC Blue Ash students take part in future research activities.
"It's one thing I'm very interested in. From my background as an undergraduate researcher, student involvement in such opportunities is a lot different than learning the content from a textbook. I wouldn't be doing what I am without those experiences," says Holte.
About UC Blue Ash College
UC Blue Ash College is a regional college within the University of Cincinnati. It offers one of the best values in higher education with access to a nationally recognized UC education in more than 50 degree and certificate programs, as well as tuition that is about half of most colleges and universities. The college is located on a scenic 135-acre wooded campus in the heart of Blue Ash, Ohio. To learn more, call 513-558-9495, visit us online, like us on Facebook or follow us on Twitter and Instagram.
1
A UC first: Enrollment tops 48,000
August 18, 2022
The University of Cincinnati anticipates record enrollment as classes begin Monday, Aug. 22, with a projected 48,300 students — a 3% increase over last year. It will mark nearly a decade of continuous growth of a student body that increasingly reflects the university's core values.
2
Pioneering new targeted treatments
June 10, 2022
The University of Cincinnati's Pier Paolo Scaglioni, MD, has received a $1.5 million National Cancer Institute grant to continue research into the roles of the KRAS gene and lipids in lung cancer.
3
Trial examines combo immunotherapy for treatment-resistant...
June 4, 2022
The University of Cincinnati's Thomas Herzog, MD, is presenting a poster describing a new immunotherapy trial for platinum-resistant ovarian cancer, called ARTISTRY-7, at the American Society of Clinical Oncology (ASCO) Annual Meeting in Chicago.
Debug
Query for this