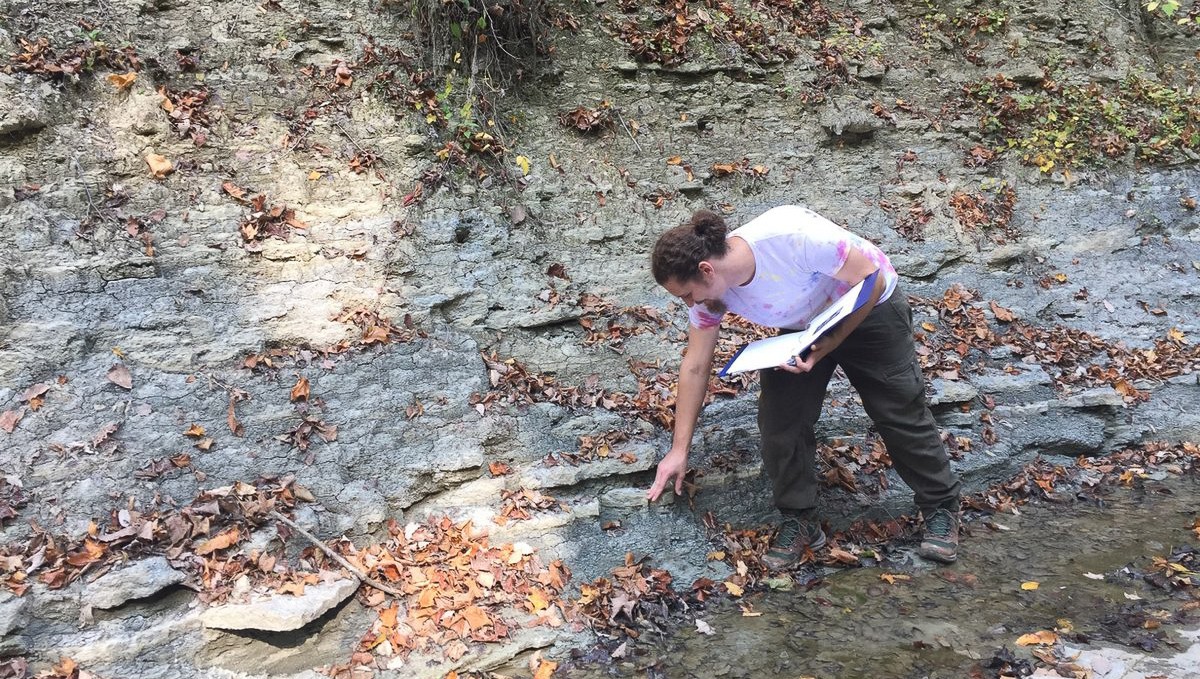 UC student says ancient invasion can inform wildlife conservation
A&S student presents study to Geological Society of America
We might be inclined to think of invasive species as a modern problem of our own creation or carelessness.
But a University of Cincinnati graduate student says ecosystems around the world have had to contend with new invaders for hundreds of millions of years.
Ian Forsythe studies geology in UC's College of Arts and Sciences. In his latest work in UC's Department of Geosciences, he examined the fossil record to examine how one well-known invasion of animals impacted surrounding animals in the vast shallow seas that covered the Midwestern United States during the Late Ordovician Period.
"We are a catalyst for these things today. But these biotic invasions happened in the past, too," Forsythe said.
Forsythe presented his findings in October to the annual conference of the Geological Society of America.
We have really incredible fossil deposits here. It's an amazing natural laboratory.
Ian Forsythe, UC geology student
Just how he can study changes in species over time is a testament to the amazing fossil record left behind from the Ordovician. Ohio, Indiana and Kentucky were covered in a salty sea filled with starfish, crinoids, brachiopods and other mollusks.
Today, it's hard to find a rock in any southwest Ohio creek that doesn't bear evidence of these ancient marine fossils. Paleontologists from around the world come to Cincinnati to study its fossils.
"We have really incredible fossil deposits here. They're globally exceptional," Forsythe said. "The quantity of fossils gives us an awesome window to the past. It's an amazing natural laboratory."
Forsythe said one well-known phemonenon called the Richmondian Invasion about 446 million years ago brought a myriad of new species into contact with each other in these shallow seas.
But unlike some invaders like brown tree snakes that have wiped out entire populations of birds in places like Guam, the ocean invaders did not cause widespread extinctions, Forsythe said.
Instead, the native species were generalists that didn't need specialized habitats or food requirements and were able to adapt and make room for the newcomers, he said.
"Generalists are more successful during invasions because they can contract their niche to accommodate novel competitors," he said.
Since the invaders were low on the food chain, they didn't cause a widespread disruption, he said.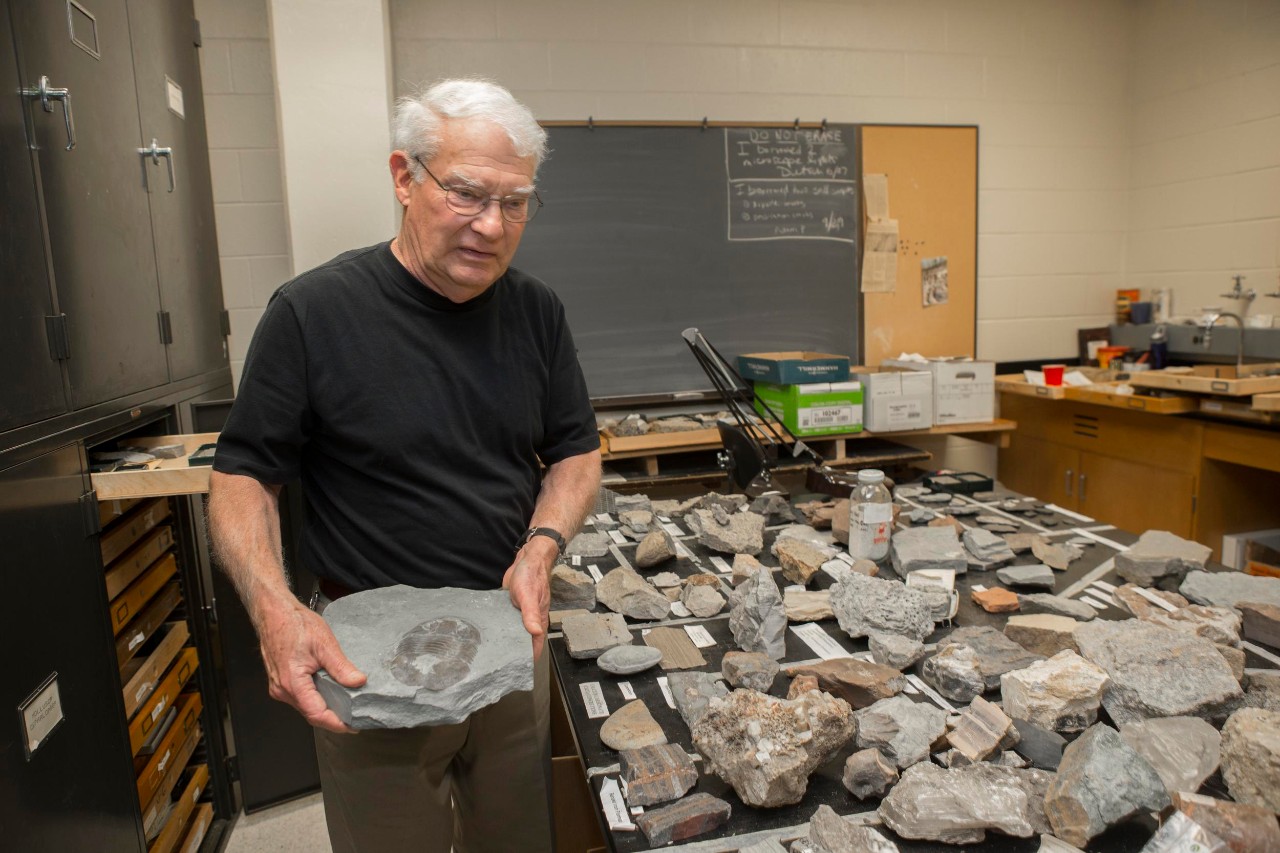 Forsythe began the project at Ohio University in the lab of Alycia Stigall, now a professor at the University of Tennessee in Knoxville.
"The Richmondian invasion is one of the most intensively studied fossil invasion events in terms of ecosystem and species impacts," Stigall told the Geological Society of America. "But Ian's work is truly groundbreaking; he was able to examine changes at the community level at a very fine temporal level of a few thousand years and relate this directly to changes in sea level and the timing of the invaders' arrival."
Still, there is a lot we can learn about the resilience of today's ecosystems by studying these changes millions of years ago, Forsythe said.
"That's what drew me to invasion science. It's a big issue today with so many outstanding questions," he said. "We can't answer how these things play out in longer timescales without a long data set."
Forsythe said invaders higher on the food chain present a greater existential threat to native species, particularly those with specialized dietary or habitat needs.
"It's a guiding principle for what imperiled species might require attention first," Forsythe said.
Featured image at top: UC graduate student Ian Forsythe studied Ordovician Period fossils in the Tristate to understand how a surge in new species affected native animals more than 440 million years ago. Photo/Provided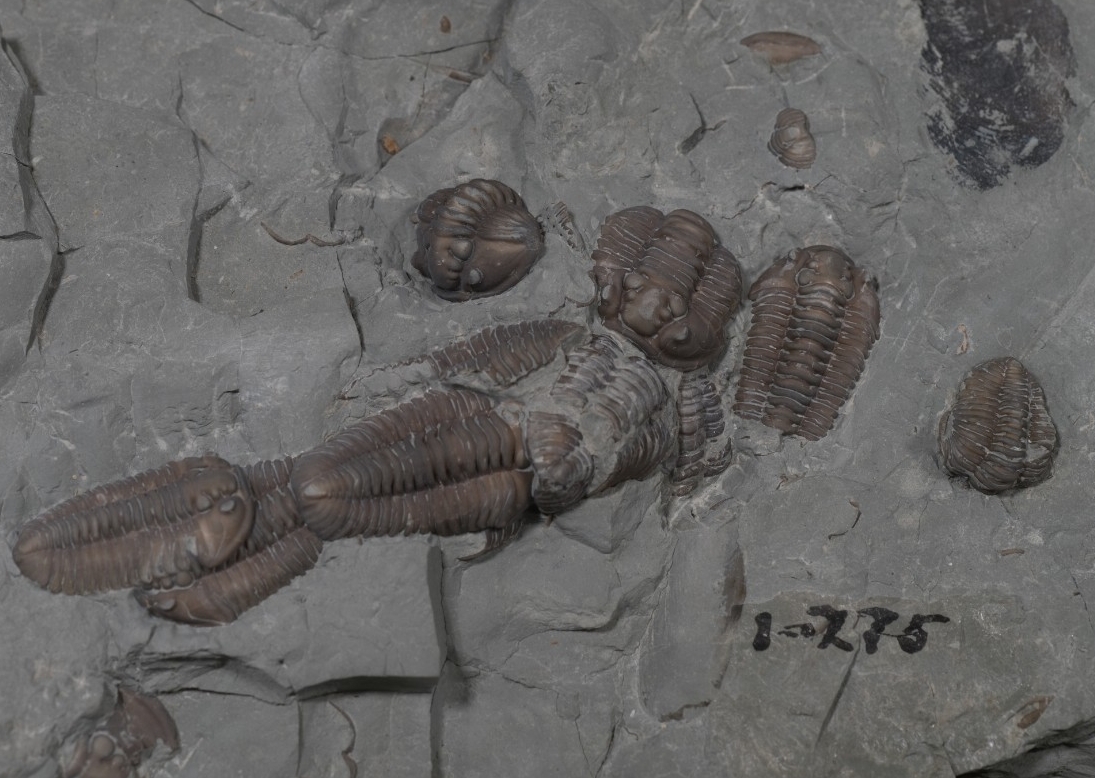 Next Lives Here
The University of Cincinnati is classified as a Research 1 institution by the Carnegie Commission and is ranked in the National Science Foundation's Top-35 public research universities. UC's medical, graduate and undergraduate students and faculty investigate problems and innovate solutions with real-world impact. Next Lives Here.
1
What is UC's 4 + 1 program?
December 4, 2023
You may be a UC student thinking about taking your education to the next level — UC's College of Arts and Sciences has a pathway to help you do just that. A&S has no fewer than 15 five-year programs — from biological sciences to Spanish to psychology — where you can earn both your bachelor's and master's degrees in just five years, versus the traditional six-year track. The Bachelors and Master's 4 + 1 Program is designed to increase your marketability and deepen your understanding of the subject matter. And in an increasingly competitive job market, you may want to investigate an additional year of study.
2
Clifton Court Hall grand opening garners detailed media coverage
September 20, 2023
The University of Cincinnati celebrated the opening of Clifton Court Hall on Tuesday, Sept. 19, with a ribbon cutting, attended by approximately 200 administrators, faculty, staff and students. The event was covered by multiple media outlets.
Debug
Query for this