Finding the perfect fit at UC
Eniayo Olawoye, MSN '22, has known since high school that her future was in healthcare. As a student volunteer at a local hospice, her sole duty was to visit with patients. "The patients had a few months or weeks to live," Olawoye recalls. "Even though I felt I did so little, the patients were so appreciative and happy to have me there. I experienced the importance of providing care for someone in a vulnerable state."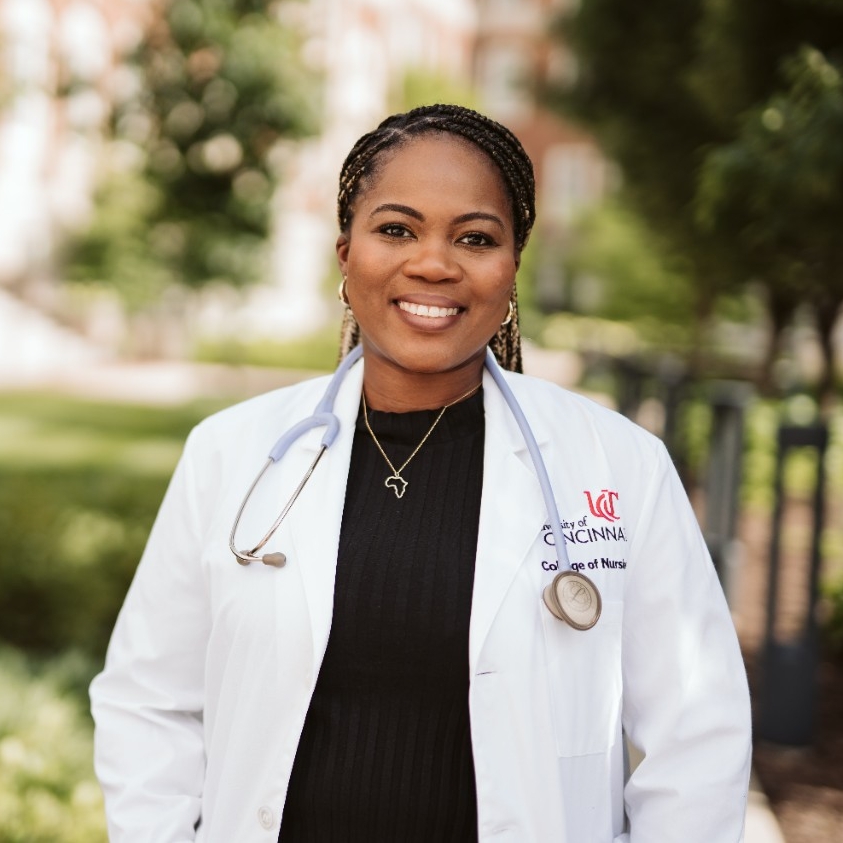 For Eniayo (pronounced En-KNEE-eye-O) Olawoye (Oh-la-WOH-yay), that was only the beginning. She went on to volunteer at a hospital in her hometown, Silver Spring, MD., where she was eventually hired as a nursing assistant. While working with and being mentored by nurses, she says, "I witnessed the beauty of the nursing profession from so many talented and dedicated nurses."
While completing her undergraduate degree in biology, Olawoye researched master's programs in nursing. After discovering UC, she knew it was the perfect fit. With support from multiple scholarships, Olawoye feels "grateful and blessed" to have been supported by the donors who fueled her education. "I feel they are every bit a part of my success," she says. 
At UC, scholarships change lives  
Her scholarships, she says, have enabled her to focus on her academic work, take part in community health initiatives, and serve on diversity and inclusion committees within the College of Nursing.
"I wouldn't be here without the scholarships," says Olawoye. "I am so grateful."
In addition to taking traditional nursing courses, Olawoye has taken courses in nursing leadership. "It has been an amazing experience so far," she says. "I'm excited to utilize what I've learned about nurse leadership because I can apply those skills early on into my practice as a new graduate nurse."
One of Olawoye's biggest challenges was a good one. She enjoyed her classes so much that she had difficulty deciding which field of nursing to pursue; "My pediatrics professor is so amazing that I'm sold and confident that I'll work in peds. But then I take community nursing with an awesome professor and think, oh, maybe I'll do public health. The professors are incredible and make nursing so exciting to learn. They inspire you to want to do it all."
Olawoye eventually settled on a career in pediatric nursing, and she plans to remain in Cincinnati following graduation. In addition to providing patient care, she plans to continue serving the community as an advocate, whether through health policy or nursing policy.
As a first-generation student, she knows she is setting an example. "I have a lot on my shoulders," she says. "My family is looking to me to succeed. While I am doing it for myself, of course, to create my own legacy, I also want to be an example to my younger siblings, family members, and the future generation of students like me. As a first-generation student in America, you can live out your dreams and there are so many opportunities out there to achieve success."
Featured image at top: Proctor Hall. Photo/provided.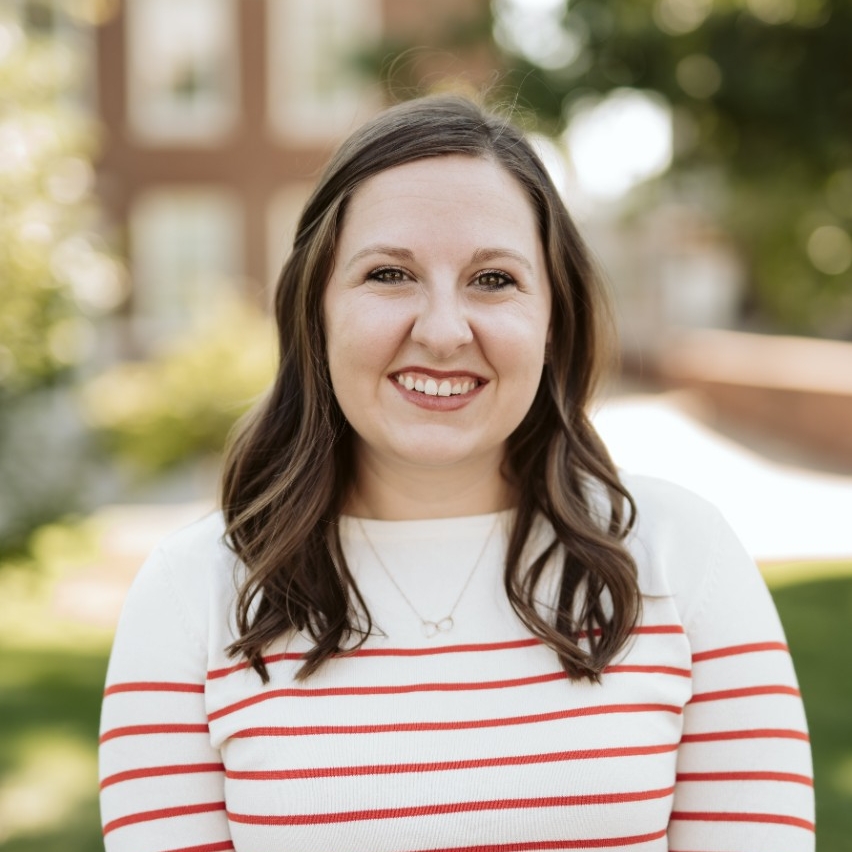 Mackenzie Overmyer, DAAP '19
Assistant Director of Digital Engagement
1
Uplifting stories help #UCtheGood
July 16, 2020
UC Marketing + Communications gathers recent uplifting stories to help the community focus on the good during coronavirus pandemic.
3
UC sets CCM student on the road to success
November 1, 2022
Vincenzo Volpe, DMA '23, who grew up in Cuyahoga Falls, Ohio, says his dream of attending UC's College-Conservatory of Music would not have been possible without the scholarships that UC donors so generously support.
Debug
Query for this