Alumni Spotlight: Jade K. Clark, MA CCC-SLP
During National Allied Health Week, we're interviewing CAHS alumni who are making a difference
We sat down with some of our alumni who are currently working in allied health during National Allied Health Week. See what they are up to today and how their UC degree helped them get there.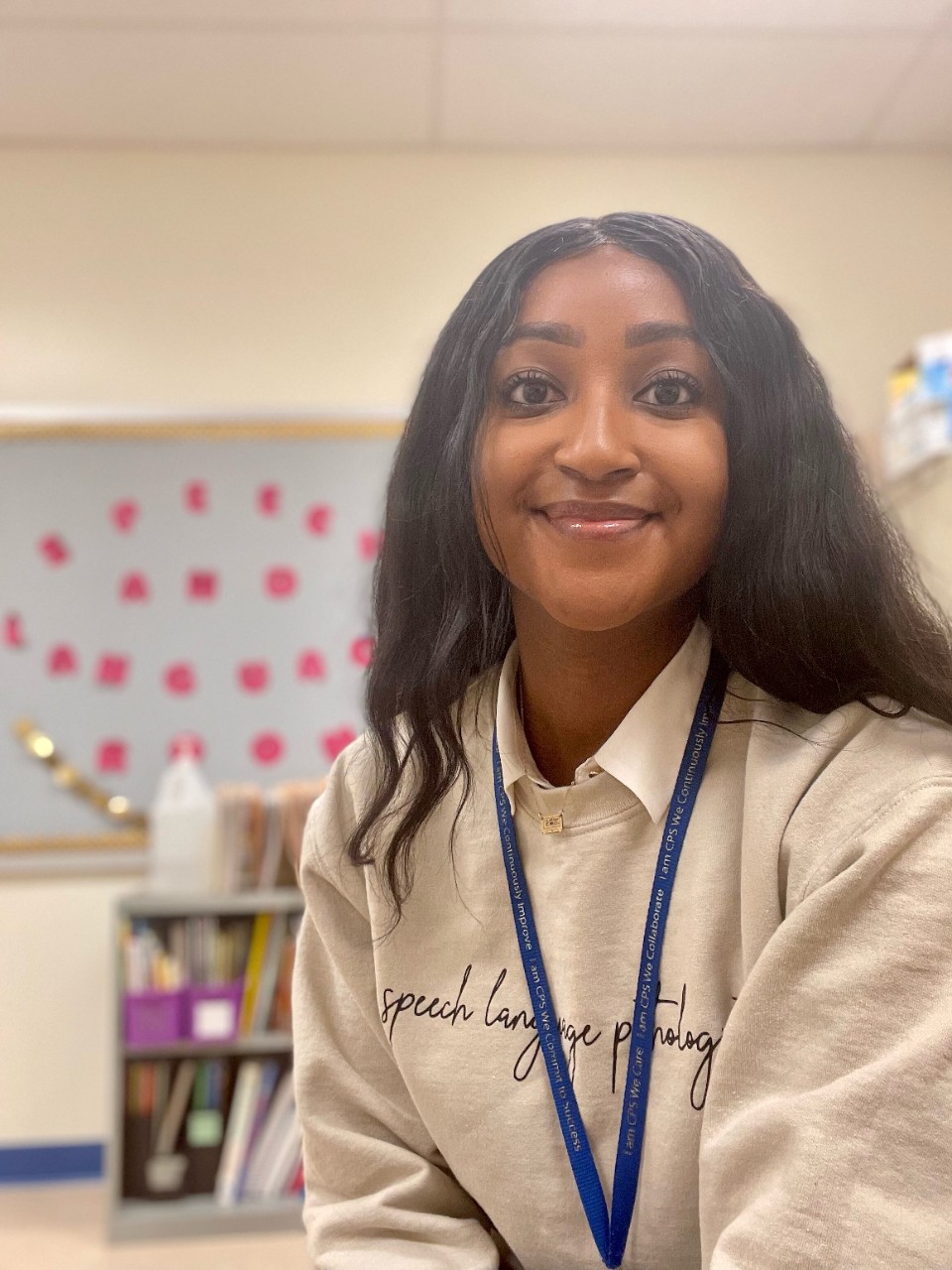 Name: Jade K. Clark, MA CCC-SLP,  '17, '19
Current Title: Speech-Language Pathologist 
Current Employer: Cincinnati Public Schools
Programs graduated from: Communication Sciences & Disorders (now Speech Language Hearing Sciences) & Speech Language Pathology (MA) 
How did UC prepare you and set you up for success in your career?
While I was an undergraduate and graduate student at UC, in addition to my classes, I had the opportunity to participate in various research projects, practicum and volunteer experiences, as well as attend state and national conferences which all exposed me to the depth of communication disorders and, specifically, the responsibility of the SLP. These experiences equipped me with the knowledge I have on, not only how to treat and diagnose communication disorders, but how to serve on an interdisciplinary team, how to counsel a family, how to recognize and respect difference vs disorder, and how to provide culturally responsive, family-centered care. I am forever grateful for my time at UC and still remember and use nuggets of wisdom given to me by my professors and supervisors.
What do you love most about being a Speech-Language Pathologist?
I love my students! I love being able to build relationships with them and their families and witness their growth and progress year after year. Being able to instill in them those foundational language and speech sound production skills and watch them put them into use while having fun in therapy brings my heart so much joy! 
What encouragement or advice can you offer to fellow professionals in your field or others looking to enter the profession?
Being an SLP, in any setting, is not always easy. Being in a service provider field, we give so much of ourselves and bear a lot of responsibility. It is easy to be hard on yourself in this field because we care so much and are constantly wondering if we are doing enough to support our clients.
My advice is to be kind and patient with yourself (especially when you're first starting out!), know that you will NEVER have all the answers, have an SLP Buddy you can bounce ideas off of, and, most importantly, listen to your clients and families-there is so much to be learned from them!
Anything else you'd like to share on your career path, current employment, fun projects you've worked on, etc.?
This year I am having a full-circle moment as I am now supervising a UC CSD graduate student! I think it's important for us as SLPs to support our soon-to-be SLPs on their journey, not only for their professional development, but to challenge our thinking and therapy practices. It has been a truly rewarding experience!
Celebrate Allied Health Week with us! 
National Allied Health Week is celebrated during the first full week of November each year. Learn more about how we're celebrating National Allied Health Week.