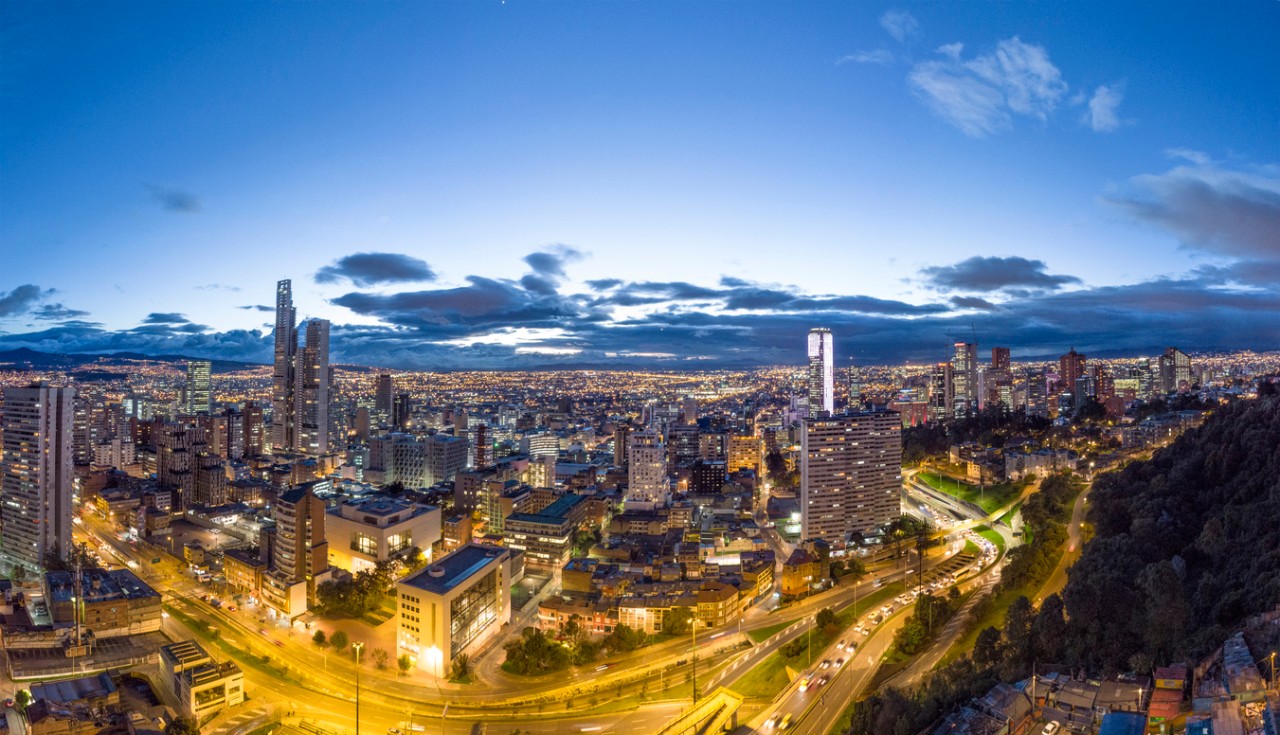 M&A Attorney Juanita Acosta credits the UC Law LLM program for her success
For Merger + Acquisition attorney Juanita Acosta ('20 LLM), her Cincinnati Law LLM degree was a jumpstart to job hunting and to starting her career. As part of the College's LLM pandemic class, says Acosta, her degree enabled her to have a truly different profile when she was job hunting. "It allowed me to find a job during a time when it was close to impossible to do so," she says. From working for a multi-national insurance company to, today, managing M&A and corporate issues for her current firm, Acosta is able to live the dream she imagined for herself—thanks to the LLM degree.
When Acosta completed her Cincinnati Law LLM coursework in 2020, she returned to her home country, Colombia. Her job search led her to Chubb, an American insurance company headquartered in New York with operations in Colombia. She worked within their legal department handling corporate, regulatory, commercial and compliance matters.
"I would draft the contracts with their suppliers, draft assembly and board resolutions, handle communications with the Colombian Financial Superintendent, as well as administer their risk matrix."
Though she enjoyed the work, she always knew she wanted to be in a position to impact society in a larger way. "I am a big believer that companies in general provide welfare, as they are the main job generators and the main taxpayers. So, I wanted to be in any area of law that would allow companies in Colombia to grow as they are able to pay more taxes and create more jobs."
That is a reason she transitioned to her current role as a junior attorney at the law firm Brick Abogados, where Acosta focuses her work on M+A transactions and everyday corporate issues. "I feel very happy and fulfilled working in the field I am currently working in."
…[I'm] working on the same team with business professionals, investment bankers, financial advisors, and accountants, which is a great learning opportunity.
Juanita Acosta'20 LLM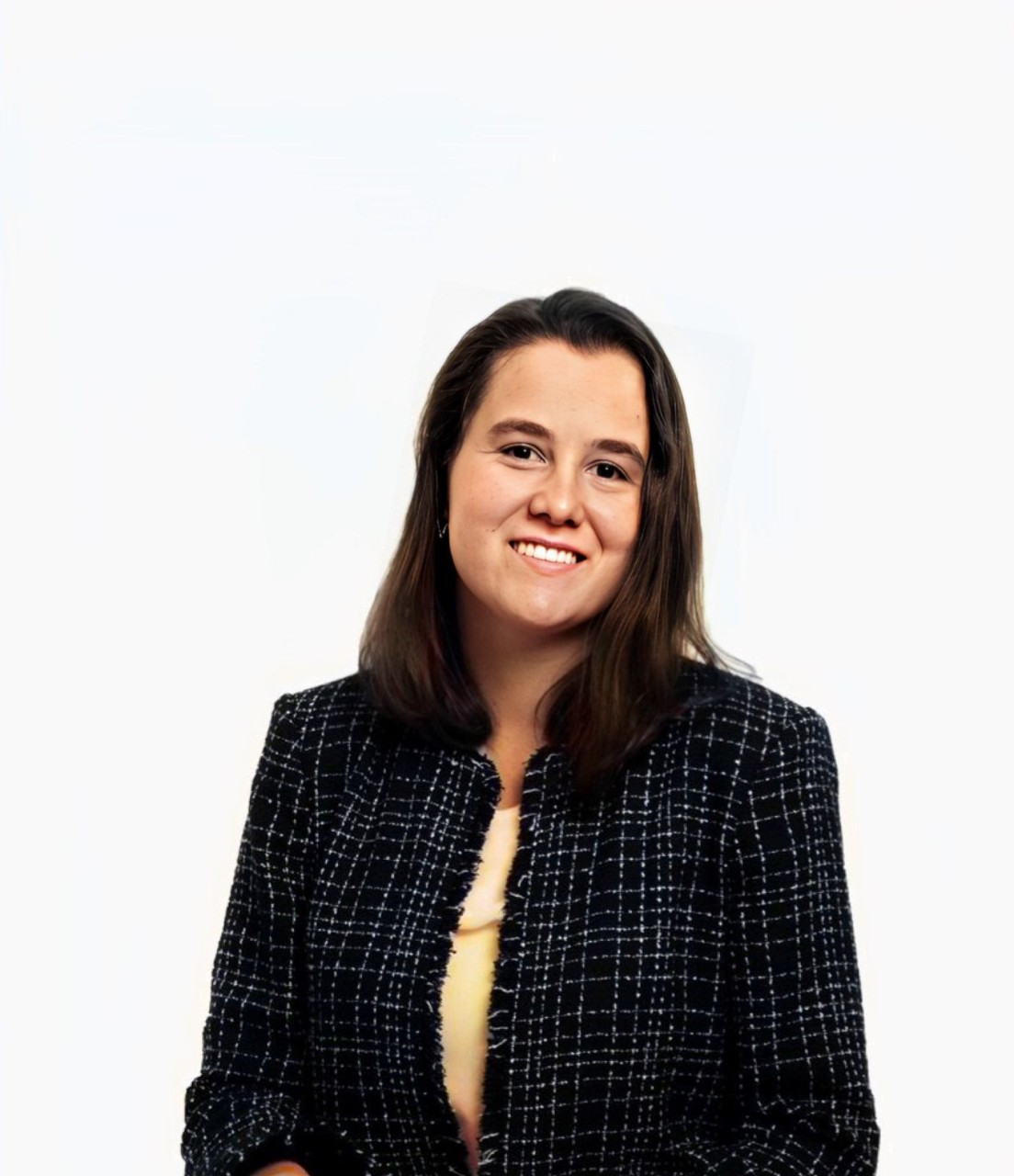 As part of her work, Acosta counsels her clients on legal issues that may arise from a merger or acquisition transaction. "This means [I'm] working on the same team with business professionals, investment bankers, financial advisors, and accountants, which is a great learning opportunity. It challenges me to think outside of the legal scope when I am drafting any legal document, and think about business, tax, finance, accounting, and currency exchange matters. This, in turn, allows me to be a more integral attorney."
Once the transaction is completed, she and the team handle day-to-day matters for the acquired company, "such as drafting resolutions from meetings of their corporate governance organizations, drafting contracts with their clients and suppliers, and resolving any doubts their local in-house legal team may have."
Acosta says that the LLM degree helped her learn to handle a variety of clients. "I do not only handle American clients, but also several non-Latino clients," she says. "The multi-cultural background I was exposed to during the LLM helped me handle Arab, European, and Asian clients.  Aside from allowing me to have a great legal English base—as I have been trusted to draft very complicated legal documents in English—I also understand the professional culture outside of Latin America. Therefore, I know how to handle myself in any professional environment regardless of where in the world I am. That was very much aided by the number of cultures I was exposed to during the LLM [experience]."
Because of her strong interest in business, Acosta choose the business law concentration at Cincinnati Law. She came to the program due to its dual degree program with the Pontificia Universidad Javeriana. She strongly feels that it made sense from a financial, professional, and educational standpoint. "It was a great investment. It allowed me to find a job fast, to be different, to have the experience of living in a different country, and to acquire skills that I put to use every day."
Acosta says she enjoyed her time in Cincinnati Law's LLM program. "My favorite classes were corporations and corporate finance with Professor Bai, securities regulation with Professor McMahon, and contracts with Professor Houh."  She also participated in the Entrepreneurship and Community Development Clinic (ECDC) fellows' program, working with local small companies to learn the nuances of business. "It was a great experience and prepared me for the work I am doing today."
But she's not done with her schooling. "Since I did my LLM very early in my career (before finishing undergrad) I [can now] think outside the legal world when deciding what my next step in education is going to be. … I am thinking [of waiting] several years to enter an executive MBA program. I would not have had the opportunity to wait a few years to enter into a different graduate program if I had not done the LLM because I would be rushing to enter into a graduate program right now."
When asked what counsel she'd give to someone just beginning the LLM program, Acosta shares this advice. "Go out there and take advantage of all the participation opportunities provided by the law school and the university. It is a great opportunity to find your passion and vocation."
[The LLM program] allowed me to find a job fast, to be different, … and to acquire skills that I put to use every day.
Juanita Acosta'20 LLM
Cincinnati Law's LLM Program is celebrating its 10th anniversary. The Master of Laws in U.S. Law program is designed to introduce internationally trained lawyers to the U.S. legal system. Graduates of the LLM program are better able to represent U.S. clients and are more prepared for negotiations and litigation with U.S. parties. LLM students can focus on any of our nine Professional Pathways, as well as participate in a number of fellowship opportunities with the Ohio Innocence Project and through the Urban Morgan Institute for Human Rights. Graduates go on to various post-graduation careers such as lawyer, judge, business professional, consultant, banker, and more.
Lead photo: Business district in Bogota, Colombia, courtesy of istockphoto.com.
Juanita Acosta photo: provided
2
International Jurist highlights UC Law's LLM Program
August 17, 2021
Cincinnati Law's LLM program was named to the International Jurist's honor roll for value and law school experience in the publication's recently released Best LLMs Programs Issue. Cincinnati Law was one of the few schools to earn distinction in more than one category.
Debug
Query for this