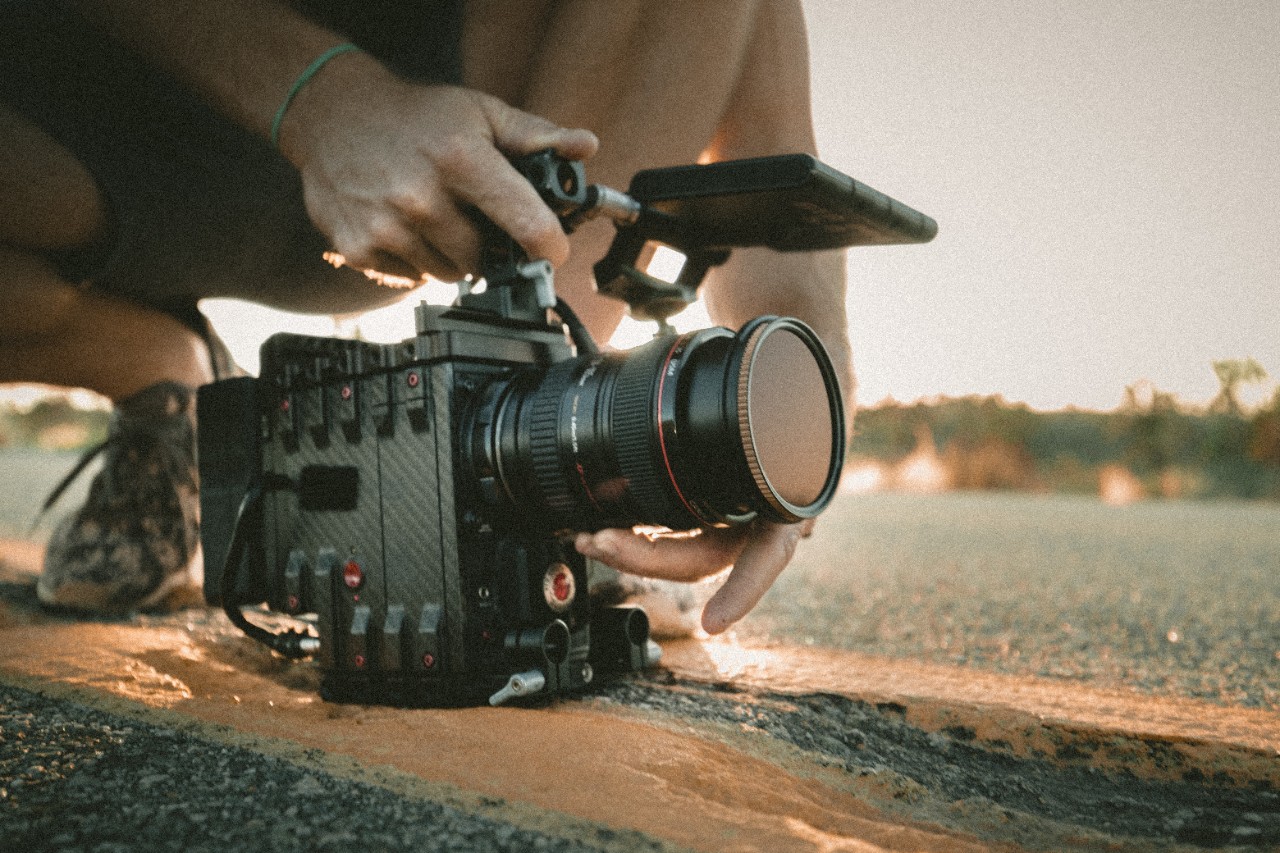 UC students plan documentary in Eastern Europe during the war 
Digital media collaborative majors map out way to capture art during conflict
As global media descend on Eastern Europe to cover Russia's war in Ukraine, two University of Cincinnati students are planning to cover the region from a different angle.
Hunter Shallcross and Tanmay Srivastava, both digital media collaborative majors in UC's College of Arts and Sciences, have planned a trip to multiple European countries to film a documentary titled "The Edge of Chaos." The trip is scheduled for May of 2023.

The pair became friends through their passion for film, and soon started partnering on projects. Last February, Shallcross and Srivastava became interested in the way culture and art are changing in countries on the edge of Europe due to the war and decided to develop the idea into a documentary.

"Everybody is flocking to Eastern Europe to document what is going on. We want it to show the artistic side," says Shallcross. "The shots, the camera angles, and the narrative we want to tell about relationships and personal issues that go beyond war."

They began pitching their documentary idea to various professors and making any connections they could to bring their idea to life. Last May, they even attended the Cannes Film Festival, to get some firsthand film experience, while networking with people there.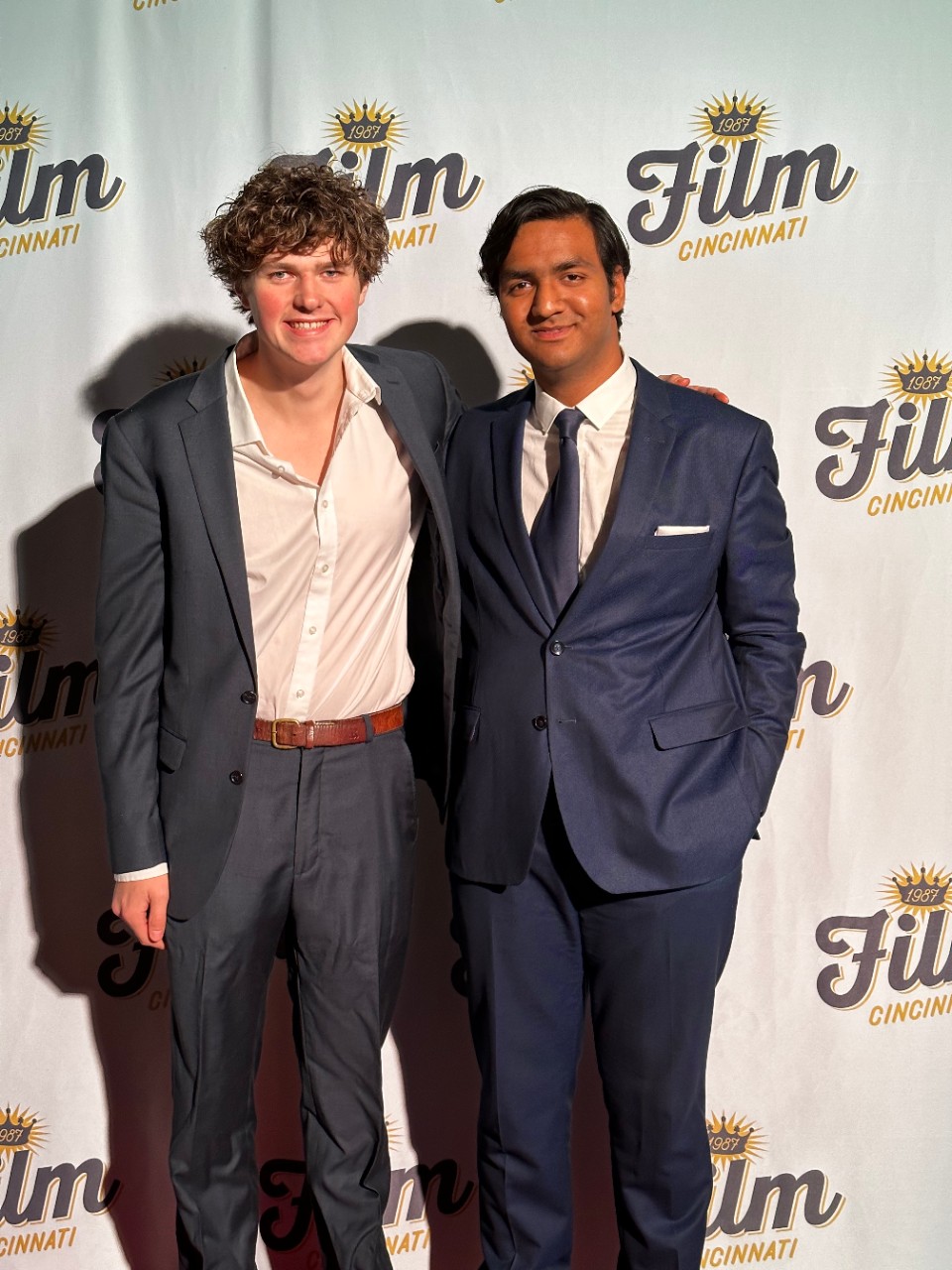 The first faculty member to help them with their plan was Michael Gott, professor of film and media studies. Gott encouraged them to apply for the Taft Undergraduate Enrichment Award scholarship, which they were later granted. The scholarship supports students pursuing projects that help them get hands on experience with their field outside of the classroom. The scholarship puts emphasis on student traveling beyond classroom study.
The official trip will consist of them traveling from the most north Baltic state, Estonia, and down the border of Ukraine, through Latvia, Lithuania and Poland. With the trip taking them close to the Ukrainian border, they hope to interview people who grew up in the former Soviet Union.

"One thing A&S helped with is that the professors are really good leaders, and they are really good at what they do," says Srivastava. "My interest in this research was encouraged by interacting with Dr. Sunderland."

Not only do the two students appreciate help from Gott, but also from professor of history Willard Sunderland. With extensive scholarship in Russia and the Soviet Union, Sunderland helped the students plan out their map for the trip. 

"My area of expertise is Russian history, and I've traveled and lived for long periods in the different parts of Eastern Europe and the former Soviet Union," says Sunderland. "In talking with Tanmay and Hunter, I shared some of my understandings of the borderland region they'll be exploring. It's a complicated place. 

"Numerous peoples and cultures, lots of connections between the different groups but also deep grievances and contested memories. The borders of the region have also changed considerably over time. It's important to have an appreciation of these complexities."

Shallcross and Srivastava plan to use smaller camera equipment so that the filming process is less intrusive. They want to examine each area's individual characteristics and artistic values outside the war.

"It's a direct cinema opportunity on the edge of a chaotic regime, hence why it is called the Edge of Chaos," says Shallcross. "We are very ambitious. Not only will the film itself be interesting but the idea of undergraduate students flying to a border makes it stand out."
Featured image at top: Person makes adjustments to camera. Credit/Jakob Owens for Unsplash.
By Hayley Garr
Student Journalist, Marketing and Communication, College of Arts and Sciences
artscinews@ucmail.uc.edu
1
UC offers new social justice, Latin American studies degrees
October 7, 2020
University of Cincinnati students can now enroll to earn a Bachelor's degree in two new humanities programs: Social Justice, and Latin American, Caribbean and Latinx Studies, offered through UC's College of Arts and Sciences.
2
UC to host symposium on socially just community research
Event: March 5, 2021 9:30 AM
On Friday, March 5, The Cincinnati Project (TCP) will host its seventh-annual symposium titled "The Art and Science of Socially Just Community Partnered Research," sponsored by UC's College of Arts and Sciences and The Taft Research Center. Director of the Center for Culture-Centered Approach to Research and Evaluation (CARE) Mohan Dutta will deliver the keynote speech. Based in New Zealand, CARE is a global organization dedicated to developing community-based solutions for social change, advocacy and activism, inspired by the conviction that health is a human right. Founded in 2016, TCP unites researchers from UC's College of Arts and Sciences with community partners to benefit marginalized communities in Cincinnati, tackling economic, race, gender and health issues. Past TCP research has focused on high eviction rates in Hamilton County, resulting in city legislation to protect the rights of renters through an eviction prevention plan. In addition to the keynote speaker, the symposium will include discussion panels from area organizations such as Housing Opportunities Made Equal (HOME), the Urban League of Greater Southwestern Ohio, the Center for Closing the Health Gap, and UC faculty researchers. Topics will include ways in which community-based research can be conducted in socially just ways, in order to benefit the communities it is designed to serve. The symposium will be held virtually via Zoom from 9:30 a.m. to 1:30 p.m., and is free and open to the public. For more information or to register, please visit The Cincinnati Project.
3
UC student body leaders use platform to empower others
October 28, 2021
University of Cincinnati student body leaders have taken on a full slate of undergraduate activities, including classes, studies, Bearcats games and leading student government for UC. Elected as president and vice president earlier this semester, the students set to work delivering on their platform of diversity and inclusion, sustainability, campus spirit, mental health and accessibility.  Initiatives so far include a Mental Health Advocacy Week, a career-ready clothing drive and civil discourse training.
Debug
Query for this