Engineering student works to ensure responsible use of AI
Lynn Pickering is a current Fulbright scholar at Ghent University
University of Cincinnati aerospace engineering doctoral student Lynn Pickering is using fuzzy logic to create an artificial intelligence structure that is fair, usable and understandable for humans. This is called explainable artificial intelligence. Pickering is a recipient of the Fulbright Ghent University Award and was named Graduate Student Engineer of the Month by UC's College of Engineering and Applied Science.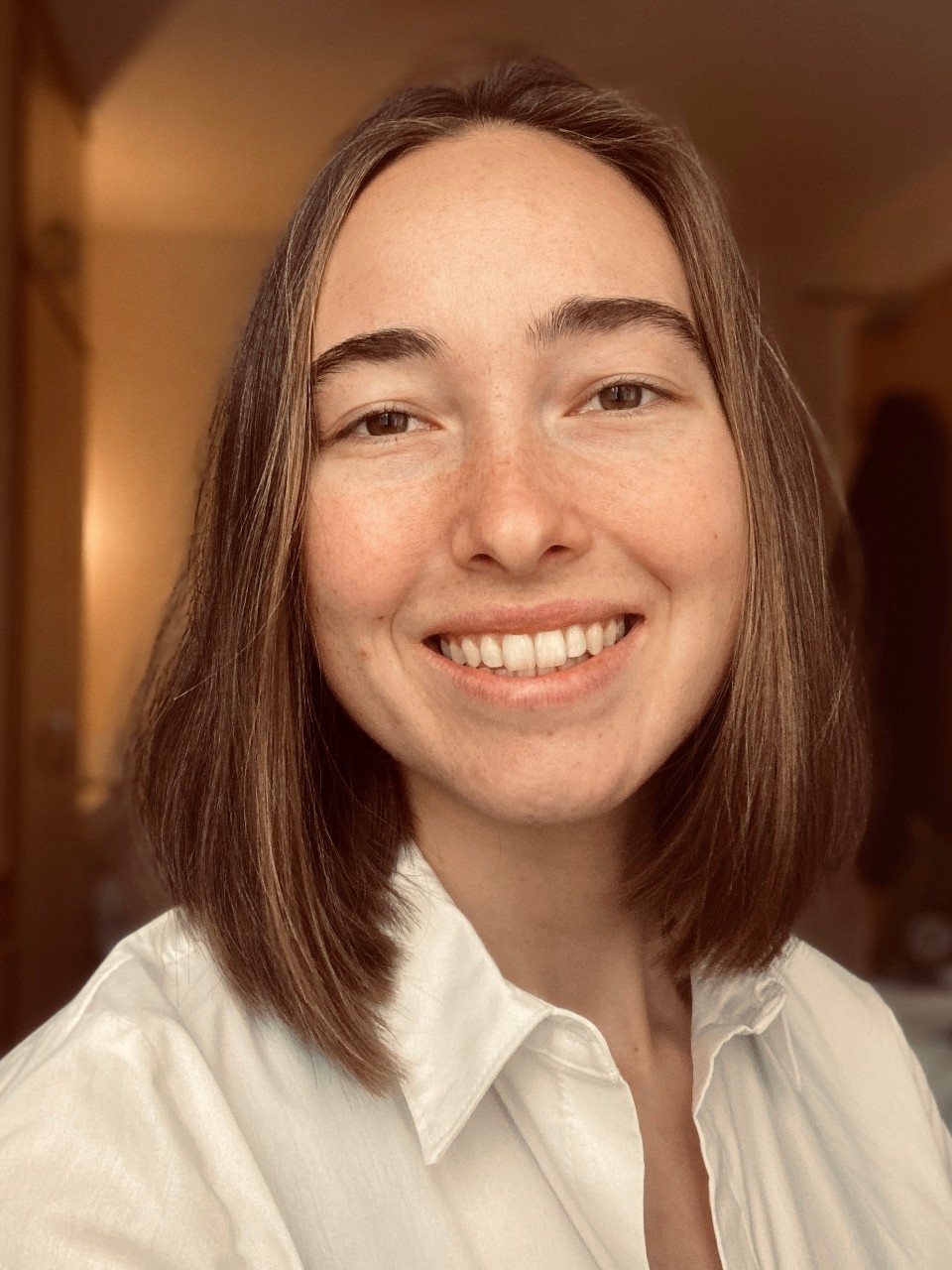 Before I knew what I wanted to do with my life, I was strongly motivated by a desire to live outside of the United States and be exposed to people with diverse backgrounds. My interest was influenced by growing up with a German mother and visiting relatives in Germany often. I chose to go to the University of Cincinnati for my undergraduate degree in aerospace engineering so I could participate in the excellent co-op program, including opportunities for international co-op.
As an undergraduate, I had the opportunity to do research in the field of artificial intelligence with aerospace engineering professor Kelly Cohen, which changed my trajectory. I was incredibly passionate about the research we were doing and the potential impact. Dr. Cohen, despite being an aerospace engineer, also applies his methods to biomedical and other diverse engineering applications. I chose to continue my graduate education at UC with Dr. Cohen, fascinated by the promise of fuzzy logic.
Why did you choose your field of study?
When I was younger my dad had his pilot's license for small two-seat airplanes, and I went flying with him often. I remember the feeling of excitement when the plane would lift off the ground and the earth would fall away. My love of flying and drive to understand the complex mechanisms in an airplane led me to major in aerospace engineering. 
Describe your research work. What problems do you hope to solve?
My research focuses on using fuzzy logic to create genetic fuzzy systems  in engineering applications to explain their final outputs to the user as Explainable Artificial Intelligence systems. Explainable AI provides a transparent and interpretable explanation to a human on how it made a decision or prediction.
Without AI providing the reasoning behind its decisions, AI cannot be trusted to make decisions. Fuzzy logic takes advantage of the imprecision of the real world that other computing methods avoid and is transparent in its calculations as its rules are in linguistic form, readable and understandable by humans. Genetic algorithms can be used to train these fuzzy systems, creating a genetic fuzzy system.
For example, many might welcome the use of AI applications and be inclined to believe that it is comparable to an unbiased calculator, however, that is not the case.
Let's use the example of AI job application screening. Here, AI is given the resumes of those currently working in a position, as well the resumes of those the company determined unfit for the position in the past. Based on this data, the AI learns to filter out new job applicants for the position.
Any biases that were shown by the company's human recruiters will now be learned by the AI. In 2018, Amazon ended its use of an AI recruitment tool after it was discovered the AI was downgrading job applications listing women's colleges or other women's clubs after being trained primarily using men's resumes. If explainable AI was present here, it would have caught this bias immediately. Through my research, I hope to make AI work for humans and ensure it is used responsibly. 
What are some of the most impactful experiences during your time at UC?
I had the amazing opportunity to co-op in Munich, Germany, with Bayrische Motoren Werke (BMW) and Gulfstream in Savannah, Georgia. I was also able to present the Bell XV3 Aircraft at the National Museum of the United States Air Force in Dayton, Ohio for the Science Channel series "Impossible Engineering." I pushed myself far out of my comfort zone and had a great time! Relative to my research, I have also presented at the North American Fuzzy Information Processing Society Annual Conference. It is really inspiring to see what others are working on in the fuzzy logic field and receive feedback on my research. This upcoming year, UC is hosting, and I am looking forward to helping the organizing process and ensuring another great conference. 
I am also an organizer and co-founder of the Explainable Fuzzy AI student competition that has been held at UC since 2020. This competition is open to all students across the world, and introduces the concepts of fuzzy logic and explainable AI to students in a fun competition.
What are a few of your accomplishments of which you are most proud?
One of my biggest accomplishments is my selection for a Fulbright Research grant at Ghent University in Belgium. With this, I will live and research in Ghent, Belgium for the 2022-23 academic year working closely with Kelly Cohen on the project I designed. The Flanders region of Belgium has a major AI research program that has four major challenges for AI researchers to tackle. At the very center of the first grand challenge, AI-driven data science, is trust, explainability, human-in-the-loop, and ethical AI which includes privacy and fairness. This view of AI aligns with my views exactly, and the opportunity to attend the regular meetings and seminars that center around this challenge is an amazing growth opportunity for me this year. 
I was recently awarded the Belgian American Educational Foundation fellowship to continue my research into trustworthy AI for the 2023-2024 academic year.
Featured image at top: Lynn Pickering appeared on the TV show "Impossible Engineering." Photo/Science Channel.
1
Aerospace engineering student encourages women in her field
June 15, 2021
Rachel Wiggins, aerospace engineering doctoral student at the University of Cincinnati, is testing a rotating detonation engine that is smaller and more efficient than existing combustion engine technology. Outside of her research work, Wiggins launched Women in Flight, a student organization that fosters a supportive environment for women in aerospace and aviation fields. She was named Graduate Student Engineer of the Month by the College of Engineering and Applied Science.
2
Engineering student makes sense of waves
July 9, 2021
When Parikshit Boregowda, mechanical engineering doctoral student at the University of Cincinnati, is staring at ocean waves crashing into the shore, he's thinking about the problems he can solve through better modelling methods to study the motion of fluid.