Simply Medicine: UC research investigates smart watches as a way to detect atrial fibrillation
UC researcher describes study that could lead to more personalized treatment
The University of Cincinnati is part of a multimillion-dollar grant from the National Heart, Lung, and Blood Institute to study a strategy to prevent stroke in patients with atrial fibrillation or AFIB. The trialinco rporates the use of an app on Apple Watch to monitor an irregular heartbeat to reduce patients' reliance on blood-thinning medication.
Richard Becker, MD, professor of medicine in the UC College of Medicine and lead investigator of the trial at UC, was interviewed about the research for the weekly radio program Simply Medicine.
"AFIB is the most common irregularity of the heart rhythm. It's where the top chambers of the heart beat very, very fast," said Becker. "The thing we worry about most with atrial fibrillation is it's predisposition to strokes and there are about a million strokes in the United States per year as the result of AFIB."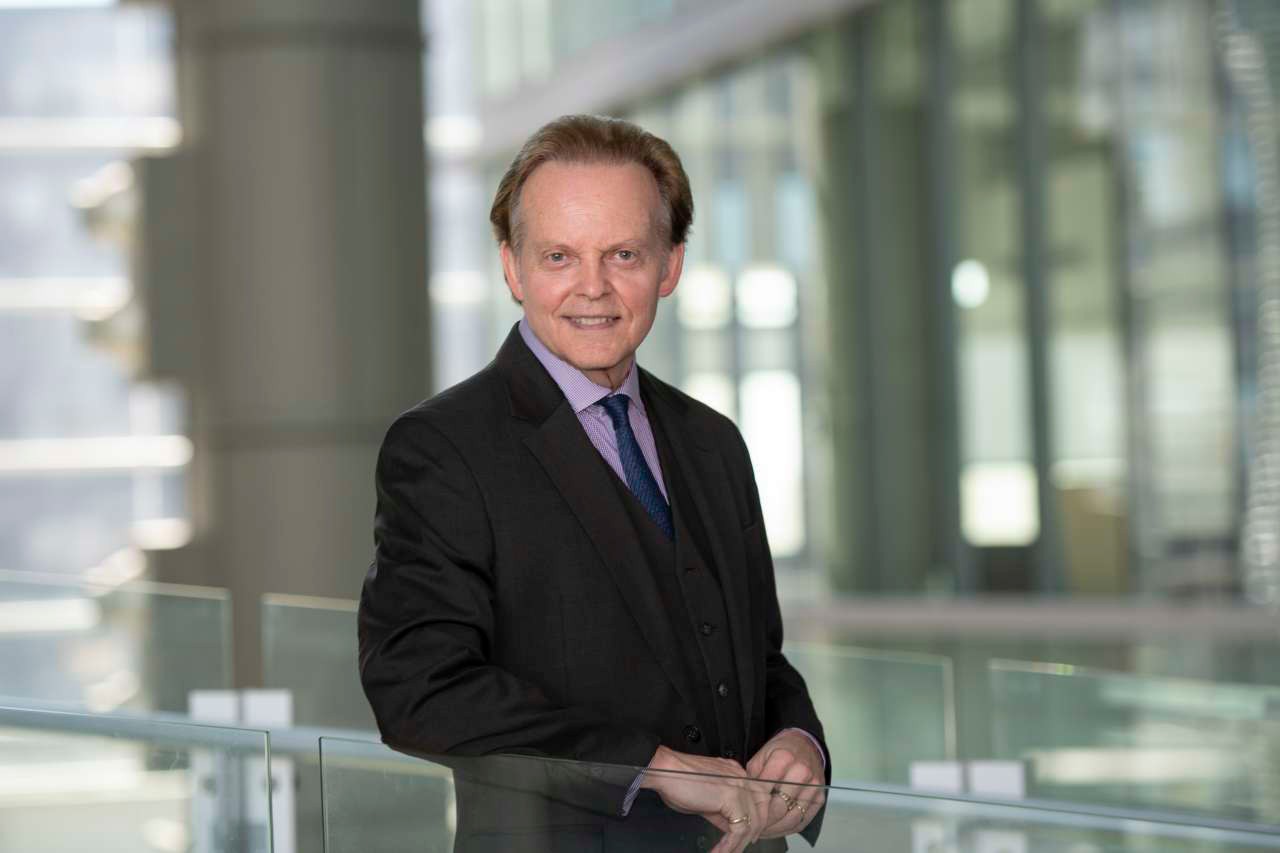 Becker told Simply Medicine that 50% of the time, a person with AFIB doesn't not have symptoms, so therefore, they are not aware they have it and it goes untreated. This study aimed to find out if  a wearable device, such as a smart watch, can be used to detect atrial fibrillation.
"This trial of 5,500 individuals with atrial fibrillation will test two groups," Becker said. "One group will have continuous medication with a blood-thinning medicine. The other group will have an Apple Watch and when it detects atrial fibrillation, it will notify the person. The person will take a blood-thinning medicine for the next 30 days, and if there are no recurring episodes of atrial fibrillation, they will stop the medicine." 
Becker said the intent is to use the blood thinning medicine only when it will be most beneficial, but not to use it at a point where it wouldn't offer benefit.
"This is the first trial of its kind using a wearable and I think that it's the beginning of things to come where we can truly personalize and use precision-based medicine, and in this case it's with atrial fibrillation," he said. 
Listen to the entire interview here. Segment starts at the 3:45 mark in the link. 
Local 12 News also highlighted the research. Watch the Local 12 story.
Read more about the UC research on wearables and stroke prevention here. 
Next Lives Here
The University of Cincinnati is classified as a Research 1 institution by the Carnegie Commission and is ranked in the National Science Foundation's Top-35 public research universities. UC's graduate students and faculty investigate problems and innovate solutions with real-world impact. Next Lives Here.
2
Fox 19: Taking care of your heart
February 1, 2021
University of Cincinnati cardiologist Richard Becker, MD, says heart disease remains the leading killer of American women and men even though the COVID-19 pandemic was responsible for a spike in deaths during periods of 2020. Dr. Becker reminds residents during American Heart Month to practice good heart health.
3
Everyday Health: Does chest pain always mean a heart attack?
November 28, 2022
The American Heart Association (AHA) says that chest pain accounts for more than 6.5 million emergency room visits each year in the United States, plus nearly 4 million outpatient visits. While not all episodes of chest discomfort turn out to be life-threatening, chest pain is the most common symptom of a heart attack in adults of all ages, so it needs to be taken seriously. In a story posted by Everyday Health, Richard Becker, MD, of the UC College of Medicine is one of the experts quoted.