DAAP international students conquer industry-leading companies
Bearcats from England, Spain and Venezuela share their path to success in industrial design, fashion
Moving away from home to study in a foreign country can be bittersweet, but it doesn't have to be. With the right mindset, an experience like studying abroad can be life-changing.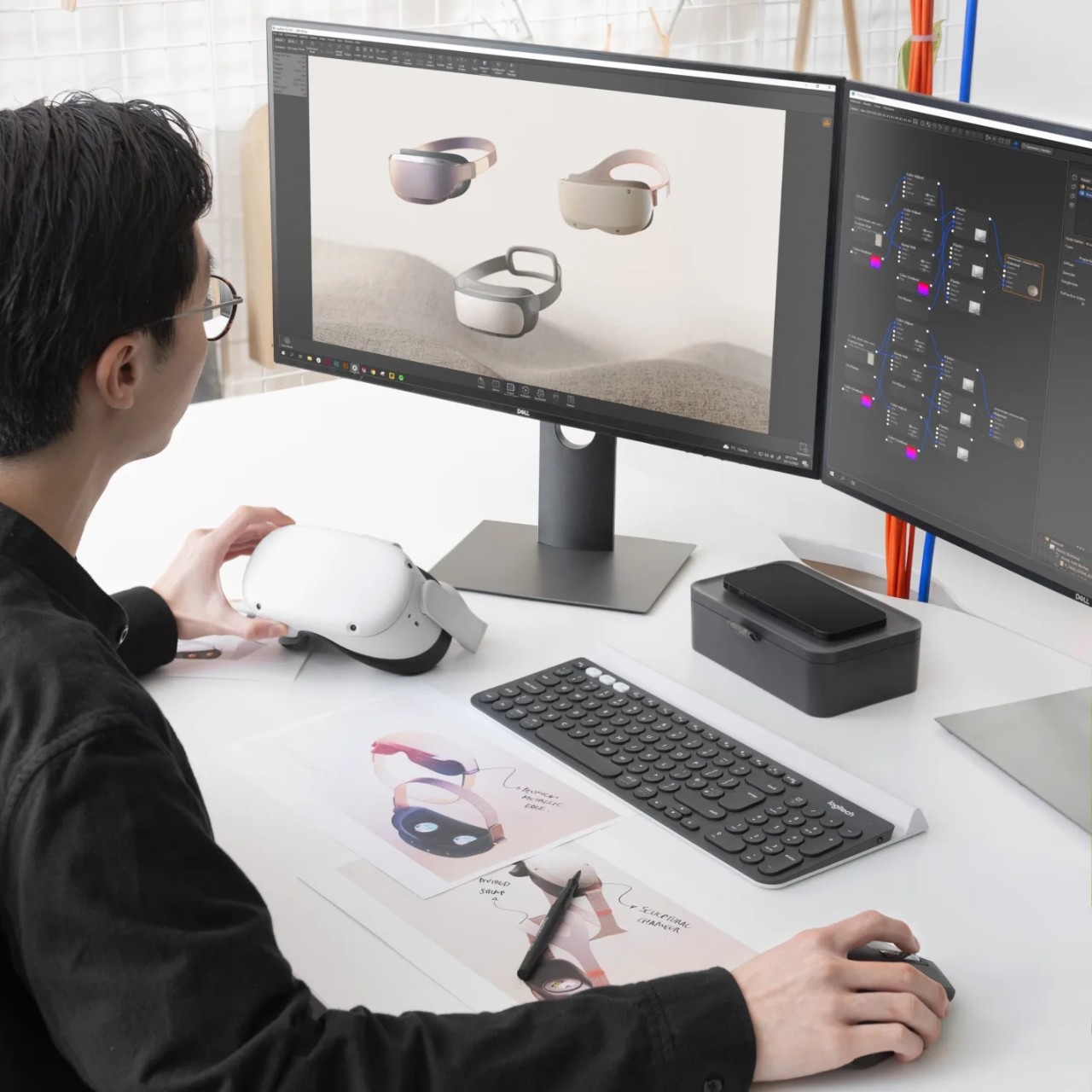 Angus Chung, a University of Cincinnati (UC) industrial design graduate, maximized his learning with every internship and co-op during his time at the College of Design, Architecture, Art and Planning (DAAP). Chung graduated from UC's industrial design program in 2018 and is employed by LAYER, an award-winning design studio based in London, U.K. He has worked on several projects for international brands such as Samsung and Bose, as well as completed multiple internships.
Chung viewed each of those opportunities as unique.
"For each internship, you're at a different stage. As you grow as a person and as a designer, each one you do can give you a different take on it," Chung said. "I'm always grateful for all the opportunities that I've been given, and I've been fortunate enough to be part of it."
Like Chung, Fabian Hoogendijk, a fourth-year industrial design student, and Daniela Blanco, a third-year communications student with a minor in fashion studies, are international role models at DAAP. They have maximized their learning experiences by having a beginner's mindset, as well as growing personally and professionally.
These students from around the world are grateful for the opportunities that DAAP has offered to them and will continue to offer them well into their careers. 
Offering opportunities not found elsewhere
Chung's decision to attend UC DAAP was largely due to attending DAAPcamps in 2012 from England. As one of the first-ever international students, he began to dream of attending DAAP as a full-time student. This decision was one that Chung was happy with. He believes it provided him with opportunities he couldn't have had elsewhere.
"I'm raving about DAAP and my decision so much because I think without it, I wouldn't be where I am today," Chung said. "DAAP was the vehicle for me to learn that much earlier, which gives me that much more confidence to keep up on the path where I see myself going."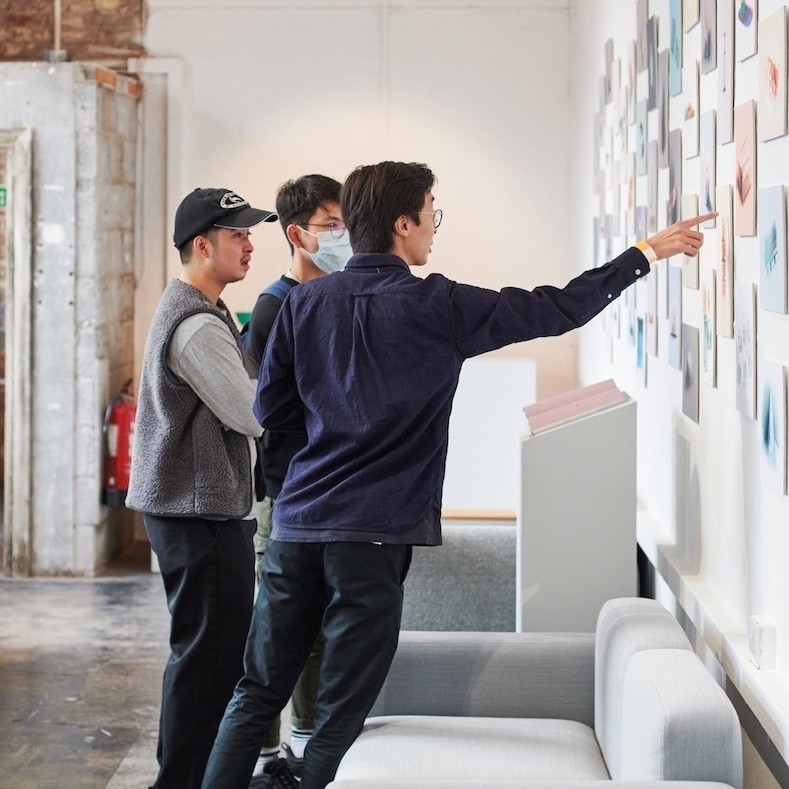 But Chung's story started even before attending DAAPcamps. Chung took the initial step of contacting UC professor Peter Chamberlain, who has been teaching industrial design students at the university for 16 years and happened to be in London for a conference when Chung reached out to him. Chamberlain was one of Chung's first points of contact when starting out at DAAP. 
"I was at a conference in England," Chamberlain said. "He and I met, and he showed me around London, and I had dinner with him.
"I had some great conversations with him even before he entered our program. I've never had that experience with any other students. It was just sort of serendipity, the fact that I was at that conference, and he happened to be from London and happened to reach out to me."
After DAAPcamps, Chung was determined to attend UC. He did everything to make it happen. "They all sold the dream," Chung said. "Basically, I was like, how can I do it?"
But unlike in the United States, college admissions in England are portfolio-based. He had to figure out a way to take the SAT.
Another compelling reason why Chung made the decision to attend DAAP was the co-op program, ranked No. 1 in the U.S. among public universities.
"The co-op program really resonated with me because of the number of experiences that you're able to get within your bachelor's degree, rather than what we would have in the U.K., where it's one year's worth of experience," Chung said. "It was a no-brainer for me."
This perspective resonates with other international students as well. Fabian Hoogendijk was highly motivated to attend UC once he found out about the co-ops and what they entail.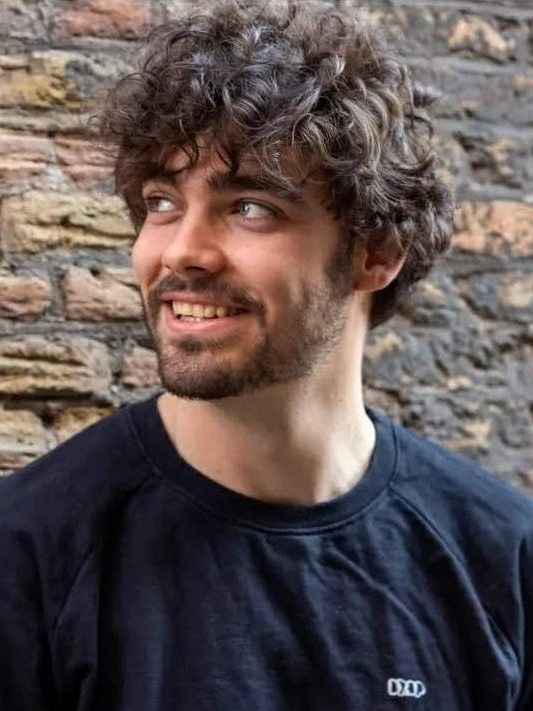 Hoogendijk is an exchange student from Spain who is attending Technical University of Delft in the Netherlands. He has been on co-op at Procter & Gamble since January, an opportunity he does not take for granted.
"The biggest thing is being able to work for a company that has such an influence around the world," he said.  
Hoogendijk's journey stands out because internships are not encouraged at his university.
"Coming from my university where doing internships is not pushed at all… I just think it's great that I get to do that," he said.
One of Hoogendijk's strengths is his technical background. In the U.S., he quickly realized that represented a challenge.
"For my university in the Netherlands, they expect reports and showing data, proving everything," he said. "Whereas in the States, they prefer to see beautiful work and to have the facts presented quickly. Switching my work from one side to the other was a big challenge."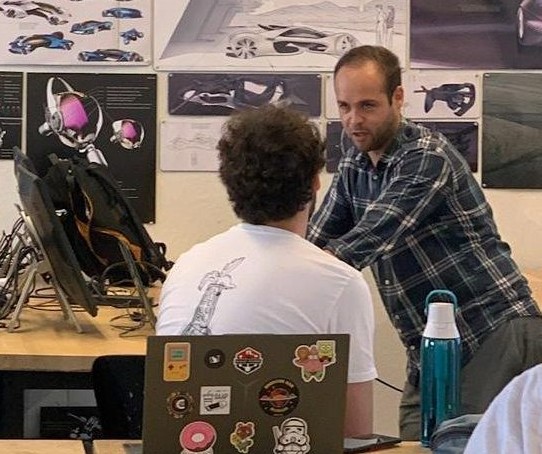 To take on those challenges, Hoogendijk worked closely with UC adjunct professor Alejandro Lozano, who teaches a future mobility course where students get the opportunity to work with VR glasses by the company Gravity Sketch.
"He (Hoogendijk) designed a future motorcycle," Lozano said. "He created a whole space in VR in which it was not only the vehicle itself, but the context around it and the process of designing it and how he got to the final design.

"I remember having conversations with him," Lozano continued. "He was very impressed by his own process because he didn't know that he could do that kind of work, and all it took was just showing a different method, a different approach."
In order to explore his potential, Lozano focused on how to use the student's challenges as an advantage.
"I can tell you the depth of research that students like Fabian had in some of the projects was much more comprehensive than some others, which was very good when he started interviewing," Lozano said.
Courage and passion are drivers for students to first seek opportunities and come up with ideas. Daniela Blanco, the founder and editor-in-chief of The U Scene, is no exception. The U Scene is the first fashion publication at UC. Blanco, who is from Venezuela doing a double major in communications and marketing with a fashion studies minor, launched it in April 2021.
She knew she wanted to be involved in fashion since she started applying to colleges. While researching UC's student life, she noticed it did not have a fashion publication.
"I only saw that they had a fashion association, which is of course related to fashion, but it's nowhere near having a magazine or creating something as great as I wanted to be part of," Blanco said. "So after a semester at UC, I took the initiative and started my own fashion magazine. I hadn't seen anybody consider it on a wider scale."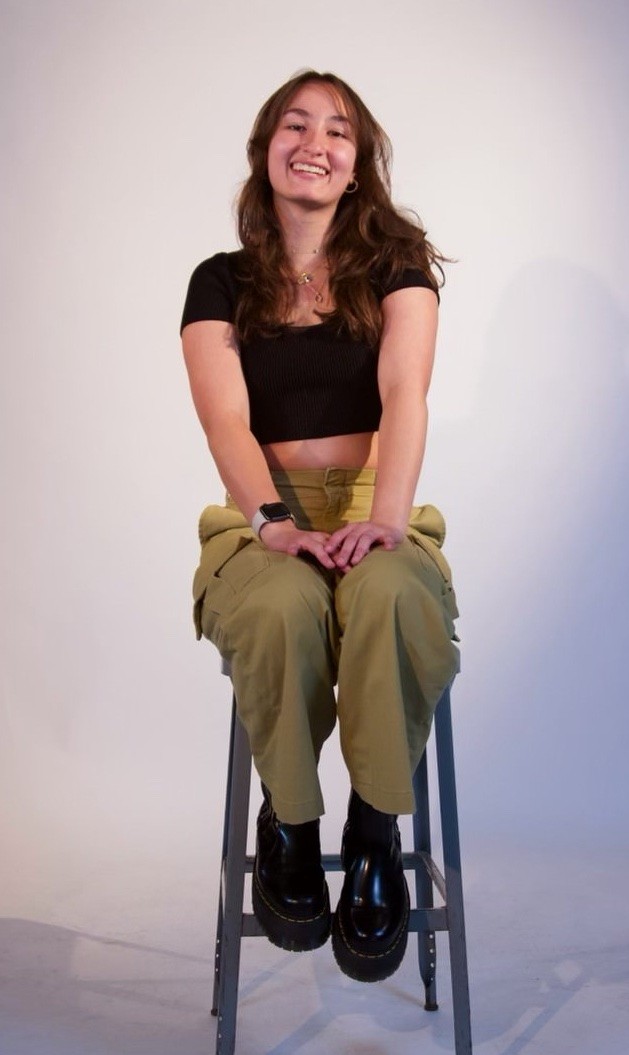 She soon realized others wanted to be part of her vision.

"After talking to the right people, getting connected, asking my friends, I saw that there were people who also wanted to have the experience of participating in something creative outside of their academic field," Blanco said.
After Blanco started her project, she contacted Jennifer Krivickas, an associate senior librarian and instructor at DAAP, who saw Blanco's potential from the beginning.
"Dani is remarkable because she has ideas, ambition, a great work ethic, and a great personality," Krivickas said. "She's so passionate and engaged in that which interests her. She is confident yet comfortable asking for time and mentorship from others."
To Krivivkas, it was odd that UC DAAP did not already have a student-led fashion publication. To help her, Krivickas reached out to the Critical Visions faculty — Stephanie Safre Orafai at A&S and Jordan Tate at DAAP — and ask if they would be advisers. They agreed. From then on, both have overseen the work produced at The U Scene.
Back home Blanco was a staff writer for a publication called Caraota Digital, based in Venezuela and with offices in Miami.
"That really impacted me because that was the first kind of experience that had related directly to publishing, writing and creating content," Blanco said. "I would say that's the first taste I got in that field. I learned how demanding it can be but also how satisfying it is to put something out there with your name on it."
While the publication is still fairly small, Blanco is confident it will grow.
"I don't think a lot of people have an idea of what The U Scene is," Blanco said. "I think it's still very simple, but I do believe that it has the potential to be something big."
Featured image at top of DAAP building: Jac Yocis/UC Marketing + Brand

This story originally ran online as part of a UC journalism capstone course.
By Andrea Oberto
UC journalism student
Become a Bearcat
Whether you're a first-generation student or from a family of Bearcats, UC is proud to support you at every step along your journey. We want to make sure you succeed — and feel right at home.
1
UC takes center stage in Amazon Prime series
January 19, 2022
Filmed in July 2021, UC's episode is a crash-course in being a Bearcat, starring a few of the university's best and brightest students and alumni. Some are lifelong Cincinnatians; others are from across the globe. But they're all excited to show viewers why they've called UC home: From its beautiful spaces and state-of-the-art facilities to co-op and campus life.
3
President Pinto's 2021 year-in-review message
December 17, 2021
University of Cincinnati President Neville G. Pinto looks back on a historic year that brought students, faculty, staff and the community back together like never before.