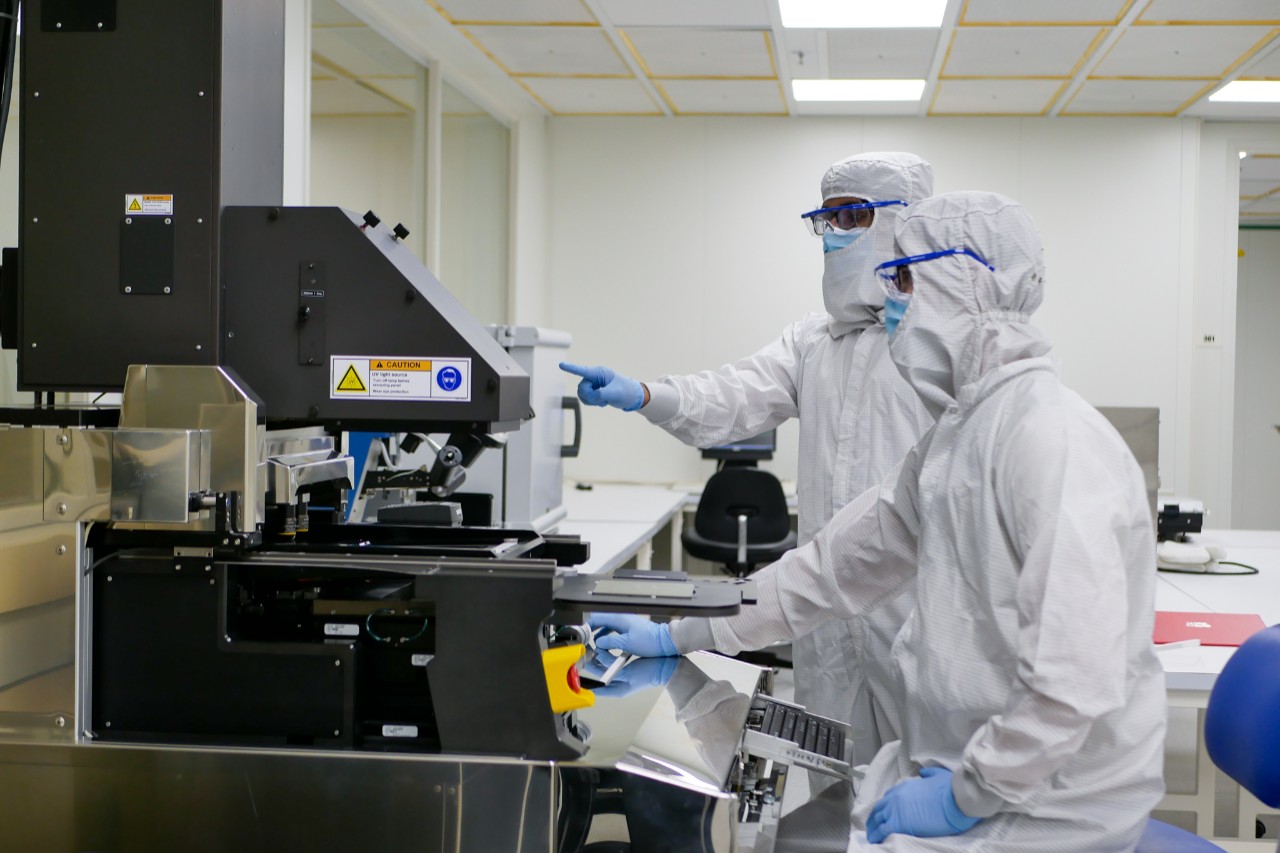 WVXU: Intel's future workforce gets training at Ohio colleges
UC is among 15 institutions preparing workers for new tech jobs
WVXU highlighted a new workforce training program the University of Cincinnati and its partner institutions in Ohio created to help fill some of the estimated 20,000 new jobs Intel Corp. will provide in the state in two years when its new microchip fabrication plant opens.
UC is part of a consortium of 15 colleges and universities offering training through the Ohio Southwest Alliance on Semiconductors and Integrated Scalable Manufacturing.
UC College of Engineering and Applied Science Associate Dean Gautam Pillay told WVXU that the consortium is expected to train more than 1,000 students and workers in the next three years.
Intel signed an agreement to pay the institutions $3.5 million to create a rapid certification curriculum and begin training. UC offered its first two-week online certification course in April.
UC engineering students James Hart and Nathan Hernandez were among the first to finish the course. Hart said the new fabrication plant will be a boon for high-tech jobs in Ohio.
"It means there's going to be a whole lot of opportunities, not just for Intel, but it'll kind of create its own ecosystem where you'll start seeing smaller companies popping up doing more specialized things," he told WVXU.
Electrical engineering Professor Rashmi Jha said the United States will need more high-tech workers if it plans to compete with countries such as Taiwan, South Korea and Japan that dominate microchip manufacturing. Demand for microchips is only expected to increase. 
"In the next decade the major driver of semiconductor electronics is going to be communication, artificial intelligence, as well as the automotive industry," Jha told WVXU.